I don't even know where to begin. But here's the stories we missed this week, probably while I was crying. Or watching Orange is the New Black. One of those things.
#JusticeForTrayvon
On Saturday, George Zimmerman was acquitted of all charges in the murder of Trayvon Martin. Or, put another way, white supremacy allowed a man to stalk and murder an unarmed black teenager and walk away. If you don't understand how and why this case was about race, which, I believe, requires only the barest minimum of understanding about the world we live in, then this piece is not for you. I'm not the least bit interested in explaining something so incredibly obvious. If you insist on pretending that none of this is about race, please just excuse yourself from this conversation. You don't deserve to sit at the grown-ups' table.

If you're still reading, I'll assume you don't have your head up your ass and that the role of race in this case is clear to you. Great. Now, since we're all on the same page, my only question is:

Are we mad enough yet?
Carmen's Video Luncheon
I'll never be as cool as Brittani, you guys.
+ Karen learned to dance in a year.
+ This "indie gay country song" went viral. I repeat: "indie gay country song."
Celebrities: They're Just Like Us! Other Times, They Suck.
This week, Tig Notaro took on Reddit, sh*t got (even more) fucked up on Big Brother, Mazzy Star announced a comeback, and Mary-Louise Parker gave up the Internet.
I don't know if you can imagine a friend sending you something they thought was funny, that was something mean someone wrote about you and there's like 50 comments from complete strangers across the world about you — and you can say 'Oh I let it roll off my back' and 'I wouldn't take it personally', but you have no idea until it happens to you. It doesn't feel nice…
I would write, still. I write for Esquire and writing makes me happy. I would take care of my kids and my goats. That's about it. Bake. Throw my Internet in the lake.

You Should Give, Get Involved
+ Platonic Solid: both he and she are gay. their failed relationship was not for lack of love. rather, it was for the simple fact that maintaining a relationship with and being in love with the opposite sex was never a real possibility. they were hiding behind their true identities in the comfort and similarity they offered each other. parker and madison find that they were always "soul mates," just not in the traditional sense of the word.
+ K&A: this comedy centers around Karly (straight) and Alex (lesbian) best friends since college, whose dysfunctional, co-dependent, drinking and drug-taking relationship impedes them from ever finding someone special in their lives besides each other.
+ Wimust, Wimust, establish gender equity in the arts.
Women dedicate time and energy to achieve individual goals, with enormous personal, social and financial sacrifices and are victims of a system that resists all possible forms of change. They are subject to discriminatory behaviour in selection and appointment procedures and access to cultural institutions, academies and universities, means of production and promotion and broadcast networks in all disciplines.

Talent alone is not sufficient for the artistic quality of a performance or success of a career leaving skills and talents unexploited, damaging artistic dynamism, influence and economic development and depriving the arts of talent and skills.

Regular contact with the public is necessary for recognition, and it is, therefore, essential to increase the presence of works created by women in programming, collections, publishing and consultation.
A Trans* Victory
The Equal Employment Opportunity Commission is finally taking on trans* cases. And trans* people are winning those cases.
"We applaud the EEOC for conducting such a thorough investigation and interviewing so many witnesses to the anti-transgender harassment," said Tico Almeida, president of the LGBT organization Freedom to Work. "Coming just a few months after the EEOC issued its historic decision that transgender people are protected by Title VII of the Civil Rights Act, the EEOC's reasonable cause determination in this case is, to our knowledge, the first time in history that the EEOC has investigated allegations of anti-transgender harassment and ruled for the transgender employee. This case shows that the EEOC takes very seriously its role in protecting LGBT Americans' freedom to work."
You Are You
"You Are You" is your average, run-of-the-mill camp… for gender non-conforming boys.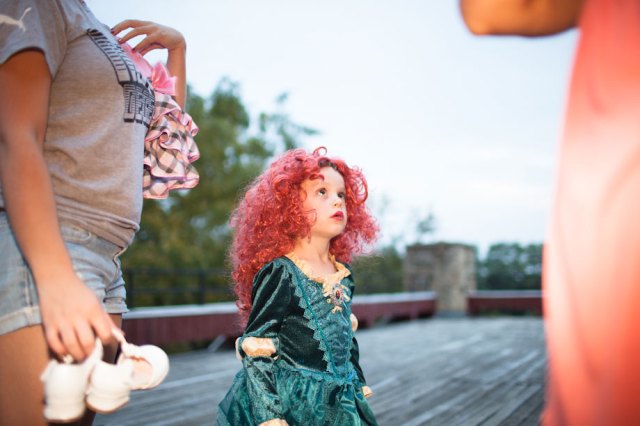 LESBIANS.
Turns out "emotional infidelity" is a big problem for ladies who love ladies. And turns out we're not doing too well in the body image department, either. The key here is to avoid worrying about your feelings and your body by making out with each other a little more, but please don't wholeheartedly trust anything I say.
Hyperbole and a Half: The Book
Sex, Gender, Culture
I find this sub-category title hilarious because I took a class called "Sex, Gender, Culture" once. I also ran into a frat brother outside that class who asked me eagerly, "Wow! You're signed up for sex culture, too?!"
Now, for some hard-hitting questions about our modern world.
Google's motto is "Don't Be Evil,wp_postsbut apparently that doesn't mean don't give it money. The tech giant is hosting a fundraiser for Sen. Jim Inhofe, the Oklahoma Republican. Just in case you're unfamiliar with Inhofe, here are some of his greatest [homophobic] hits.
+ Why is Angie "always the man?"
+ Did anyone wanna go to Russia, anyway?
If a trip to iconic city of Moscow or the edgier St. Petersburg is on your bucket list, an anti-gay law recently passed in Russia may have you thinking again… Russia's laws permit the government to arrest and detain gay, or pro-gay, foreigners for up to 14 days before they would then be expelled from the country.
QT Corner
You needed this, right? Let's. Get. Fluffy.