feature image via Chrystal Cheatham
A brand new week! I'm excited for all of us.
---
Queer as in F*ck You
+ Overwhelming Number of Lesbian and Bisexual Women Incarcerated.
+ Bisexual Daughter of Conservative Radio Host: LGBTQ Southerners Must Tell Our Stories.
+ "She Was Asking the Lord to Let Her Die": Raising a Trans Child in Texas.
+ Black Lesbian Launches 'Our Bible', a Devotional App for People on the Margins.
+ The Queer Art That Helped Define Post-Blackness.
+ 'The Kiss' 15 Years On: Meet the Models and Creators Behind the Iconic Image.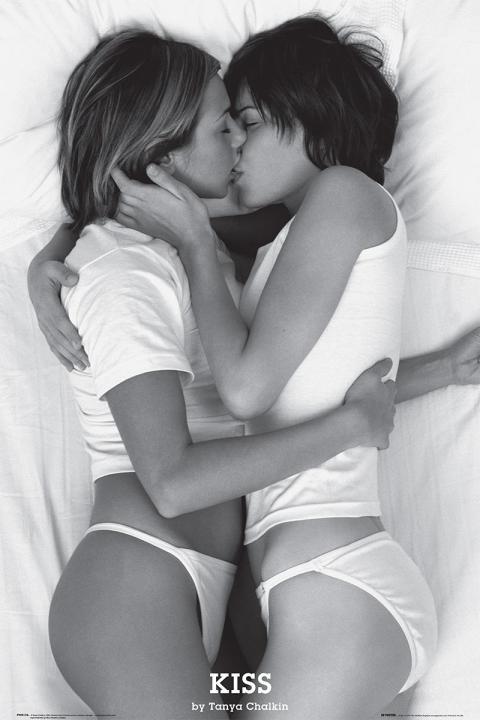 + Empowering Twitter Hashtag Shows Off Stunning Queer Women. Thought you should know.
+ 20 Queer Illustrators You Should Follow in Instagram.
+ South African Artist Kate Arthur Furthers Queer Visibility with 'Body Portraits'.
+ Underground 1930s London Club Comes Back to Life With 'Queer City'.
---
Welcome to the Hellmouth
+ ACLU Demands Four Federal Agencies Release Documents on Anti-LGBT Religious Liberty Bill.
+ Meet Three Dads Detained by ICE This Week.
+ The Man Who Taught Donald Trump to Pit Gay People Against Immigrants.
+ Trump Sons Planning Expansion of Family Business, Look to Leverage Campaign Experience
+ How a Shitpost Becomes a Piece of Official Government Communications.
---
Doll Parts
+ 20 Years of Buffy: Love Letters to the Vampire Slayer.
+ Inside the Radical Squat Pushing for Gender Equality in the Anarchist Movement.
+ Bad news: UTIs Are Becoming Antibiotic-Resistant and Could Get Way Worse.
+ More Black Women Are Playing Soccer, But There's Still a Long Way to Go.
---
Keep Up
+ Black Lives Matter is Shining a Harsh Light on Racism in Toronto — And Pissing Off Some Powerful People.
+ Musicians Demand SXSW Remove Contract Language Threatening to Call ICE on Those Who Affect Festival 'Viability'.
---
Saw This, Thought of You
+ 'False Dawn' and Eight More Sky Events You Can't Miss This March.