Are we all in general agreement that Tegan and Sara are really fucking cute? Yes? Okay, good. Now let's talk about substance (abuse). (JK)
Released on Monday, the video for Northshore is actually how Northshore makes me feel — like dancing around in my room playing air guitar, which is exactly what Tegan and Sara do for two minutes. Initially, we (Intern Laura and Intern Emily) were a little wary of the video, probably because we're still recovering from the disappointment of On Directing (we're not asking for much, just something a little more than looking directly at the camera the whole time).
We've been die-hard Tegan & Sara fans forever. We love these girls more than we love ourselves (because obviously insecurity is part of why we love them). Tegan and Sara are weird and creative and interesting people so they should make weird and creative and interesting music videos! We loved the dancing in Alligator, the story in The Con, and everything about Speak Slow, but we want moar of that and not just cute faces.
Northshore is the shortest video they've ever made, and yet it managed to include almost every idiosyncrasy Laura and I noted when we watched their videos like real people with a job if that job was to watch Tegan & Sara videos. We now present to you:
The 9 Definitive Elements of a Tegan and Sara Music Video
or, Don't Be an Alligator Downtown While Directing Your Head in Northshore
1. Look me in the eye and tell me you don't find me attractive
Weird faces. They happen a lot. I guess their parents never told them their face might get stuck like that.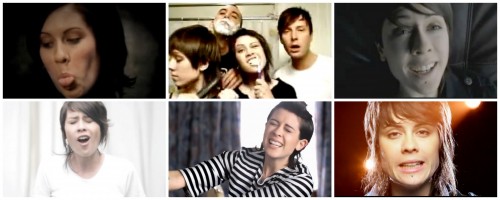 2. When my loud guitar comes in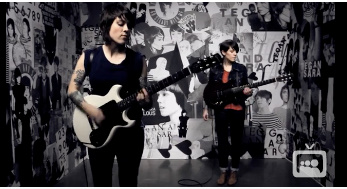 We love girls with guitars. Emily was supposed to do a girls with guitars gallery in December. Where is she? Zero out of 10 for following through.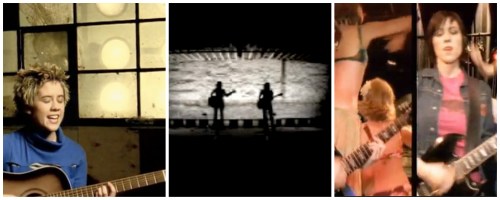 3. I don't see what they see
Tegan and Sara really get into their singing. Sometimes they close their eyes the for the entire song. Maybe it's like playing hide and seek when you're little; if I can't see you, you can't see me!

4: Your eyes focus like a microscope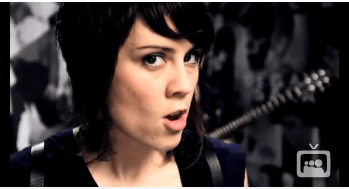 Look at you girls, staring meaningfully into our souls. Do we like it? Absolutely. Do we want 2 to 4 minutes of it? Not really. Emily and I tried staring at each other intensely for 2 minutes to see how it felt. It was awkward and boring, and I like her almost as much as I like them.
5. They yell, "speak up!"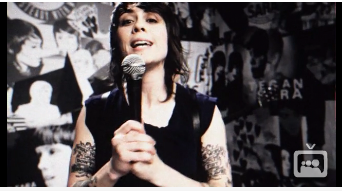 Okay so this doesn't happen as much as we thought. Whatever.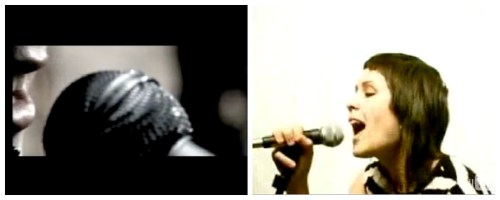 6: Is it better than keeping my mouth shut?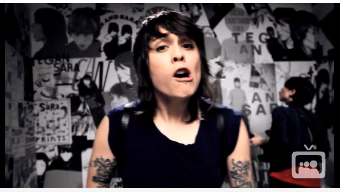 If you find yourself watching all of Tegan and Sara's videos in a row, watching Tegan's mouth twitch never gets old. "Call It Off" is especially guilty and even comes with a little bonus lip quiver when she's not even singing.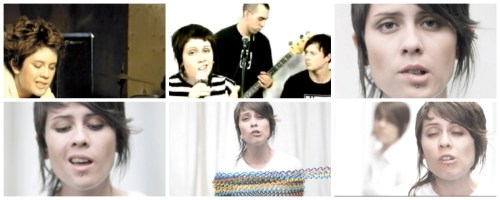 7. I love the rock and roll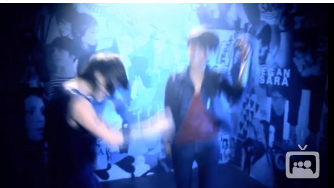 DON'T BEND DON'T BLEED DON'T BEG DON'T SCREAM DON'T WHINE DON'T FIGHT DON'T TELL ME DON'T TELL ME DON'T TELL ME.

8. There's a war inside of me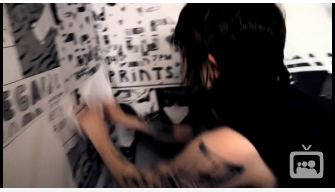 The lesbians have feelings. They want to share.

9. There's something so divided
You know what this video was really missing? A split screen. Two girls, one cup two screens, it just makes sense.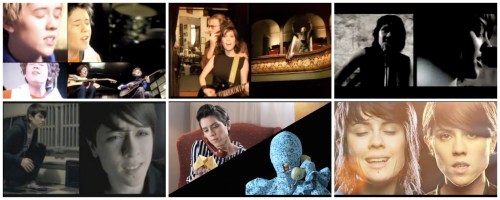 Bonus: We are all made of kittens