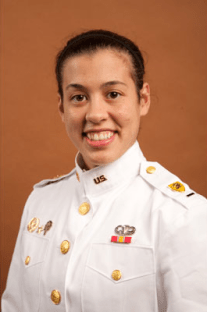 One of the top West Point cadets, Katherine Miller, resigned her position in the academy and the US military on Monday, citing Don't Ask Don't Tell as the reason. Her letter to her commanding officers is moving. It eloquently sums up many of the problems caused by Don't Ask Don't Tell (emphasis ours):
I have created a heterosexual dating history to recite to fellow cadets when they inquire. I have endured unwanted approaches by male cadets for fear of being accused as a lesbian by rejecting or reporting these events. I have been coerced into ignoring derogatory comments towards homosexuals for fear of being alienated for my viewpoint.  In short, I have lied to my classmates and compromised my integrity and my identity by adhering to existing military policy.

While at the academy, I have made a deliberate effort to develop myself academically, physically, and militarily, but in terms of holistic personal growth I have reached a plateau. I am unwilling to suppress an entire portion of my identity any longer because it has taken a significant personal, mental, and social toll on me and detrimentally affected my professional development. I have experienced a relentless cognitive dissonance by attempting to adhere to §654 [colloquially known as "Don't Ask, Don't Tell"] and retain my integrity, and I am retrospectively convinced that I am unable to live up to the Army Values as long as the policy remains in place.
Those two paragraphs should be required reading for everyone in America, or at least everyone in Congress.
Miller has been blogging anonymously on Velvet Park under the moniker Private Second Class Citizen. Her last blog post written Aug. 5 announced her intent to come out to her superiors. She had been planning the move for a while, applying to other schools and to LGBT scholarships.
The latest blog has two coming out stories. They're the kind of stories you commonly here from people just on the verge of coming out — the thrill of finally saying the words, of finding someone who knows what you mean, of getting a positive reaction. Also check out her column about the underground lesbian culture at West Point.
Miller has expressed interest in possibly returning to the service if Don't Ask Don't Tell is repealed, but for now, she will be transferring to Yale with a Point Foundation scholarship. We wish her the best!