Hello and welcome to this thing we're doing where we help you figure out what you're gonna put in your mouth this week. Some of these are recipes we've tried, some of these are recipes we're looking forward to trying, all of them are fucking delicious. Tell us what you want to put in your piehole or suggest your own recipes, and next week we'll check in and talk about which things we made, which things we loved, and which things have changed us irreversibly as people. Last week, we dipped our chips into things.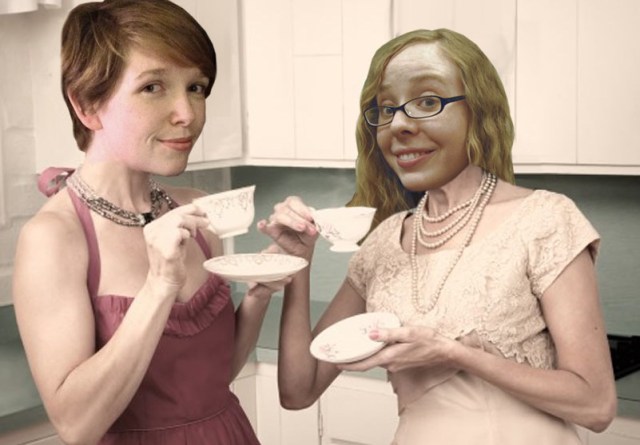 Every summer I overdose on zucchini. Zucchini seems like one of those veggies that matures all at once for everyone ever. One moment you're craving it, the next you're drowning in it. It seems like every neighbor and family member in my life gives me grocery bags full of it, as if I'm not getting a ton from my CSA or on epic sale from the farmer's market.
Then, when fall comes around, it's like everyone suddenly only remembers how to make zucchini bread. Don't get me wrong, I love zucchini bread. But how many loaves is too many loaves? Did you know you can eat zucchini in non-bread form? Zucchini is surprisingly versatile and its light taste makes it easy to sneak into other foods, even desserts.
There's only two bread forms in this list, and I guarantee you they're better than the bake sale version you're used to. Here's 32 ways to use all that zucchini without losing your marbles:
---
Okay, I see you, snarky readers: I know this is bread. But it's lemon bread. See what I did there? See?
---
---
These are perfect for making ahead and using in your lunches for the week!
---
---
---
---
---
Because of course.
---
---
---
---
---
---
I was initially skeptical of the zucchini lasagna trend, but this recipe deserves five stars. So delicious, trust me.
---
---
---
---
---
I think this is one of the most delicious-looking foods I've ever seen in my entire life.
---
---
---
---
---
---
---
---
---
---
---
---
---
What do you think, better than boring old zucchini bread, right? Let me know your favorite zucchini recipes/uses! Best one wins all of my mom's gigantic zucchini that she's going to try to give to me in a month.*
*Just kidding, I'm going to make that tomato and zucchini tart one thousand times instead.