Hello and welcome to this thing we're doing where we help you figure out what you're gonna put in your mouth this week. Some of these are recipes we've tried, some of these are recipes we're looking forward to trying, all of them are fucking delicious. Tell us what you want to put in your piehole or suggest your own recipes, and we'll talk about which things we made, which things we loved, and which things have changed us irreversibly as people. Last week, we blended the things.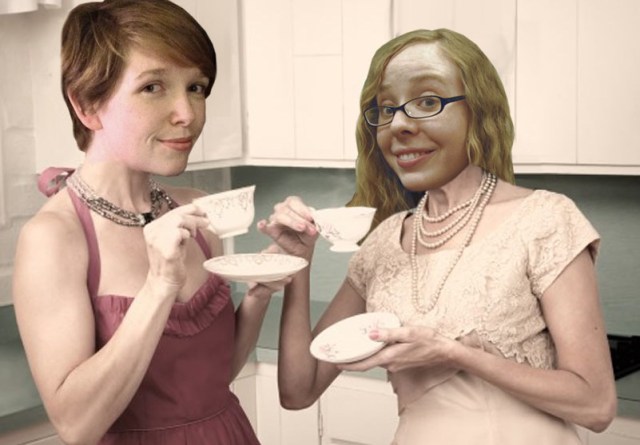 If my relationship with dark chocolate had a theme song, it would be "I Will Always Love You" because we're always pining for one another (okay, just kidding, our pining is super one-sided, I'll be honest). But I need you to know it's the Dolly Parton version, not the Whitney Version. Ours is a quiet love. A tender love. We don't need theatrics. Just one another. Dark chocolate is the Burt Reynolds of my heart.
For real though, I just fucking love dark chocolate. I eat it almost every day because I'm a grown woman and I can treat myself!
I read somewhere that craving chocolate is a sign your body needs magnesium, but you know what? I think my body really truly needs chocolate to function. I know my HEART AND SOUL AND WILL TO LIVE do, at least.
But I have to confess I'm a chocolate snob. Quit trying to pass off Hershey's as good chocolate! Dark chocolate is higher in cocoa, which means it's actually real chocolate, unlike the watered down versions you can buy at the gas station. My favorite kind of dark chocolate is currently made by Chocolove, but I'll never say no to a Green & Black's Organic Chocolate Bar because they're the best. I think we can all agree that sea salt and dark chocolate is the best thing to be paired since the dawn of time.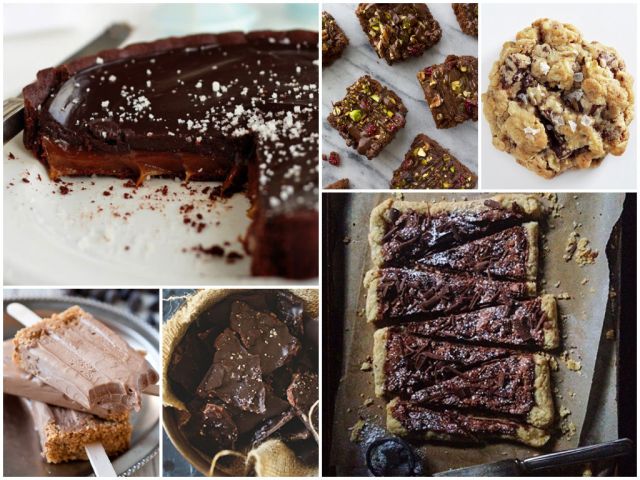 I've rounded up 30 Dark Chocolate Recipes to pair with "I Will Always Love You" which is now stuck in your head.
---
---
---
---
---
---
---
---
---
---
---
---
---
---
---
---
---
---
---
---
---
---
---
---
---
---
---
---
---
---
Okay, now before you panic at the thought of chocolate in a grilled cheese, please note that there is scientific research about the flavor profile of parmesan and dark chocolate, determining them to be a perfect pairing:
Each ingredient's volatile compounds (aromas) are quantified using gas chromatography and/or a mass spectrometer. The concentrations are then compared with their respective flavor threshold and finally matched with other ingredients that have similar compounds.
I don't pretend to understand science, but that's some research I can get behind.
---
What other dark chocolate deliciousness are y'all cooking up?