How's everybody feeling on day eight of this journey? Good? Medium? I do hope the past seven days have found you well. Did you miss Saturday's and Sunday's post about Carol looks ranked by the degree to which they mark Therese as a snack and how to probably get Carol's back  because you have a healthy  "no phone or computer" rule for weekends? That'd be okay if you did. It's important to take a break from the internet, because like someone Beyonce knows, the internet can be a sweet dream or a beautiful nightmare.
I'll give you an example of it being both at once. During some casual Carol exploration, a vague, three-word search brought me directly to a site that mapped every Carol filming location (sweet dream), and on that same site was the actual address of the home where Carol and Harge lived, AKA a real home that exists (beautiful nightmare). Upon further, normal investigation, I learned some exciting news: the home Carol and Harge built and destroyed a life in is up for sale.
Yes, an early 20th century Gothic Revival home at 9,500 square feet with six beds and FIVE full baths on 2.5 acres could be yours for the modest price of 2.9 million American dollars. I say it could be yours because I actually just bought an early 20th century Gothic Revival home at 9,500 square feet with six beds and five full baths on 2.5 acres and it's like "Blah, ah, just my luck, hahaha!" That being said, I can't recommend owning a sprawling estate enough.
If I know early 20th century Gothic Revival homes, and I think that I do, I bet this home also has seven tiled fireplaces and an elevator that you can ride up and down for hours while you think about how you have 16 grand a month to spend on a mortgage. Still not convinced? What if I told you it has a breakfast room and a dining room? Or that, according to the realtor company, it has "breathtaking views of downtown Cincinnati" in the great state of Ohio?
Look, what else do you want from me? Cate Blanchett sat on its wooden floors! Coach Taylor put the front end of his body into the cabinets under the kitchen sink! Rindy cursed the vanity room!
Plus, there are so many things you could do in this house. You could…
1. Boldly ask someone out to lunch under the pretense of glove delivery in your kitchen.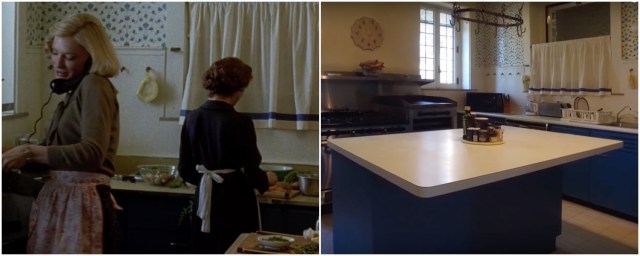 2. Emasculate your husband from the other side of your kitchen while the woman you want to sleep with is in the other room.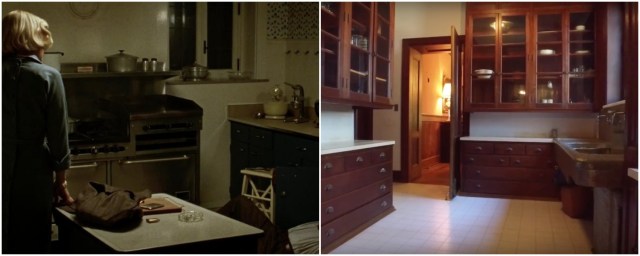 3. Seduce someone in your living room.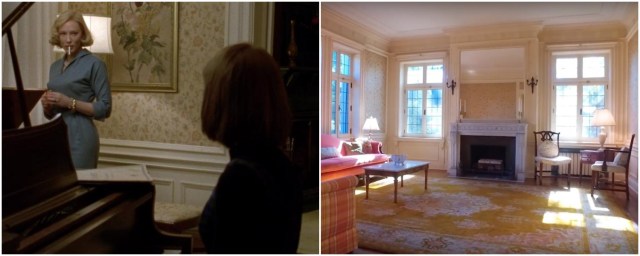 5. Have your friend bring you tea while you're upstairs.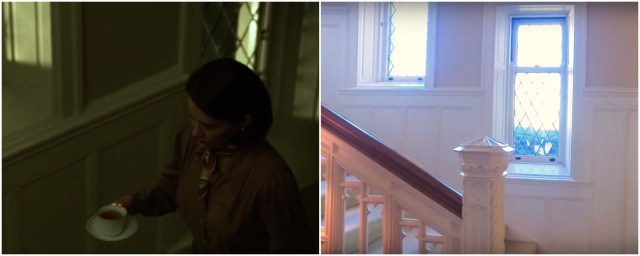 6. Spiral with a close friend and ex in a window nook.
These and other things. We could also have a joint six-bedroom, five-bath Gothic Revival house warming party. Let me know in the comments.