I'm not a fitness expert but I DID STAY AT THE MCKINLEY MOTEL LAST NIGHT. This is a play on the Holiday Inn Express commercials from literally decades ago that had the premise of ordinary people giving unsolicited and unqualified advice to people in extreme situations, and then justifying their actions by describing that while they weren't a professional or someone to be trusted at all, they "did stay at a Holiday Inn Express last night," where I've also tailored the hotel to match where Carol and Therese stayed the night they tried on perfume together, and tailored the expert advice to the topic at hand, which is Cate Blanchett's back during the Waterloo New Year's scene in the movie Carol. I hope it was worth it, as I am logging off forever – from the Internet and life.
.
.
.
.
.
.
.
.
.
.
.
.
.
.
.
.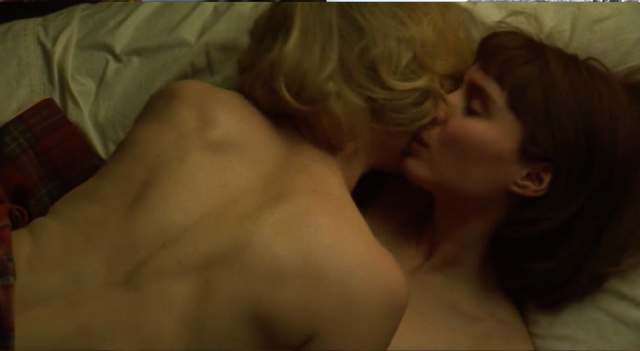 Anyway, wow, what a back in that scene. I've said it before and I'll say it again – here – that whoever Cate Blanchett's trainer was deserved their own Oscar nomination… to then be eventually also snubbed. You know what this back did before shooting this movie? That machine at the gym that mimics a rowing motion and sends stacks of weights up and down with every pull, like a tiny dumbwaiter for metal. This back used that machine until it felt like the blood being pumped to it had been replaced with battery acid.
This back did a lot core work, surprisingly!  This back flipped a bunch of oversized tires in a junkyard right before releasing its finale scream of surrender while whip-and-popping heavy rope. This back went to freaking town on some lean protein three to four times daily. This back held dumbbells face-down on a bench while its elbows soared to the sky.
This back broke down barriers the old fashioned way: breaking them. This back ate, drank, and slept "gym, tan, and laundry." All day this back dreamed about sets – reps of high, medium, and low. This back ripped shirts for the hell of it. This back found every sealed-shut pistachio that's ever been included in a bag as a sign of disrespect and opened them, one by one, with the ease of a French woman's wardrobe. This back was the female lead in a hour-long police procedural.
This back? This back died for our sins, so that we might know eternal life.