Hello and welcome to this thing we're doing where we help you figure out what you're gonna put in your mouth this week. Some of these are recipes we've tried, some of these are recipes we're looking forward to trying, all of them are fucking delicious. Tell us what you want to put in your piehole or suggest your own recipes, and next week we'll check in and talk about which things we made, which things we loved, and which things have changed us irreversibly as people. Last week, we ate zucchini.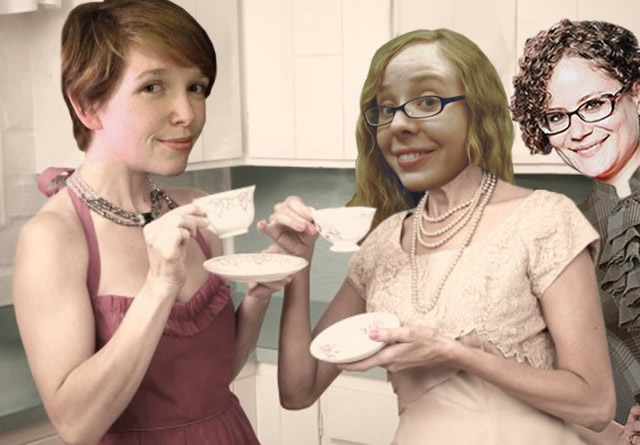 It's the time of year for flowers. Flowers in a vase! Flowers in your garden! Flowers on your Pinterest! Flowers in your hair! Flowers in your girlfriend's hair! Flowers in your mouth?
It's true, it's a thing! A beautiful and delicious thing. If you're wondering what would make that romantic picnic you have planned totally over-the-top romantic, congrats, you've found it. We can't require that you eat these recipes in a garden while wearing a flower crown, but we can certainly offer extra credit if you do.
---
1. Tomato Salad With Flowers, Za'atar and Farro
---
2. Lilac Blossom Jelly & Lilac Blossom Sugar
---
3. DIY Flower Pepper
---
4. Honeysuckle Strawberry Shortcake
---
5. Wild Flower Honey Hazelnut Tart
---
6. Hibiscus Infused Tea Cookies
---
7. Zucchini Flower Fritters
---
8. Rose Flavored Panna Cotta with Edible Flowers
---
9. Hummingbird Cake
---
10. Chamomile Honey Scones
---
11. Coconut Milk Challah French Toast
---
12. Rosemary Flower Butter with Grana Padano Cheese
---
13. Zucchini Flower Rice Salad
---
14. Tostadas Con Flores/Hibiscus Flower Crostini
---
15. Savory Pancakes with Nasturtium
---
16. Bellini Popsicles with Edible Flowers
---
17. Lavender Madeleines
---
18. Coconut Rose Semifreddo
---
19. Courgette Flower and Leek Quiche
---
20. Honeysuckle Sorbet
---
21. Pansy Crepes with Sweetened Cream Cheese
---
22. Granola with Lemon Yogurt and Edible Flowers
---
23. Cod with Flower Petals
---
24. Rose Petal Jam Ice Cream
---
25. Risotto Al Prosecco E Fiori Di Lavanda