It's almost time for the debut of the 2011 Autostraddle Hot 100! Almost.
We know you can barely even sit in your chair without screaming, you're so excited about this, and so we've put together a little Preview for you.
This year, we asked you to nominate someone else for the Hot 100, which is different than last year, when most of you nominated your own damn selves. It was also different than the year before which focused more on the "heat" aspect of the list. Every year is different and special in its own way, just like you, and your weirdo friends who nominated you for this incredible honor.
What are we waiting for? LET'S GO!

2011 Autostraddle Hot 100: Preview
+
Glenn, 21. Brooklyn, NY.
Lead Guitar in Rock Band "Beast Make Bomb"
Submitted by: Kathryn, her girlfriend
"Glenn has a rad little pony/rat tail she's been rocking, she's really good at being totally cute and a complete badass all at the same time. She also looks super sexy in hats, and her last name is Van Dyke, which has to count for something."

Jackie, 23. Brooklyn, NY
"Marketing Professional"
Submitted by: LC, an Admirer
"She's naturally beautiful, lights up a room and takes amazing photos."


Kyle, 20. Chicago, IL.
Actor / Singer / Dancer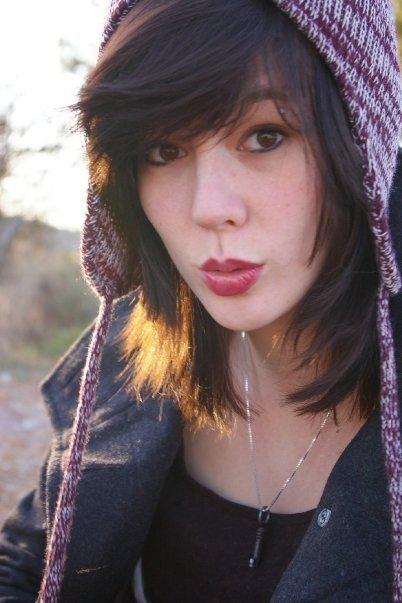 Submitted by: Nicole, her best friend
"She has a cat that's always in heat."

Alys, 28. Orange County, California.
DJ & Grad Student
Submitted by: Alice, a friend
"She's studying how to predict and prevent droughts using satellite imaging of underground water supplies! Also, she gets the party started."

Annie, 25. Brooklyn, NY.
Photographer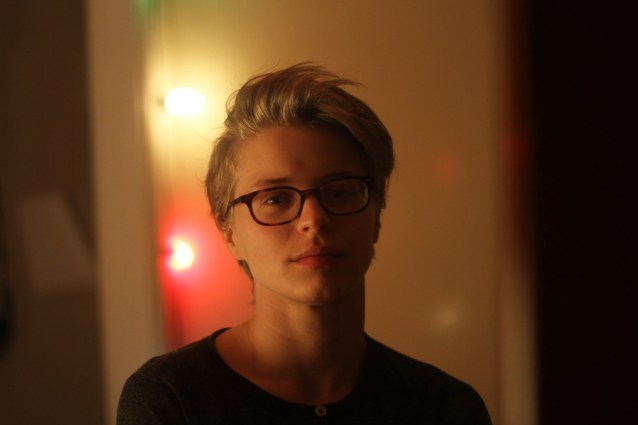 Submitted by: her wife/best friend Caitlin
"Besides being devastatingly sexy, she actually believes she isn't worth all the attention people lavish on her. I lavish her with lots."


>
Amber, 18. Detroit, MI.
High School Student / "Shampoo Girl"
Submitted by: Allison, her cousin and best friend
"I just asked her why she was hot and she said 'because it's fucking hot as hell in here'… I've known her since she was born and she has been a crazy bitch all her life and the funniest girl I have ever met. She also won Homecoming queen in a school where she's a minority and can rap all of "A Milli" by Lil Wayne. When she grows up, she wants to be Riese Bernard. She'd kill me if she knew I was writing this."

Jennifer, 36. Oak Park, IL
Make-up Artist / Mom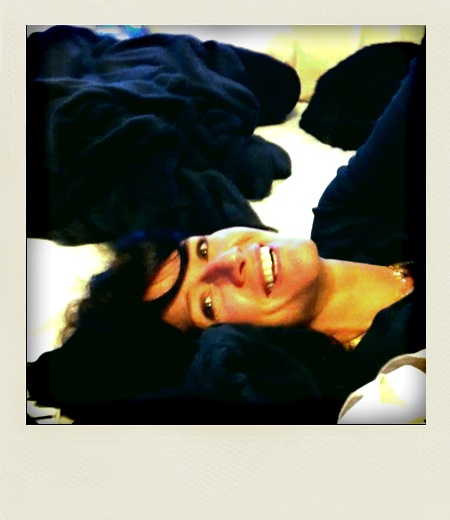 Submitted by: Delza, her fiancee
"What's hotter than a funny, sexy, sweet woman? A funny, sexy, sweet woman who is a great mom to an awesome, beautiful 6-year-old… she smells good ALL THE TIME. Like even when she's dirty."


Dylan, 30. San Francisco, CA
Porn Star / Performance Artist/ Writer / Dancer
Submitted by: Her girlfriend Donny
"She's a 5'10 platinum blond tattooed queer porn star with an even sexier brain."

Liz, 28. The Bronx, NY.
Retail Store Manager "for one of those super awesome girly shoe places in the mall."
Submitted by: Gabrielle Rivera, "her domestic partner aka 'the wifey'"
"My wife is built like a muthaf*ckin brick house… the funniest person I know on this earth — she talks shit, backs it up and then makes you laugh at yourself. You and her are now friends. Also, Liz is the kind of loyal you see in episodes of The Real Housewives of New Jersey — family is everything… she gets misty eyed whenever she talks to her grandmomma.
She can crack open beer bottles with her teeth. Also, Liz is the baby whisperer.
How could I not be in love with her?"

Hayley, 24. Ontario, Canada
Elementary School Teacher
Submitted by: Best Buddy/ Wingwoman Corinne
"She's easy to talk to, fun to be around, intelligent, dependable, hilarious, and very HOT. She enjoys watching Emily and Naomi on Skins and looking at pictures of Ellen Page. Any girl would be lucky to have her."
+
Stay tuned for the full 2011 Autostraddle Hot 100, debuting in ~13 days on Autostraddle.com!