If you're a queer Latinx, it can be hard to see yourself in pop culture. American media rarely focuses on Latinx characters and stories at all, and it's even more rare when those characters are LGBTQ. This year, we finally got some stories and characters that showed real Latina heart. Whether you're Mexican, Puerto Rican, Costa Rican, Cuban, Panamanian or Argentinian, there were great examples of queer Latinidad for you. We're still working on making things better, especially when it comes to real life issues about immigration and health care and education and racism, but these were some of the highlights of the year in Latinx pop culture.
---
1. America Chavez Gets a Comic Book and Gabby Rivera Writes it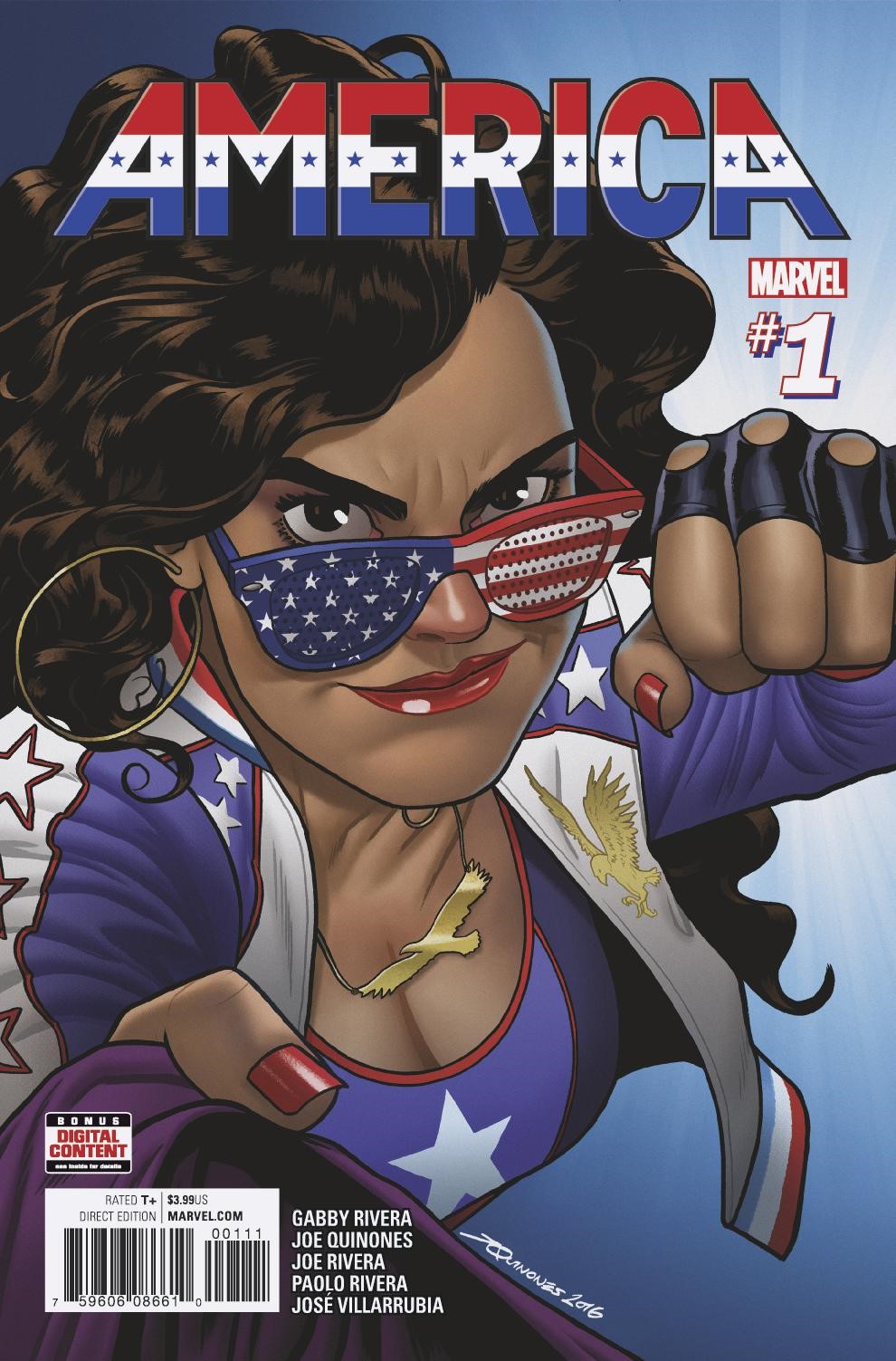 While we recently got some bad news that this series is being canceled, it was still an amazing thing to see. Queer Latina, and former Autostraddle writer, Gabby Rivera got to write a comic about a lesbian Latina superhero. That's something that's never happened before. Not only did Latinx readers get to see a great role model in the Marvel's first lesbian Latina superhero, but it was written by a real life Latinx role model too. And Rivera brought a great reality and genuine familiarity to the character that had been lacking before.
---
2. Becky G Plays a Queer Superhero in Power Rangers
There was a Power Rangers movie this summer, and honestly, it was my favorite superhero movie this year, even more than Thor: Ragnorok or Wonder Woman. Yeah, you heard that right. It was weird and hilarious and fun and the cast was so diverse! That diverse cast included Mexican-American singer and actress Becky G playing Trini, the yellow ranger, who is revealed to be queer in a team bonding scene.
---
3. Tessa Thompson Plays a Bisexual Valkyrie in Thor Ragnarok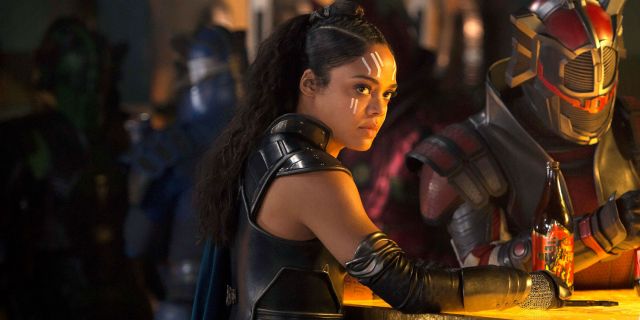 Power Rangers wasn't the only superhero movie this year to feature a queer woman. Afro-Latina actress Tessa Thompson confirmed on twitter that her character in the Marvel sequel Thor Ragnarok, Valkyrie, was bisexual in the movie, just like she is in the comics. There was a scene in the movie that confirmed this, but it was sadly cut.
---
4. Leiomy Maldonado Stars In Her Own Nike Commercial
Leiomy Maldonado is a trans Latina and one of the most iconic and legendary vogue dancers alive. This year, Nike featured her and other dancers in a commercial for their #betrue collection for Pride. This commercial made me cry like a baby.
---
5. Selena Gomez Has a Crush on Herself in "Bad Liar"
Selena sampled the Talking Heads and made this summer jam with one of the weirdest, gayest music videos ever. Selena plays a high school student, the female gym teacher she has a crush on, her dad (who's trying to sleep with the gym teacher) and her mom (who's had enough of her dad's bullshit). As I said in slack when Autostraddle fist found out about this video, "THIS IS MY FAV VIDEO EVER?????? This video is my entire life. Selena is me, I am Selena."
---
6. One Day At a Time Shows a Supportive Latina Family and a Gay Quinceañera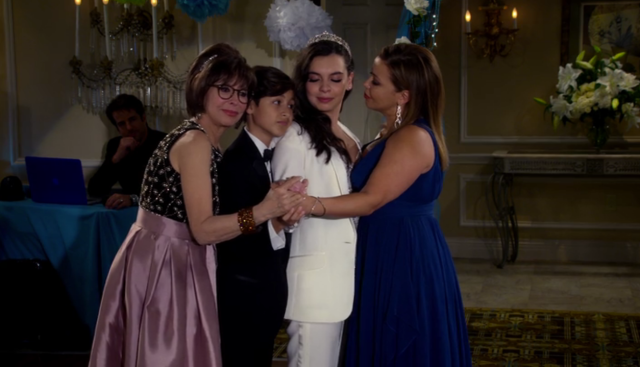 Netflix's reboot of One Day at a Time, this time with a Cuban family, was one of the best shows I've seen all year. It only got better when Elena, the teenage daughter on the show, had a season-long coming out arc that felt real and familiar and fresh. All of this culminated with her mom, grandma and brother supporting her as she wore a white suit to her quinceañera, showing that you can honor your culture and yourself at the same time.
---
7. Lauren Jauregui Joins Halsey for Bi Anthem "Strangers"
Lauren Jauregui is a Cuban-American singer and member of the band Fifth Harmony. She's also bisexual, just like Halsey, who she teamed up with on this hit song. The two sing a love song about each other, wishing for more intimacy than they can get from each other.
---
8. Brooklyn 99's Rosa Diaz is Bi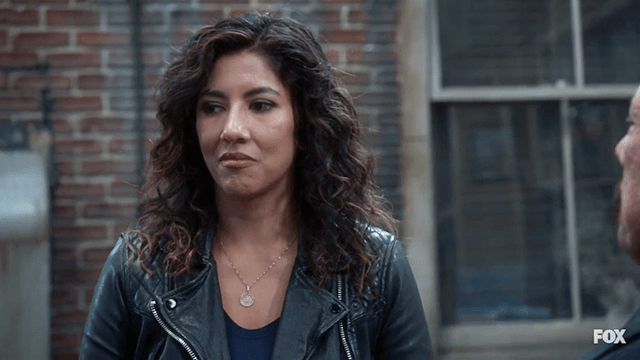 Last year, actress Stephanie Beatriz came out as bisexual, and this year her character on Brooklyn 99 did the same thing. Her coming out was sweet, real and funny. The show didn't shy away from showing that coming out doesn't always go smooth, and it definitely didn't shy away from saying the words "bisexual" and "bi" as many times as they could.
---
9. Demi Lovato Talks About Dating Women in Her Documentary
Demi had talked about how she wasn't straight before, but she talked about her queerness and relationships with women more than ever before in her Youtube documentary "Simply Complicated." While most of the focus was on her struggles with mental health and addiction, she also talked about using dating apps and dating both men and women, making her one of the highest profile queer pop stars in America.
---
10. Frida Kahlo Makes Art in Coco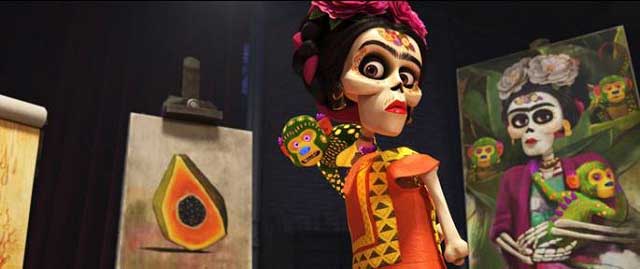 I wrote about how I had never seen myself in a movie before like I saw myself in Coco. In my review I mentioned that queer Mexican painter Frida Kahlo makes an appearance, but I didn't talk very much about her. She shows up in the land of the dead and helps out Hector and Miguel several times in their journey through the afterlife. She's familiar, she's funny and she's terrific.
---
11. Iconic Costa Rican/Mexican Lesbian Singer Chavela Vargas Gets Her Own Documentary
Chavela Vargas is one of my favorite Latina singers of all time. When I picked my name, I chose her first name for my middle name. This year she got a much-deserved documentary, CHAVELA, and a new generation of audiences was introduced to her. If you want to learn more about this gender non-conforming, radical, amazingly talented singer, this is a great place to start.
---
12. Bisexual Actress Sara Ramirez Plays Butch Bombshell on Madam Secretary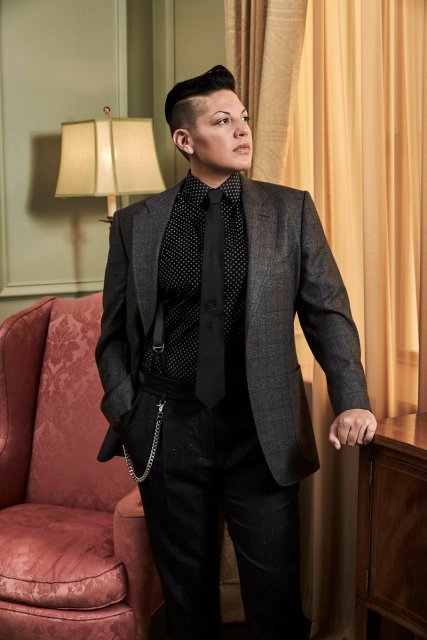 Sara Ramirez has been playing iconic bisexual character Dr. Callie Torres in Grey's Anatomy for years, and now she plays butch bombshell Kat Sandoval on Madam Secretary. The initial pictures of her character took all of our breaths away and we didn't recover for two full weeks. Honestly, a lot of us are still trying to recover.