Irene Tu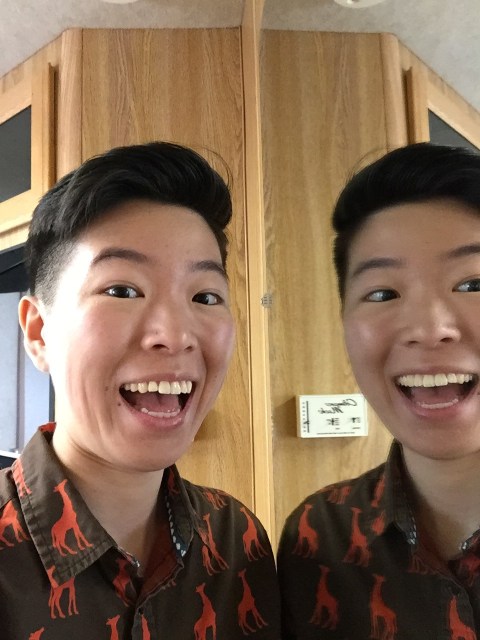 Would you rather be drowned in Jello or suffocated by cheesecake?
Drowned in Jello — at least it'll be fun trying to swim out of it.
Fuck/Marry/Kill: A MacBook Pro, a cocktail umbrella, your next door neighbor.
Fuck a cocktail umbrella. Marry a MacBook Pro: Kill my next door neighbor (Sorry, it's not personal!).
What's the worst movie that you've ever enjoyed?
All of the Transformers movies.
Complete this sentence: Walk up in the club, like what up…
With my life? I'm never in the club. Is this an existential crisis?
Any siblings? Are they cool or nah?
Only child and best child.
How many pushups can you do?
I can do maybe one pushup. I have no upper body strength.
What kind of deodorant do you use?
I don't sweat a ton but when I need to, I use a cucumber green tea scented off-brand deodorant.
Crunchy or smooth peanut butter?
Crunchy peanut butter all the way.
Your top three favorite comedians:
Ellen DeGeneres, Tig Notaro, Jerrod Carmichael.
If you were a shoe what kind would you be?
I'd be a chill pair of Vans.
You can find Irene on Facebook, Twitter, Instagram and her website. Also, all Irene wants in life is to meet Ellen so if you're reading this and can make this happen…what are you waiting for?
Next page:Kate Willett