Kate Willett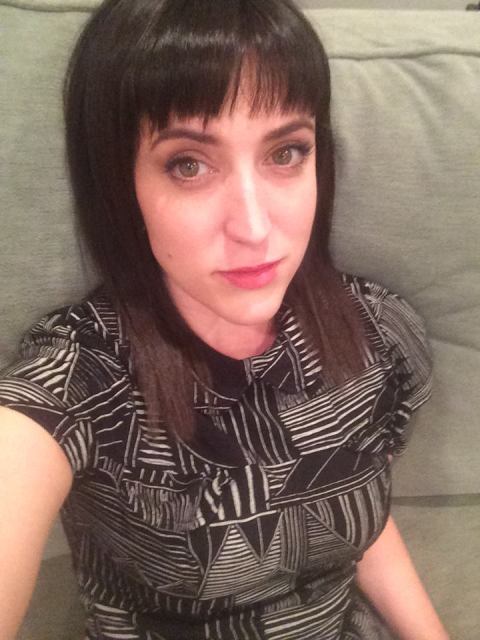 Would you rather lick a toilet seat or a gym shower floor and why?
Gym shower floor. I'd way rather get athlete's tongue than e-coli.
Would you rather get a filling or a tooth pulled?
Definitely a filling. Getting a tooth pulled hurts way more.
Fuck/Marry/Kill: A garden gnome, Leonardo Dicaprio, the ball pit at Chuck E. Cheese.
Fuck: Leonardo. Marry: Garden Noam Chomsky. Kill: Ball pit.
Worst gift you've ever gotten?
My last boyfriend gave me a bag of coffee for Christmas, which is an okay gift, but I knew he had just stolen it from the bar where he worked, which made it feel less special.
My prom was…
Pretty heartbreaking and kinda trashy. I went with my boyfriend but I really loved this girl who we'll call Amanda. I'd been pining for her for years, and we exchanged tortured love letters on a pretty regular basis. I would have given my left tit to take her to prom, but it wasn't even a possibility at that time, which wasn't even very long ago.

Anyway, me, Amanda and a lot of our friends went together in a big group and Amanda's date was this weird little Scientologist dude that reminded me of a teenage version of Tom Cruise's character in Magnolia.

Amanda kept talking about how she wanted to lose her virginity to him on prom night and I was so heartbroken and jealous. The after-party was at a mutual friend's house whose parents were out of town and Amanda had sex with the Scientologist guy in the parents' bedroom while me and this other dude, Brian (who also had a crush on Amanda), drank whiskey on the driveway and were sad together.

My boyfriend was really upset that I didn't want to have sex with him on prom night, but the thing was, it wasn't even his prom. He wasn't even in high school — he was in his third or fourth year of not attending community college.  After that night my boyfriend and I broke up and Amanda became a full-time Scientologist.
Weirdest place you've ever peed:
Uh, the first weirdest I couldn't talk about without betraying a friend. Second weirdest is the Porta-Janes at Burning Man.
Leather or denim?
Denim. If I'm trying to attract hipsters, I might as well shoot for a vegan one.
Ever had stitches?
The first time I kissed a woman (who I ended up marrying and then divorcing); we had just graduated high school. We were in her twin bed in her parents house and she had just told me she wanted to be together. I was so excited and nervous that when I leaned over to kiss her I ended up missing her mouth and splitting my face open on the corner of her nightstand. I had to get emergency stitches. That was how we both came out to our parents.
If you were an item on the Taco Bell menu which one would you be and why?
A chicken soft taco. It's not "healthy" per se, but compared to some of the items around it, it's trying.
Comedian who you'd most wanna be trapped in an elevator with:
Maria Bamford. I've had the opportunity to meet and work with Maria a few times, and a) she's the nicest person b) I really want to understand how her mind works. She's one of the most creative people I've ever encountered.
Check out Kate's debut standup comedy album, available via Rooftop Comedy on May 26th. You can also find her online at katewillett.com and on Twitter @katewillett.