Welcome to Part Two of 10SQW10HQW! If you missed the first part, you can find it here.
Don't forget to leave a comment and let me know what your favorite question is! 
Next page: Ash Fisher

Ash Fisher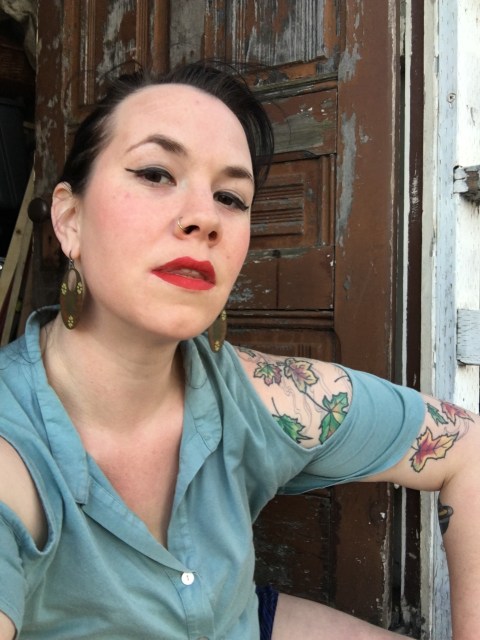 If you had to lose either your nose or your ears, which would you choose and why?
Assuming my hearing would remain intact, because hypothetical magic, I would lose my ears since I'm vain and I could hide my earlessness with my hair.
Fuck/Marry/Kill: A Denver omelette, bearskin rug, your ex.
Fuck a Denver omelette, marry a bearskin rug, kill my ex. That was an easy one.
Finish this sentence: My pillow smells like…
My pillow smells like my signature Ash scent: Kiehl's Original Musk Spray, lavender and cigarettes. So, I smell like your grandma if she wore Kiehl's.
How many times a day do you think about Corgis?
It would be easier to identify the amounts of time I'm not thinking about Corgis. Now that I have a nine-week-old Corgi puppy, I am pretty much worrying/thinking about her 24 hours a day. I take a break from corgi obsessing when I'm doing the sexual intercourse thing. I used to never think about Corgis during sex, because I am not a creep. But sometimes she cries when my partner and I are fucking, and then I can't be present and I have to go check on her and we promised this Corgi wouldn't affect our sex life and it mostly hasn't, except for the first few days when she wasn't sleeping through the night, and at least she's not a real baby because we would never sleep OR fuck and oh my god I love her so much but she is so much work and I am so glad I will never have a real baby, even though they are very cute and my uterus is desperate for one, but my uterus does not control me. I'm sorry, what was the question?
What's the worst nickname you've ever been given?
Freckle Tooth. I have a tooth condition that causes me to have almost no enamel on my teeth. When my adult teeth came in as a kid, they were yellow and covered in brown spots. Sexy, I know. My brothers called me Freckle Tooth and found it hilarious and it still stings when I think about it. I got made fun of by kids at school, too. At 19, I got veneers, so my teeth have been pretty for over a decade now. But to this day, whenever someone tells me I have nice teeth, my first instinct is that they're making fun of me.
If you were a Teva sandal, which model would you be and why?
I would be a classic Birkenstock and you know that and you are taunting me by asking me such a ridiculous question.
What's the most you've ever gotten from the tooth fairy?
I feel like I've revealed enough childhood tooth trauma for one interview.
What's the dumbest porn plot you've ever masturbated to?
Is there porn with plots??
Plain potato chips or ridges?
Plain. Specifically, Honey Dijon Kettle Chips.
Weirdest heckle you've ever gotten at a comedy show?
Last year an MRA dude interrupted my set to say "you already told that joke." I have a logical, planned flow in my standup sets to get me from Joke A to Joke M, and I had definitely not repeated the joke.
Then he told me I wasn't funny and that feminism was ruining America. Then another dude in the audience defended me by saying I was funny. Then the MRA dude told him, "You're just saying that because you wanna fuck her." Then I crushed that MRA dude by taunting him about feminism and queer ladies and the rest of the room laughed, because hecklers never win.
Hey heckler: I am smarter and funnier and quicker on my feet than you, bro. It still hurt my fragile gay feelings a little, mostly because I was excited to try out a new bit and instead this angry dude ate up the last five minutes of my set. TL;DR: Men are terrible.
Ash runs a fantastic comedy show in Oakland, CA called Manhaters. You can also find her online at ashfisherhaha.com, Instagram and Twitter. Ash's Corgi puppy can very seriously be found on Instagram @corgi_vincent.
Next page: Riley Silverman

Riley Silverman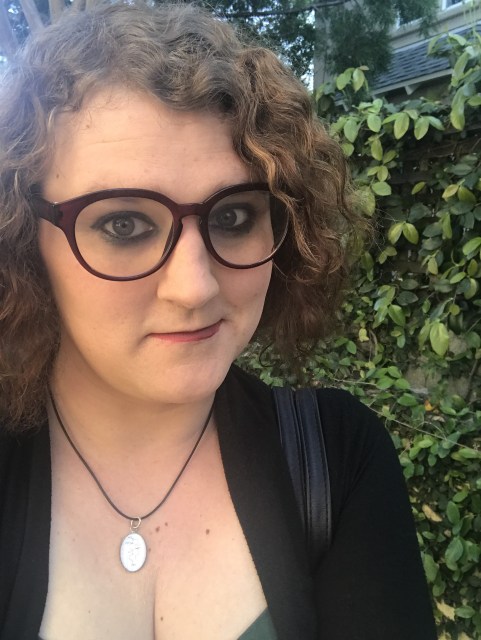 Would you rather be tickled for 30 seconds or stub your pinky toe on a concrete step?
Tickled. I'm extremely ticklish so it would be an ordeal but I wear boots too much to have a raw toe.
Fuck/Marry/Kill: Uncle Pennybags (the Monopoly guy), Chester Cheetah, Flo from Progressive
Fuck Uncle Pennybags because maybe I want to come in first place in that beauty contest. Marry Flo from Progressive, because imagine the discounts she could get us on joint insurance rates. Kill Chester Cheetah because I could hide the evidence by saying it was just crumbs on my hand from a bag of Cheetos.
If you had to choose, would you rather eat someone's toenail or their booger and why?
Booger. They're both gross, but the booger feels like it'd be over and done where the toenail feels like it'd keep scraping me and I'd have to relive the horror.
Finish this sentence: I like my coffee…
Now. (And black.)
What do you say when someone says "YOU SHOULD USE THIS IN YOUR ACT"?
"Oh, yeah, maybe."
What scent air freshener is in your bathroom right now?
I can't remember what it's called but it's named after Leia Organa. I have one setting.
If you were a necksessory (duh, an accessory you wear on your neck), which one would you be and why?
Half of one of those paired necklaces that say like "True Love" or "Best Friends" or something like that.
TV show you hate to love?
True Blood. I watched that show to the bitter end, and yet every time I objectively talk about it with anyone and hear what I'm describing about what happened on it, I'm like "WHAT WAS THIS SHOW?" It's like it was Alan Ball's Dorian Gray-style portrait that became more and more nonsense while Six Feet Under remained so perfect.
Tacos or burritos?
Neither. I'm on a low-carb diet so just pour that crap into a bowl and shove it in my face.
Movie you've seen that was so bad you couldn't finish it in the theater?
I've never walked out of a theater but there was this movie in 2008 called Over Her Dead Body with Lake Bell, Paul Rudd, and Eva Longoria who I assume all were blackmailed into acting in it because it was so bad. The only thing good about it was that the teenagers in the front row yelling stuff at it were hilarious.
Riley is the head writer for International Waters on Maximum Fun and she has a Doctor Who podcast called The Regenerates. You can find her on Twitter @ryesilverman.
Next page: Samantha Ruddy
Samantha Ruddy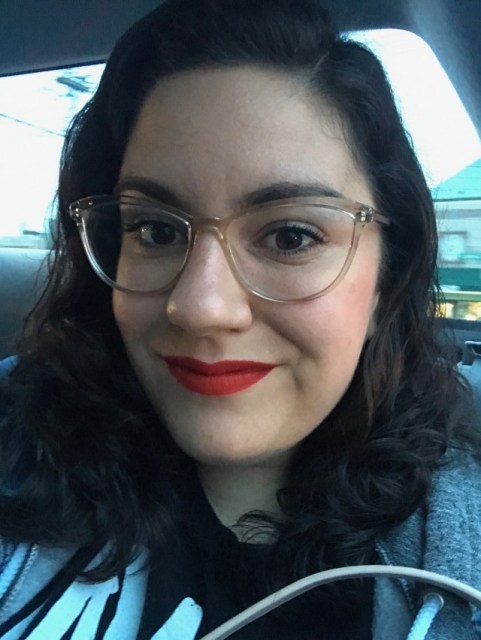 If you were a dog, which breed would you be?
A lot of people don't know this, but I'm actually three pugs stacked on top of each other.
What kind of toothpaste do you use?
Crest or Colgate or one of the other "C" ones.
Beer or wine?
Sparkling white wine because I am a drunk mom.
Critically acclaimed film that you can't stand and why?
I've seen Billy Madison 15 times so I feel unqualified to answer this question. Critics clearly have better taste than me. If I have to pick one, probably Inception. I loved it when it came out, but it doesn't make sense and I'm secure enough with my place in the world to admit this now.
Would you rather brush your teeth with someone else's toothbrush or floss with their pubes?
Toothbrush for sure. Has anybody said pubes yet? If so, where are their victims buried?
Most uncomfortable place you've ever done stand up?
Some guy in upstate New York's 50th birthday party. The show was outside on a farm in the middle of nowhere. Everybody was pretty drunk and the stage was a hill with a swing set on it. I was told when I got there that the family wasn't huge on gay people so I did a set, got the money, and got the hell out of there.
Fuck/Marry/Kill: Kettle Corn, a pound of marijuana, Tom Hardy
Kill Kettle Corn — it's gross, fuck a pound of marijuana, marry Tom Hardy. He seems nice.
Do you leave your read receipts on?
I do. I'm very brave. I don't want to toss around the word "hero", but…
Do you have any pets?
My girlfriend has two cats that I got with her and used to live with. We're long distance right now, though, so I'm a deadbeat cat mom.
Finish this sentence: My ex is…
A good friend and a fun hang. Also, currently with a boy. What a twist!
You can follow Samantha at @samlymatters on Twitter. Also, if you live in New York City, she runs a show called Creek Bros. every 2nd Saturday of the month at 8pm at The Creek and the Cave!
Next page: Irene Tu
Irene Tu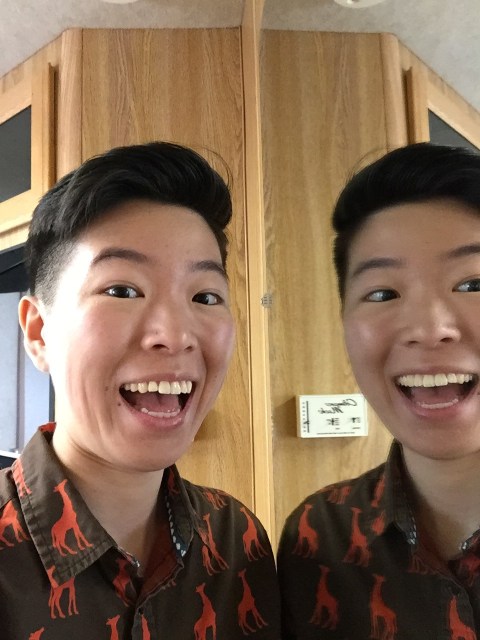 Would you rather be drowned in Jello or suffocated by cheesecake?
Drowned in Jello — at least it'll be fun trying to swim out of it.
Fuck/Marry/Kill: A MacBook Pro, a cocktail umbrella, your next door neighbor.
Fuck a cocktail umbrella. Marry a MacBook Pro: Kill my next door neighbor (Sorry, it's not personal!).
What's the worst movie that you've ever enjoyed?
All of the Transformers movies.
Complete this sentence: Walk up in the club, like what up…
With my life? I'm never in the club. Is this an existential crisis?
Any siblings? Are they cool or nah?
Only child and best child.
How many pushups can you do?
I can do maybe one pushup. I have no upper body strength.
What kind of deodorant do you use?
I don't sweat a ton but when I need to, I use a cucumber green tea scented off-brand deodorant.
Crunchy or smooth peanut butter?
Crunchy peanut butter all the way.
Your top three favorite comedians:
Ellen DeGeneres, Tig Notaro, Jerrod Carmichael.
If you were a shoe what kind would you be?
I'd be a chill pair of Vans.
You can find Irene on Facebook, Twitter, Instagram and her website. Also, all Irene wants in life is to meet Ellen so if you're reading this and can make this happen…what are you waiting for?
Next page:Kate Willett
Kate Willett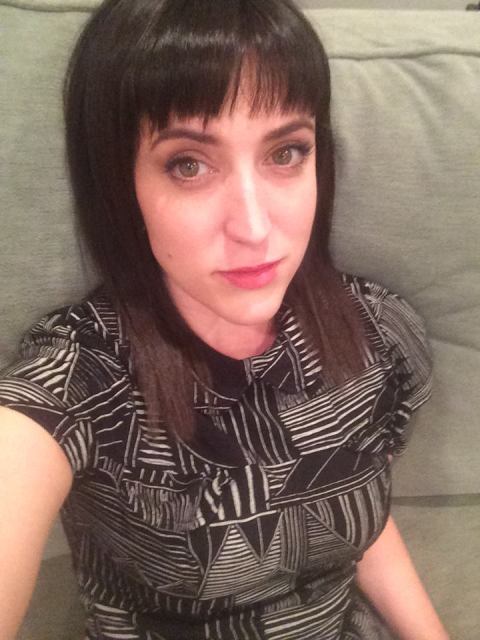 Would you rather lick a toilet seat or a gym shower floor and why?
Gym shower floor. I'd way rather get athlete's tongue than e-coli.
Would you rather get a filling or a tooth pulled?
Definitely a filling. Getting a tooth pulled hurts way more.
Fuck/Marry/Kill: A garden gnome, Leonardo Dicaprio, the ball pit at Chuck E. Cheese.
Fuck: Leonardo. Marry: Garden Noam Chomsky. Kill: Ball pit.
Worst gift you've ever gotten?
My last boyfriend gave me a bag of coffee for Christmas, which is an okay gift, but I knew he had just stolen it from the bar where he worked, which made it feel less special.
My prom was…
Pretty heartbreaking and kinda trashy. I went with my boyfriend but I really loved this girl who we'll call Amanda. I'd been pining for her for years, and we exchanged tortured love letters on a pretty regular basis. I would have given my left tit to take her to prom, but it wasn't even a possibility at that time, which wasn't even very long ago.

Anyway, me, Amanda and a lot of our friends went together in a big group and Amanda's date was this weird little Scientologist dude that reminded me of a teenage version of Tom Cruise's character in Magnolia.

Amanda kept talking about how she wanted to lose her virginity to him on prom night and I was so heartbroken and jealous. The after-party was at a mutual friend's house whose parents were out of town and Amanda had sex with the Scientologist guy in the parents' bedroom while me and this other dude, Brian (who also had a crush on Amanda), drank whiskey on the driveway and were sad together.

My boyfriend was really upset that I didn't want to have sex with him on prom night, but the thing was, it wasn't even his prom. He wasn't even in high school — he was in his third or fourth year of not attending community college.  After that night my boyfriend and I broke up and Amanda became a full-time Scientologist.
Weirdest place you've ever peed:
Uh, the first weirdest I couldn't talk about without betraying a friend. Second weirdest is the Porta-Janes at Burning Man.
Leather or denim?
Denim. If I'm trying to attract hipsters, I might as well shoot for a vegan one.
Ever had stitches?
The first time I kissed a woman (who I ended up marrying and then divorcing); we had just graduated high school. We were in her twin bed in her parents house and she had just told me she wanted to be together. I was so excited and nervous that when I leaned over to kiss her I ended up missing her mouth and splitting my face open on the corner of her nightstand. I had to get emergency stitches. That was how we both came out to our parents.
If you were an item on the Taco Bell menu which one would you be and why?
A chicken soft taco. It's not "healthy" per se, but compared to some of the items around it, it's trying.
Comedian who you'd most wanna be trapped in an elevator with:
Maria Bamford. I've had the opportunity to meet and work with Maria a few times, and a) she's the nicest person b) I really want to understand how her mind works. She's one of the most creative people I've ever encountered.
Check out Kate's debut standup comedy album, available via Rooftop Comedy on May 26th. You can also find her online at katewillett.com and on Twitter @katewillett.