This summer marks eight years since I came out to myself (and subsequently, my brother) and four years since I cut my hair and came out to my dad. This time of year marks a significant shift in my life, which means every year I use it to reflect on how far I've come in getting comfortable with myself.
I've always been an avid reader, hungry for imaginary worlds I could lose myself in and fictional characters I could call best friends. Growing up, there weren't any fictional South Asian LGBTQ role model for little old closeted me. Since my coming out, and really over the past decade, I've seen a sizable shift in this. While on-screen depictions may be coming forth with the web series The Other Love Story or characters like Krishna on Jane the Virgin, the written word has proven sturdier. From fiction to anthologies and histories to graphic novels, the last ten years have shown that telling our own stories is essential to building a community and garnering the strength to live an authentic life.
The best part about these works is that they aren't just the mainstream LGBTQ narrative of coming out, even though that's huge and important and incredibly brave. These stories are about multi-faceted people living their lives, and trying to balance culture, norms, and traditions while doing it.
In honor of my comingoutaversary, or really just owning the fact that I can be South Asian and queer and still exist, here are ten books that are written by and/or feature LGBTQ South Asians. Some of these existed when I came out and some didn't — all have helped on the journey since.
---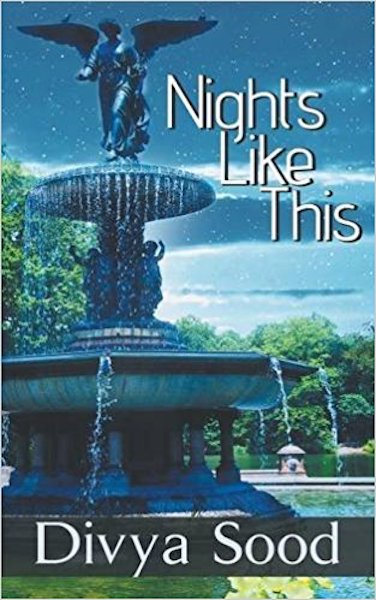 An all-too-relatable tale of dual lives, this novel is centered around Jess, a South Asian woman struggling with her desires for two women and two careers. A love story through and through, Sood manages to capture the emotional depth of the characters while also doing justice to the cultural nature of their origins. Nights Like This made me feel seen in a way that not a lot of books have — and it also managed to surprise me along the way.
---
Full of heartbreak, suspense and captivating adventure, Bright Lines is the story of Ella, a woman whose journey takes her from Bangladesh to Brooklyn and then back again. Bound together by secrets, Ella's family is a complex web of characters — one that at once grounds her and puts her at odds with who she is. Against the backdrop of Ella's sexuality, Islam portrays a world that engrosses the reader and questions what we know about our own pasts.
---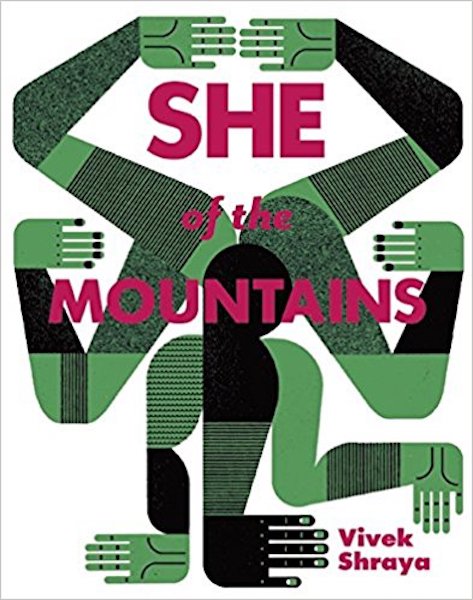 Vivek Shraya is an incredible artist, poet, writer and a million other amazing things. It was hard to pick just one of Shraya's works for this list, and I highly recommend checking out others, but She of the Mountains was my first exposure to her incredible work. In her own signature way, Shraya weaves creativity into ideas of gender as a construct. Focused on a love story between a boy and his body, this illustrated novel intersperses mythology with profound reflection, beautifully changing the way we navigate gender and sexuality.
---

A beautifully crafted novel spanning three generations, The Paths of Marriage is the journey of Lakshmi, Pooja and Deepa. Bound by cultural traditions around arranged marriage her mom and grandmother hold, Deepa must face her fears and come out to her family — but the story goes so much deeper than that. Infused with a relatable immigrant experience and an empowering look at complex female characters, The Paths of Marriage is truly a tale of love and family — surely, one of those books I wish 16-year-old me had.
---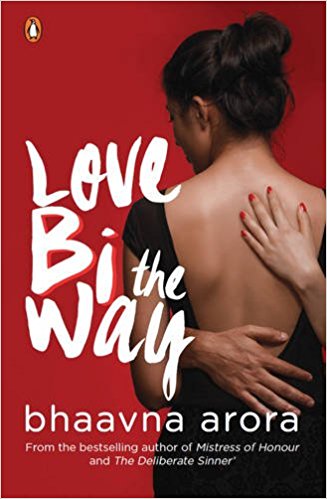 One of the few books on this list that portrays a bisexual South Asian character, Love Bi The Way is a classic opposites-attract kind of story. Rihana, an artist and carefree spirit, and Zara, a business woman who is careful and methodic, build the kind of friendship that is born of two people who have been through their share of dysfunction and pain — one that leads to love. The story becomes more complex when the men in their lives infuse more turmoil and love into their journeys.
---

A fantasy thriller that encompasses history, religion, gender, race, species and more, The Devourers is an addictive tale centered around Alok. When he hears the tale of a stranger, one that took place centuries earlier, Alok (and the reader) becomes more and more engrossed in a tale of complex characters. With vivid and compelling storytelling, Das creates a world where man and beast, murder and sex, myth and reality exist side by side.
---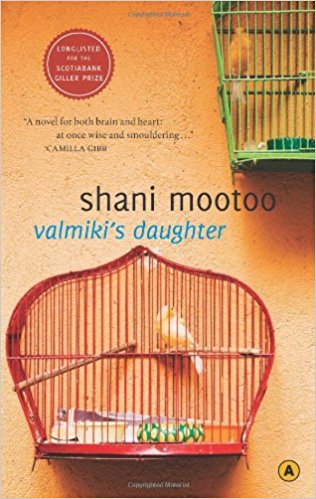 Valmiki's Daughter is a beautiful tale of a Trinidadian father and daughter, both struggling with their respective sexual identities. A beautifully woven tale about the courage to be one's self in a patriarchal society, Mootoo is incredibly apt at transporting us to another place with details that make you almost able to feel, see, hear and touch the world of the characters. More than that, the relationships of Viveka and her father, and the parallel natures of their journeys, make for a heartwarming and hard-to-put-down story.
---
Kari by Amruta Patil
Kari is a gripping tale that goes beyond it's namesake main character. Taking place after Kari and Ruth literally take a plunge together, but survive, what begins is a nuanced exploration of the love that bound them as well as the city that led them to one another. Kari reads like a love letter to India, to the Smog City, and to the kind of love that is not lost. With nuanced expressions of finding the joy and life and a path of interesting characters Kari meets along the way, this graphic novel is one that is best revisited over and over again.
---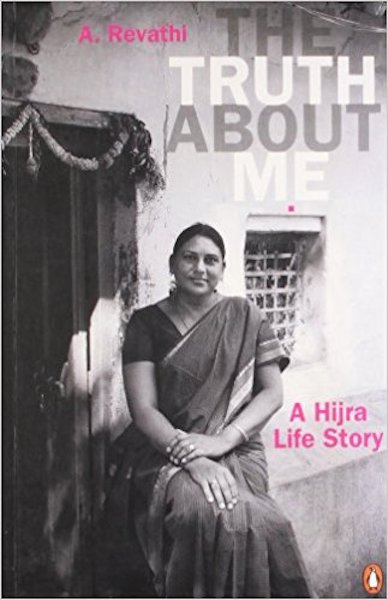 One of the only hijra memoirs to come out of India, this book is a firsthand account of what it's like to live as part of the country's hijra community. A. Revathi talks extensively about her journey as a trans woman, from her relationship with her body to running away to live in a hijra house. Now recognized as India's third gender, hijras have a complicated place in the minds of our people—at once both worshipped and ridiculed. A. Revathi's story offers a glimpse into this marginalization. This book is moving, and A. Revathi is a strong woman, one who has gone on to become one of India's leading trans activists. She followed A Truth about Me with A Life in Trans Activism, telling the story of her NGO, which works with people of all genders and sexualities, and sharing her experiences within a community full of courage and resilience.
---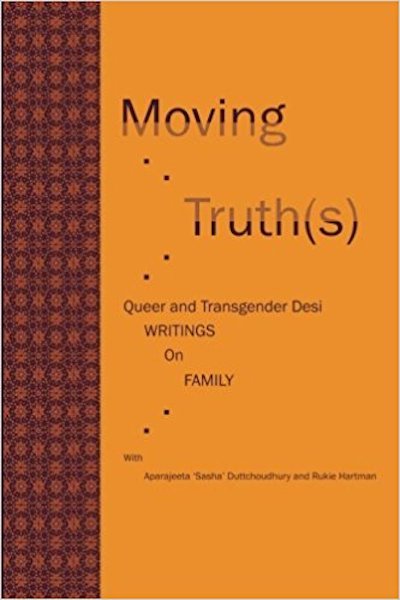 As an anthology, Moving Truths accomplishes its aim to capture an array of diverse voices and experiences. I came across this book around the time I was coming out, and it served as a painful yet cathartic reminder that being LGBTQ and South Asian is sometimes difficult and sometimes beautiful, but always possible. In small snippets, we hear from a variety of people about their experiences with parents and family, weighing culture and tradition with the strength of accepting one's self.
---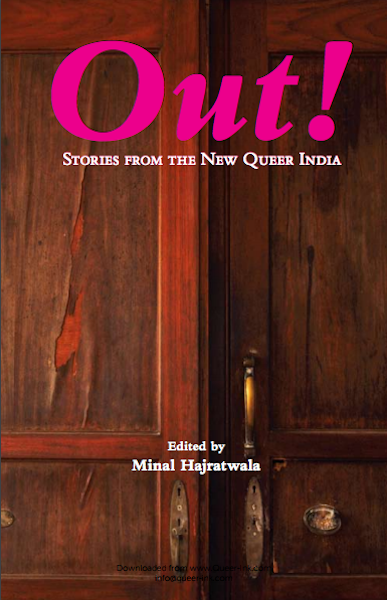 With 30 compelling and wide-ranging stories from all facets of the LGBTQ communities in India, this anthology was the first of its kind to come out. After Section 377 (the Indian law outlawing same-sex relations) was overturned in 2009, this book was released in 2012, an expression of the optimism and progress that felt so inevitable in the country. The law was later reinstated, and is still being fought in court today. But this anthology — the first book I ever owned that had both the words queer and India on them — is like a time capsule, a diary of siblings and friends sharing the message of holding our cultural histories and love in the same heart with the hope that our country will one day see us the way we see ourselves.
---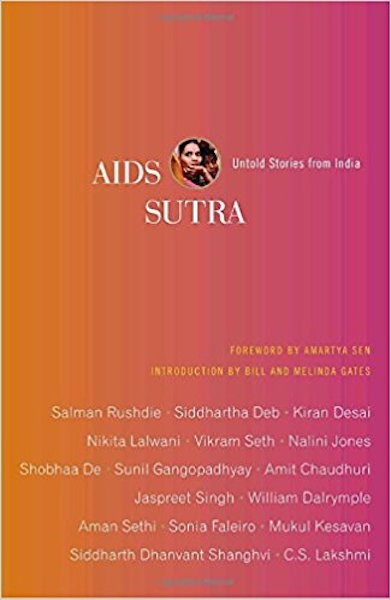 Featuring stories told by well-known authors like Salman Rushdie and Kiran Desai, this anthology explores the untold tales of people living with HIV across India. From the transgender community to sex workers, the stories compiled here are ones rarely ever talked about, and opens a dynamic lens into sex, sexuality, and gender that is a part and parcel of what makes India so complex and yet often silenced.
---
Be sure to check out other South Asian queer books that have been written about here at Autostraddle: Babyji by Abha Dawesar, Bodymap by Leah Lakshmi Piepzna-Samarasinha, Landing by Emma Donoghue and The Stars Change by Mary Anne Mohanraj.
The realm of South Asian LGBTQ books and novels is constantly expanding beyond the ones named above! Do you have any faves we didn't mention? Share in the comments below!