Yesterday's Advice-a-Thon was beautiful!!! A+ Members got advice on friendship, family, dating, peoples' jobs and work, gay weddings, just navigating queer life — we are receiving word from our correspondents that one reader even told her girlfriend she loved her after getting advice about it! If you're reading this, person who told her girlfriend she loves her, you have no idea how much joy you brought us. We imagined our dream office in the sky (or Utrecht, if you're Shelli Nicole). We recommended fingering techniques, books, and recipes. It means so much to us to have this gorgeous, caring community, and to see everyone come together to share their experiences and insights and to help each other — it's a gift every day to get to serve and come together with y'all.
Because it's our 11th Birthday this week, we set a goal of getting 111 new member sign-ups; right now we're 103 members toward that goal! We only have EIGHT MEMBERS to go, and it's not even Friday yet!
Join A+ Now!
Although our birthday is technically in the past, much like Jenny Schecter, it's not really over. If we get to 111 members today (that's just EIGHT MORE PEOPLE), we'll go ahead and set a second member goal in celebration of our birthday… and if you all help us meet that,
we're going to run a giveaway
. Anyone will be able to enter this giveaway, whether you've been a member since A+ started, you signed up yesterday, or you are supporting as a reader right now. If you aren't a member yet, it's a great time to become one!
Will you make our wildest birthday dreams come true? Will help us blow this 111 member goal away? To help Autostraddle, you can:
+ Join A+ today if you haven't already!
+ Tell a friend about A+!!! We hear all the time that people would have joined much sooner if they had only known A+ was a good way to make sure Autostraddle still exists – let someone know!
+ Post on social media about our all-week Birthday Member Drive and why Autostraddle and queer media matter to you!
+ Bask in our appreciation, support, and gratitude for your presence here. Thank you so much.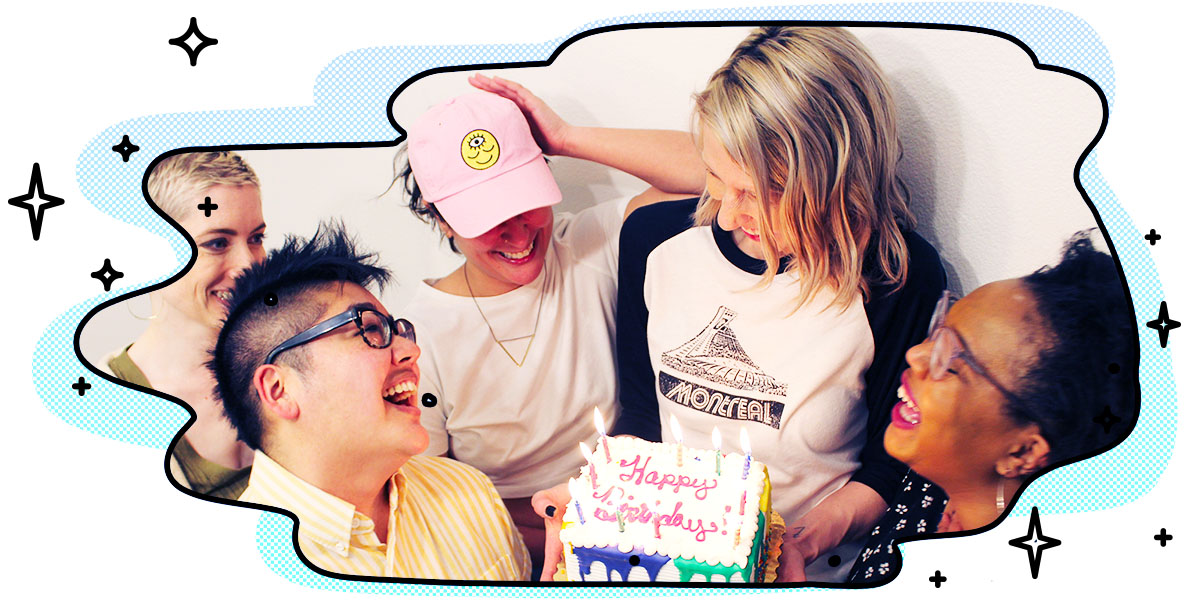 Join A+ Now!