It's Women's History Month. Do you know where your old gender studies reader from college is?
I have this inkling you "like women." Maybe you're also a woman! Maybe you aren't sexually interested in women and also don't identify as one. WHO CARES! We can all unite under the banner of womanlovingandappreciating while Spring springs away.
Let's celebrate Women's History Month 2013 and also ourselves / the women we love / this month of AMAZINGNESSS! And let's talk about all the shit we need to talk about going on within it! Here's a gratuitous Frida pic.
Suffrage Turns 100!
Happy Birthday to the right to exercise a somewhat impactful individual voice in the democracy that is America! Oh, right, and the fucking ability to move mountains together politically.
This year, we celebrate the 100th anniversary of the Right-to-Vote March on Washington done by the one and only suffragettes. This is last week a century ago. Look how AMAZING our feminist predecessors are!!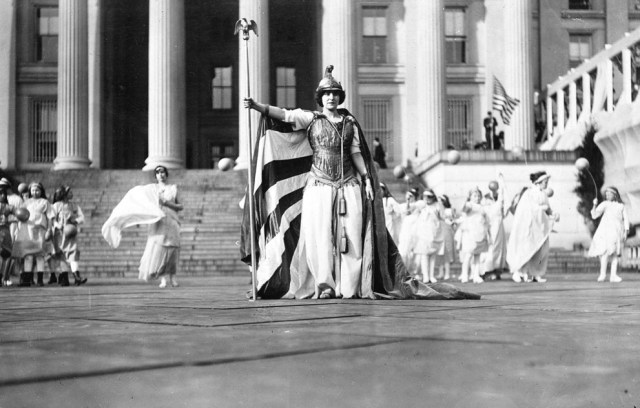 The US National Archives put together a commemorative Pinterest board about the anniversary, called "A National Policy of Nagging." It's beautiful.
Also these suffrage artifacts from the National Museum of American History are badass.
International Sex Workers' Rights Day
March 3 was International Sex Workers' Rights Day! Here's some required reading:
+ Guernica –"Waging War on Sex Workers," in which Melissa Gira Grant melted my heart – AND hinted at her upcoming book!
Guernica: Do you see the fight around sex work going the same way as the censorship fight around porn?

Melissa Gira Grant: I would hope it would get there. And what is going to get there isn't going to be about free speech or sexuality. It's going to be about criminalization. Kristin Gwynne has been writing some great stuff about the sexually violent element of "stop-and-frisk." This isn't just "turn out your pockets." This is young people being groped. That form of power—using sexuality for power and control—seems pretty straightforward to me. When are we going to just say that the cops are the enemy here?
+ Tits and Sass — A Nation of Sex Workers: An Interview with Tracy Quan
Because I started at 14,  I never got around to internalizing certain things, like the virtuous woman who looks down on the prostitute. I didn't have time to! I worked with girls who learned how to be what I call "mainstream virtuous" in their teens and early 20s. When they began hooking, they had to come to terms with losing their  mainstream virtue. I was spared that experience, but if you began maturing a bit early, you realize you're not the norm.  You don't expect everyone to be just like you, and you wouldn't force your experience upon others. Late bloomers are less self-aware, and they very often think they know what's best for everyone.

If prostitution were legal, we could talk about having the age of consent for commercial sex equal to the general age of consent. But I'm afraid this could result in some bright bulbs trying to raise the age as high as possible for every human activity.
+ The Guardian — "We Need to Face up to Hatred of Prostitutes – Among Feminists, Too" which speaks a hard truth.
Hatred of prostitutes has implications for all women who desire to determine their sexual existences. These obviously stigmatised targets allow a kind of thin-end-of-the-wedge, sanctioned misogyny. It is a small step from being able to dismiss some women as stupid sluts to dismissing all women as stupid sluts, the former operating as some sort of entry level for the latter. As Magnanti noted: "Ladies wearing shiny things, high heels, and makeup also Very Suspect". That's me guilty as charged, then, and my eight-year-old niece.
International Women's Day
March 8 is International Women's Day! BOOTY BOOTY BOOTY ROCKIN' EVERYWHERE!
Sorry.  That was inappropriate. The theme of this IWD is actually "THE GENDER AGENDA: GAINING MOMENTUM." I like that a lot in all caps. There's events going on around the mothafuckin' globe! Get in on it or create your own on the official site.
Autostraddle's Most Valuable WHM Material
Interested in herstory? We have our own lil' herstory archive for you! Also, our herstory issue, The Way We Were, happened once. Say you remember.
You can celebrate great women poets with our Pure Poetry series, read our interviews with amazing queermos, and buy a calendar if you need to get lots of smokin' hot lesbians in your life ASAP for this momentous occasion. Good alibi, right? You should also try keeping up with my idols if you're trying to look into new role models. Seriously.
Women's History Month in General is Also Awesome
WOMEN'S HISTORY MONTH MEANS MS. PAC MAN. Video via Feministing.
http://youtu.be/dA1PY8YVk7I
Hazlitt published a "What Got Us Into Feminism" roundtable with various high-powered women and actually managed to capture a diverse bunch, so it's worth gobbling up like gobbledy-gook. Also Emily Gould is a part of it! Here's some highlights:
Sarah Nicole Prickett
Writer
Sometimes I felt raised by sheep. My parents were young and in love and yet believed in nothing more than God. By the time I was 10 they were religious reactionaries, and I a sadcore romantic. I read everything I could find, but when I looked for books, I looked for books by women. Novels, mostly. Nobody told me to read women's literature; I just knew. I read especially—here is a semi-chronological selection—Anne of Green Gables, Emily of New Moon,Little Women, What Katy Did, Jane Eyre, Rebecca. All the orphan girls, I loved them so bad. I craved their smarts and strayness and the ways they wandered… always away from the world, ever toward some secret knowledge. They were heroines; without them, I might have been rather a victim.

More than I imagined my wedding, I imagined my parents' funeral. When you are a child in a divorce-averse home, your parents are peace, order, good governance: the state. That made me a sort of seven-year-old secret anarcho-femme… right? I mean, I don't know when I became a Feminist, or even when I learned the word. I took women's studies as an elective at two universities, and I loved de Beauvoir and bell hooks as much as everyone should, but I felt a spiny resentment in being told to do what I had always just done. Also, I sort of preferred fairy tales in their original form (#sorryDworkin).

And after all, it was the greatest fairy tale that made me the bad witch I am today. The Bible forced me to reject authority, theocracy, groupthink, fathers, fate. It also made me accept consequences. It did not matter to my story that I was a feminist in women's studies, where there was no risk in saying so. It mattered that before I knew understood feminism as a movement I moved out of my family home, without their permission or a lick of support, and to my parents, said: I would rather live as an orphan than owe to anyone my life.

Emily Gould,
Author of And The Heart Says Whatever and co-owner of Emily Books
My friend Rory Cowal gave me a Bikini Kill 7'', "I Like Fucking" b/w "I Hate Danger," for my 14th birthday. Everything else I'd ever sensed or read or heard about feminism coalesced when I listened to it. This is a super on-the-nose one, I realize.
Alyssa Garrison
Writer
In first year of university a gay boy I knew handed me Cunt: A Declaration of Independence by Inga Muscio. I'd just come out as queer, and he confided "It just had too much vagina for me." I found the book intoxicating: extreme, powerful, and at some points so emotionally intense I was lost in painful sobs (once on a plane ride while simultaneously watching The L Word, all directly beside a much older, very serious looking woman who seemingly disapproved) Cunt brought me a whole new vocabulary, a stronger sense of self, and a wave of serious vagina love.
And if that wasn't enough to keep you satiated, you can continue to contemplate feminism via our vintage roundtable on the subject, written by all of your favorite people on Earth, the Autostraddle Team.
You'd be fucking depressed if you missed the Mighty Girl WHM campaign: Girl Heroes. I see Frida. You can't go wrong with Frida.
Children, girls and boys both, need to grow up with an intrinsic understanding of what is possible for women. They need to see examples, in real life as well as in their history books, of positive role models demonstrating a wide variety of skills and abilities.

Girls especially need to know that an incredible collection of female trailblazers preceded them: explorers, scientists,athletes, authors, artists, politicians, and entrepreneurs. This is true not only in terms of potential career options, but also to give them an idea of how to respond when others say they "can't" or "shouldn't" pursue a certain interest because of gender. Women's History Month gives us the chance to trumpet the journeys of these women, who are too often relegated to footnotes in textbooks, or forgotten altogether.

Each day, for the next 31 days, we will present a new Mighty Girl Hero.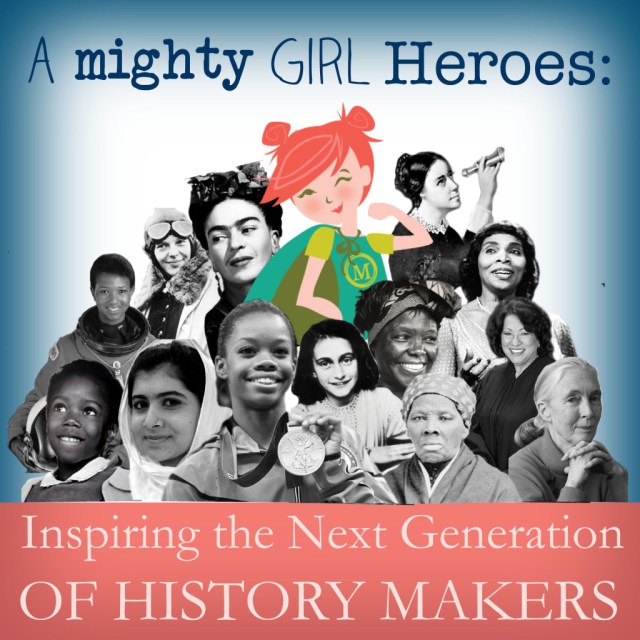 Take a women's history tour with Shakesville.
And keep up the good reads with this TransGriot piece on a complete women's history month and the stories we don't commemorate enough.
From Marsha P Johnson, Miss Major, Dr. Marisa Richmond to 21st century transwomen such as Janet Mock, Isis King, Laverne Cox and others like your humble blogger who are blazing trails today for the next generation of trans kids to follow, Women's History Month also includes our long time contributions to uplifting others as we climb and telling our fascinating stories as we do so.

We also have women such as Lucy Hicks Anderson, Avon Wilson, Tenika Watson, Georgia Black, Lady Java, Ajita Wilson, Tona Brown, Carlett Brown. Patricia Underwood and countless others who have either fascinating stories to tell, made history in their own right or fought for their own dignity, respect and human rights.

And we can't forget our trans sisters who are no longer here or our international trans sisters like Naomi Fontanos, Sass Rogando Sasot, Audrey Mbugua, Jowell De Souza or Mia Nikasimo, .

So yes, for the next 31 days, Women's History Month also includes the stories of trans women, too.
A Calendar
Wanna get involved with stuff locally? You should because ain't not partay like a Women's History Party 'cause the furthering of the progressive women's agenda WON'T STOP! Your first destination? The official WHM website, chock full of official events. Everything has a website. I have six.
If you go to a college, chances are there's a lot of free food – erm, learning – awaiting you on your campus throughout the month. Go forth and get PIZZA y'all! Pizza and chicks! And if there isn't any, you should plan a thing so there can be! (For example — if you're at GMU, I have a link for you. And American University, too, where I actually once planned/helped plan women's history month thankyouverymuch. Rachel Maddow and Sandra Fluke are a part of the action there!)
Please share events in your area in le comments! Make friends. And last but not least:
Enjoy the month, ladies.