Happy Wednesday, flower children! Did you know Daylight Savings Time is coming up and thus, I will soon get more hours of sunlight in which to frolic endlessly with Eli? Let's round up what stories we missed while I was daydreaming about warm weather this week.
Jenna Lyons Moment
Look, Jenna Lyons posing with her GF, Courtney Crangi! Totes adorbs.
Gay At Church
Tomorrow, the multimedia exhibit "Coming Out as a Person of Faith" will premiere in Portlandia. The exhibit tells the stories of  faith leaders and people of faith who support the freedom to marry, and is a travelling project of the Basic Rights Oregon Education Fund hitting up churches throughout Oregon state on its journey to a bigger faith-based discussion on the homos.
And by the way, a Mormon dude documented an entire year's worth of reactions to his coming out. Watch 'em for yourself if you're trying to feel awkward/hopeful at all:
http://youtu.be/dnhsDuj285c
A Million Here, A Million There: Fundraiser O' The Week
Alfredo's Fire: A gay Italian writer sets himself on fire at the Vatican, hoping to ignite a revolution of tolerance.
Schoolhouse Rock
World: don't fuck with the kids. We're the future.
+ In Florida, a 16-year-old is in trouble for participating in the Day of Silence at her school.
Last April, Amber Hatcher made plans to observe National Day of Silence … She asked for permission from her principal, Mrs. Shannon Fusco, nearly a month before the event […]

When Principal Fusco threatened Amber with "ramifications" if she participated, Amber appealed directly to DeSoto County School Superintendent Adrian Cline on April 10, 12 and 13. Superintendent Cline refused to meet with her but directed the principal to tell Amber that her request was "disapproved" because allowing students to observe Day of Silence was not allowed. Principal Fusco repeatedly told Amber that she could not participate and threatened that there "would be consequences" if she did, even calling her parents and suggesting that they keep her home from school.

On April 19, 2012, Lambda Legal sent a letter to Principal Fusco and Superintendant Cline outlining the legal precedent supporting Amber's right to observe National Day of Silence and putting them on notice that interference with students' rights could be grounds for a lawsuit.

The letter was ignored.  
+ Most importantly, though, how do we get the young'ns to respect feminism?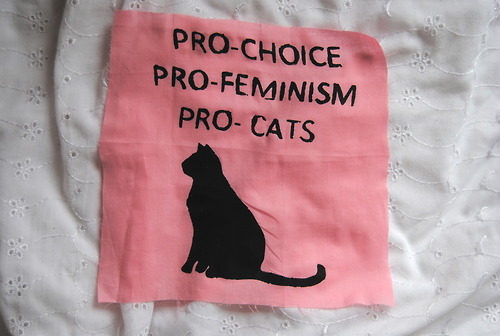 Silver Screen / Bright Lights in India
In India, theater and the silver screen are becoming integral pieces of a gay rights movement. For those with an affinity for the bright lights, the stage proves to be a way to find a voice. And on TV, Out In Mumbia chronicles an evolving India.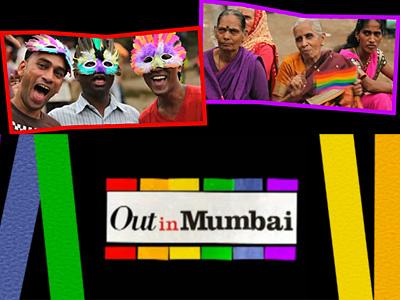 Flying While Butch
This seems relevant to your interests.
The woman signaled for me to step back inside the scanner, and then — here's the kicker — she asked me, "Would you mind if I ask you if you are a man or a woman?…"

I was ushered into the machine, where I stood once again, making sure to shadow the drawing on the wall in front of me with my arms up, holding my breath. This time she pushed the "female" button (it's easy to find, being pink and all), and my body lined up with it. No little squares on my chest this time. The machine now validated my very womanhood: She's a she, and she's got bumps where she should, and none where she shouldn't. Whew. What a relief.
Jane Lynch Singing "Super Bass" NBD
JANE LYNCH, I NEED YOU IN MY LIFE FOR ME TO STAY.
http://youtu.be/T2lbAEMYMS8
Is There A Gay Gene? Does It Matter?
No but really: is there a gay gene and does it matter?
A Fact (Or Two) About Gay Marriage
Fact: If you don't support gay marriage, you're probably as boring as the fools who still haven't come around to sushi.
Bonus Fact: The Canadian Museum for Human Rights would like your wedding photos. Don't worry. It's all good things.
Re: The Boy Scouts
Much like Republicanism, the Homophobe Scouts of America are going out of style. Need proof? They're not even cool enough to get Carly Rae Jepsen or Train to perform for them at their Banjoree. I said Train. 
Also, Soledad O'Brien schooled Tony Perkins on homophobia when he came on her show to discuss the Boy Scouts of America and their "morality" bullshit, which is an automatic win…. for us.
Four Studies We Didn't Need to Believe The Facts
It's so sad that people have to prove things we all know are true. Here's a quick gloss-over of new facts in the world:
+ Women work harder than men. Period.
+ Your deviant sexuality will not kill or demonize your spawn or other young children you may come in contact with as a homosexual person on Earth.
+ Gay soldiers forced to hide their true feelings because of rampant homophobia and, formerly, institutionalized discrimination are more likely to be fucked up in the head.
Take It To A Higher, or Glossier, Power
This week, 100 "comrade" parents of gays and lesbians penned a letter to China's National People's Congress in support of gay marriage, and Kansas' Supreme Court upheld parenting rights for a lesbian mom.
The trans* community in Sweden is asking for damages following, oh, you know, their forced sterilizations, and a Somali woman is no longer in jail for reporting a rape. In Mississippi, updates in the horrific murder of Marco McMillan reveal his death may have been part of a "romantic tryst gone awry." At the Department of Defense, computers are still hard-wired to be anti-gay.
You should sign a petition for Landen Gambill. Remember her?
I hope the women making history in Congress are calling out the Republicans pretending they voted for VAWA just to embarrass them. And someone should give a stern talking to to Tennessee Rep. Marsha Blackburn for being a homophobe and voting against it because of LGBT inclusion. SMH.
Oh, and just in case you were wondering: the Advertising Standards Authority gives no fucks about your complaints and feelings regarding lesbian kisses in ads. (Hopefully the NFL feels the same way about players' sexualities.) And in Russia, the bastards can't get us down because there's a lesbian magazine, Agens, launching in the wake of the gay propaganda law.