Header by Rory Midhani

You guyssss!!! I'm totally dominating my fall to-do list. I have pretty much done it all except for the fall picnicking (wtf is taking me so long), buying the waffle iron for pumpkin waffles, and the knitting thing (probs won't happen). Everything else has been completed, including the purchase of a pretty sexy thermos which I'm entirely too excited about. Would you look at those reviews! Anyway, to make up for my lack of recipe posting last week I shall start this post with breakfast, and end it with dinner. The in between consists of my week thus far. In a nutshell: visiting cousins, freezing weather, and Central Park in the fall.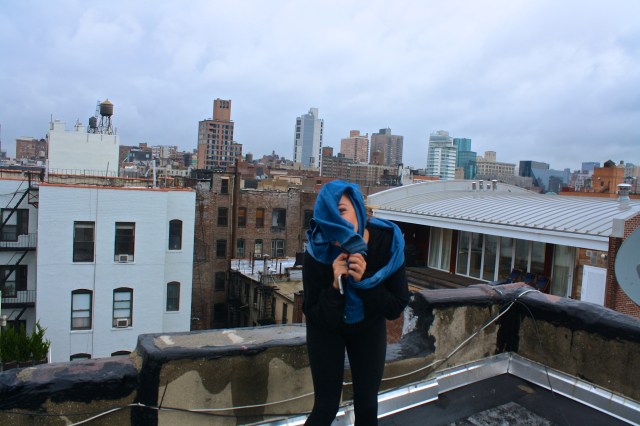 First Up: Really Freaking Fluffy Pancakes
In this week's rendition of "I bought sweet potato puree instead of pumpkin puree by accident," I present you with a sweet potato pancake recipe. My intentions were obviously pumpkin pancakes but I honestly didn't even taste the difference. Pancakes by the way are my LEAST favorite thing to cook but my favorite thing to eat, so that's a problem. I burn every third one or flip to soon or drop the pancake between the journey from skillet to plate. I was lucky enough to get enough good ones for this post and by that time I was too hungry to jazz up my food photography with strategically placed pats of butter or seductive maple syrup drizzling. By the way, a note on my "food styling" – It is an art form that I have much respect for, but I am far too lazy to perfect myself. I only cook food if I'm going to eat it, not just for the sake of a picture. I'll usually take 2-3 pictures before I shovel whatever it is into my mouth.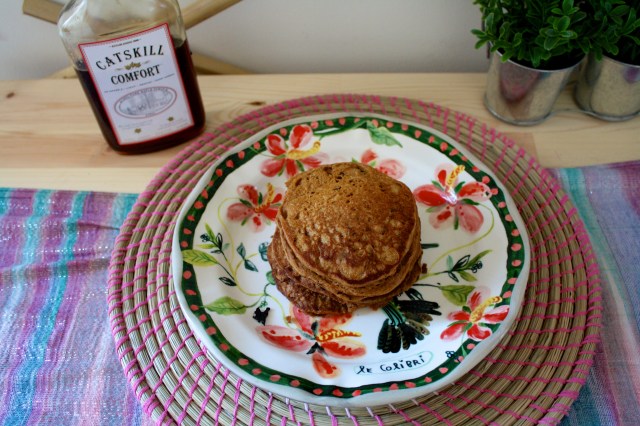 Whatcha need:
1½ cups almond milk (That's what I used, but you can use any milk!)
2 TB vinegar
1 cup all purpose flour
1 cup whole wheat flour
2 teaspoons baking powder
1 teaspoon baking soda
½ teaspoon freshly grated nutmeg
½ teaspoon cloves
1½ tablespoons cinnamon
½ teaspoon ground ginger
½ tsp salt
1 cup sweet potato puree (or pumpkin)
1 large egg
4 tablespoons cane sugar (Or brown sugar. Or no sugar if that's how you roll.)
2 tablespoons olive oil
Directions:
1. Combine the milk and vinegar together and let it sit for 10 minutes. This is going to make the milk act like buttermilk. If you have buttermilk, totally use that! I never have buttermilk. So I do this.
2. In a bowl, whisk together the flours, baking powder, baking soda, spices, and salt until mixed thoroughly.
3. In another bowl, whisk together the sweet potato, egg, sugar, and olive oil until smooth. Add the milk and vinegar substance and stir until mixed well.
4. Fold together the wet ingredients into the dry until well incorporated. Pancake batter is usually lumpy but don't overmix it!
5. Heat a greased skillet over medium/high heat. When the pan is hot, start making your pancakes! I used a 1/3 cup measure for each pancake. Scoop the batter into the skillet and smooth out the top. Once little bubbles start to appear (about 2 minutes) flip and cook the other side until golden brown.
6. Drizzle with some Catskills Comfort maple syrup if your name is Gabi and devour immediately.
* note: I only made 2 pancakes at a time so my pan didn't get too crowded. I added a little butter every time I added more pancakes so they wouldn't stick.
* I like to keep the pancakes warm as I go so they are nice and cozy by the time I get to them. I put a plate in the oven on very low heat and just keep adding pancakes to it.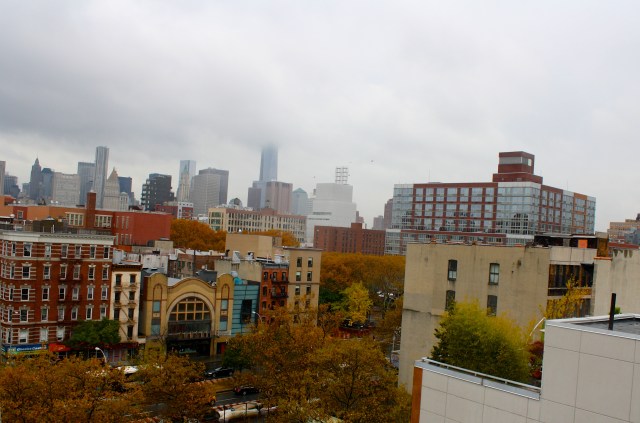 Butternut Squash Lasagna in a Cast Iron Skillet
So another thing on my fall to do list was to make a pasta with butternut squash and sage. I know, I know. Not very original. Call me traditional. This recipe is in honor of my brand spankin' new cast iron skillet which I already love more than anything else in my kitchen. This recipe seems like a doozy but it's actually really easy. Just a lot of steps.
Whatcha Need:
For the squash:
1 tablespoons olive oil
1 big butternut squash, peeled, seeded and cubed – about 3ish cups
1/2 teaspoon salt
1/4 teaspoon pepper
1/4 teaspoon freshly grated nutmeg
1 tablespoon olive oil
For the lasagna:
1 tablespoon olive oil
1 sweet onion diced
4 cloves garlic, minced
salt and pepper, to taste
4 garlic cloves minced
1 sweet onion, diced
2 tablespoons freshly chopped sage plus 1 tablespoon for topping
1 pound ground chicken breast
1 tablespoon unsalted butter
1/4 cup flour
2 cups low-fat milk
13/4 cup finely grated parmesan cheese
6 ounces mozzarella cheese, sliced into rounds
10 lasagna noodles, broken into thirds, and cooked al dente
2 tablespoon bread crumbs (I like panko)
To make the squash:
IN A POT: warm the olive oil on medium high heat, then add the squash, salt, pepper, and nutmeg.
COVER: and cook until sorta tender, stirring occasionally. If it browns to quickly, lower the heat.
ADD: 3/4 cup of water and simmer on medium until squash is completely tender and water has evaporated (10 minutes)
REMOVE: from heat and mash with a potato masher (or 2 forks if you are me)
To make the other stuff:
HEAT: Your oven to 400 F with the rack on the bottom
WARM: The olive oil in a big oven proof skillet. Sauté the onions until translucent, stirring occasionally
ADD: garlic, salt, and pepper and cook for 30 seconds. Transfer mixture to a bowl.
NOW: In the same skillet, add the chicken and cook until golden brown while breaking it apart with a wooden spoon (5-6minutes). Remove and add to onion mixture.
MELT: 4 tablespoons of butter in the same skillet. Once melted, add flour and stir constantly for 1 minute.
SLOWLY: stir in the milk while turning the heat up to medium. Cook for about 8 minutes or until the sauce becomes thick.
TRANSFER: to a separate bowl and stir in the parmesan and chopped sage. Season with salt and pepper
ADD: in the parmesan and mascarpone and chopped sage. Stir.
Assemble:
LAYER TIME: So what I did was 1/2 cup of the sauce on the bottom, layer of noodles, layer of mashed squash, layer of chicken/onion mix, layer of more sauce and topped it all off with noodles and sliced mozzarella over top! Sprinkle with breadcrumbs and more chopped sage! Bake for 40 minutes, or until it's brown and bubbly!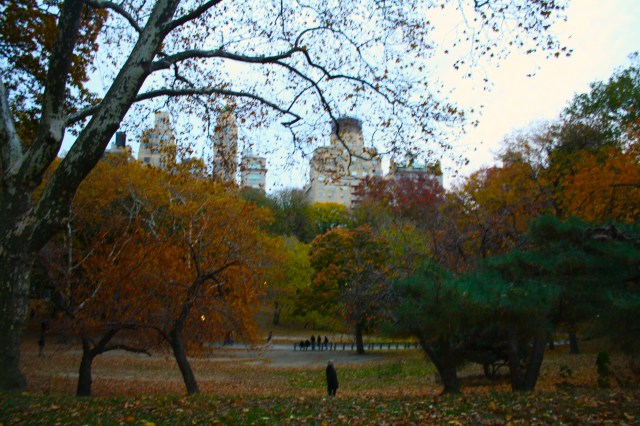 PS. Can we talk about Thanksgiving? Can we talk about Hanukkah? CAN WE TALK ABOUT THANKSGIVUKKAH! I'm so excited that that the first day of Hanukkah is also Thanksgiving. I'm not even Jewish. I just reallllly like latkes, and everything about Hanukkah really. I attended Hebrew school as a lass, so expect more discussions about my Thanksgivukkah menu in the coming weeks.