I was once like you. I once wore bras every day. I was once held prisoner by underwire and padding. But now I am free.
Bralettes are, of course, not new; they've been on trend for a few years now, as well as looks centered around them peeking out. But for some reason I thought that bralettes couldn't be for me, and maybe you did too. Until recently, when one of my friends inspired me to wear exclusively bralettes instead of bras — and I've never felt better about my boobs. I like bralettes because they're light, they're fashionable and they allow for a lot of freedom of movement and comfort. Also, if you travel a lot like I do, they're way easier to pack than traditional bras. Plus, they're usually way more affordable than regular bras. Back when I wore regular bras, I could barely buy a couple a year; the most I ever had at one time was five and one was my "special bra." Now, I have twice that many bralettes. Tragically, bralettes won't work for every outfit or every person, especially for those of us with a larger bust. For the times when you can rock a bralette, though, these options are the perfect place to start!
---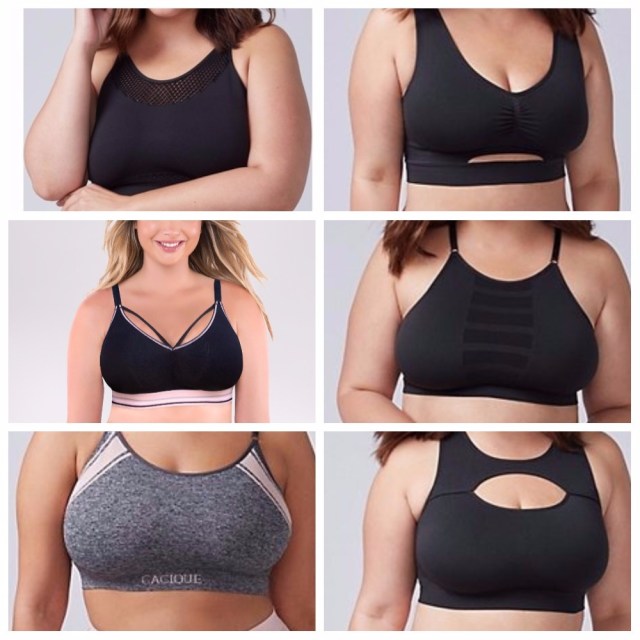 Plus Size Center-to-Masc Bralettes
The great thing about bralettes is the huge diversity in styles that they come in. For plus size folks like me, but more center or masc in style or gender than me, you can get the Fishnet Seamless Racerback Bralette, the Keyhole Longline Seamless Bralette, the Curvy Studio Women's Sporty Cotton Bralette, the High-Neck Strappy Seamless Bralette, the Seemless Racerback Bralette or the Keyhole High-Neck Seamless Bralette. Again, these are plus size options, but they might not provide the support you need if you have larger boobs.
---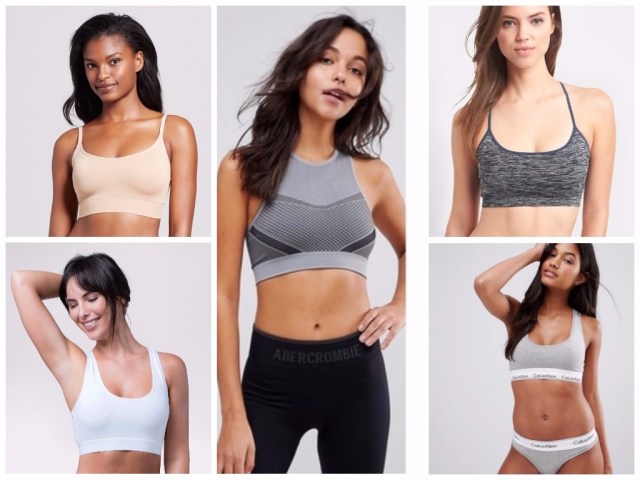 Straight Size Center-to-Masc Bralettes
If you're not plus size, you're probably more likely to find success, to be honest. You've got a ton of options. In a lot of ways, bralettes are like sports bras with more style and a little less function. I'd suggest the Honey Beige Women's Seamless Bralette, the Super Soft Cotton Women's Racerback Bralette, the Abercrombie and Fitch High Neck Bralette With Logo, the Seemless Racerback Bralette or the Calvin Klein Modern Cotton Logo Bralette.
---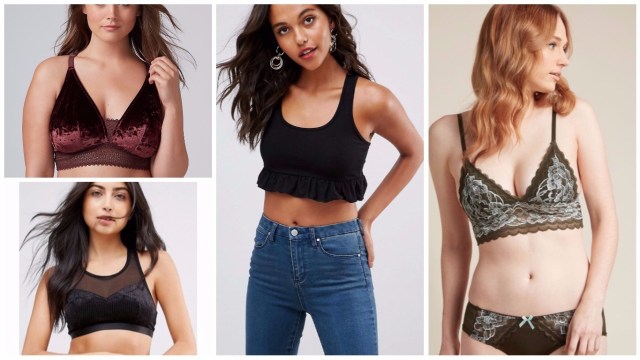 You Could Honestly Wear These as a Top
These bralettes are super stylish — so stylish some might even say, that you could wear them without a shirt. Look how great these look! Some great velvet options include the Crushed Velvet Bralette and the Pieces Velvet Bralette. Or if velvet's not your thing, I'd go with the Bralette with Ruffle Hem or the Serene Surroundings Lace Bralette. There are lots of options, and all of them are great!
---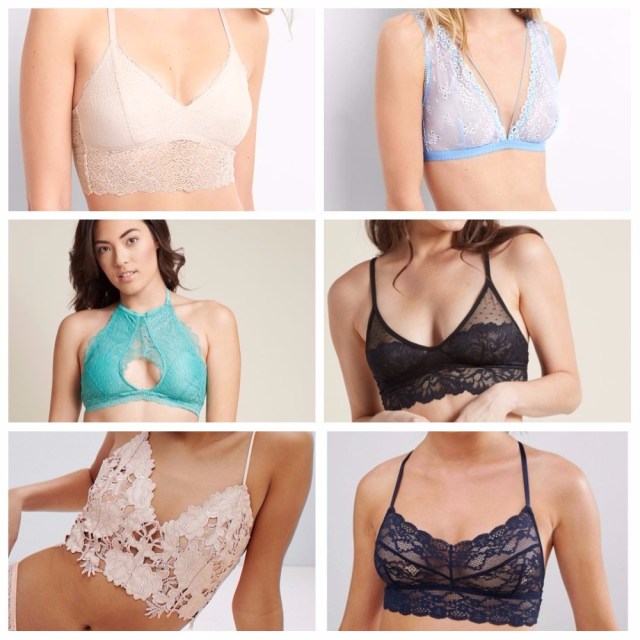 Femme As Fuck
I love bralettes like this because they're so cute and so sexy and so beautiful. Once I started buying them, I struggled to stop. I just want all the cute and pretty underwear in the world. It makes me feel so great about my body! Some options I like include the Long Line Racerback Lace Bralette, Lace Plunge Bralette, Halter at Me Lace Bralette, Elegance Underneath Lace Bralette in Black, Ann Summer Wynne Bralette and the Monki Lace Cross Back Bralette.
---
Bralettes For Nerds
The only thing I like more than bralettes are nerds. For your comic book nerds, there's the Captain America High Neck Bralette and the Spider-Man High Neck Bralette. Or, there's this cute Star Wars High Neck Bralette for your sci-fi nerds and this cute Chonies Ghostie Logo Cropped Bralette for Ghostbusters fans or just fans of spooky stuff.
---
Look How Sexy These Are
Like I said, I love how sexy bralettes can be. Just look at these bralettes! I want them all! I want my girlfriends to wear them all! Check out the Marina Delicate Lace Tie Bralette, the New Look Lace and Strapping Bralette, the Lipsy Zanna Lace Bralette, the Eyelash Lace Crop Bralette and last, but not least, the Effie Lace Halter Bralette.