Welcome to July 4th, mates!  It's American Independence Day!  A day so popular that not even Jeff Goldblum's billowing chest hair could put a damper on that good old yankee spirit. As a proud Australian and for all of you non-Americans, I've put together a fairly accurate guide of what you need to do and what  to expect on the most patriotic day of the year.
(This post has been brought to you in part by this post.)
---
1. (Peanut) Butter Your Muffin
I'm not even sure what PB & J really means, but I've heard through the grapevine (I.e. various American television shows) that this is the ultimate American snack. Just as Australians flock to a grilled cheese and Vegemite sandwich: If you wave this around hard enough, you will soon have a room filled with patriotic Americans. One might even say my PB & J brings all the girls to the yard, even.
Or, for the ultimate flavour (ed. note: flavor) experience, skip the bread all together and take the spread straight from the jar. This also works with cookie butter. (What is cookie butter? Who's to say for sure.)
---
2. American apparel but not like the morally questionable clothing company
The first time I went to Disneyland, I was so in awe of everything that I nearly cried from excitement; but the first time I visited Target was more wonderful than even the prospect of having a picture with a sweaty man in a mouse suit. There were bright lights! It smelled like a sterile hospital! There was alcohol!
But more exciting than anything else, was the amount of American labeled regalia on offer: t-shirts, tank tops, hats, socks, bathers, flags. That shit was everywhere! Dressing from head to toe in blue, red and white should be as easy as apple pie.
---
3. Get slapped by a paddle
I've heard everything is Beta in a frat. (ed note: wow) We don't get the typical college experience at home; that is, we have a severe lack of fraternity parties, plastic red cups, beer pong or anything else that was included in the American Pie trilogy (which we all know is an authentic study on the pubescent teens of the United States of America).
My only natural conclusion from films like Pitch Perfect, Road Trip, Clueless and High School Musical is that the pinnacle of life is joining a fraternity. Who doesn't want mysterious initiation rituals and outrageous parties?!
---
4. Light shit on fire (safely)
Johnny Cash wrote a song about his burning ring of fire (which I'm sure warranted medical attention, rather than anything else). The point is, America love their flames. And loud noises. If it goes BANG, then you're onto a winner.
So invite all your queer friends and that girl you have a crush on over to your house and start collecting fireworks, firecrackers, sparklers and matches; empty out the washing machine and use the drum to make a bonfire so you can feel the burn baby burn. I bet you could even get that girl to cuddle with you.
---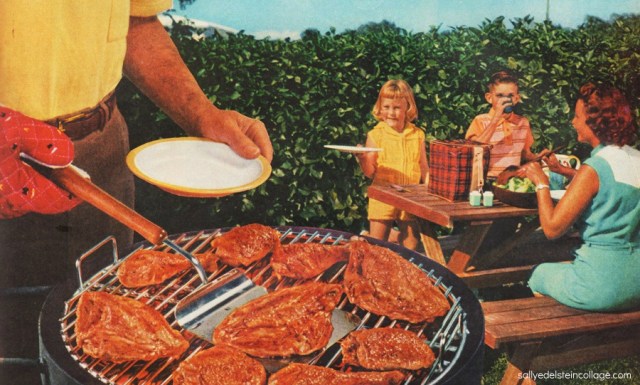 5. Throw a shrimp on the barbie
I was talking to a friend, when I mentioned I was a vegetarian. I'm being honest when I say that her first response was "Well, we even throw bell peppers on — so you'll be okay!"
In addition to my chargrilled vegetables, there should be multitude of meat at your homo-patriotic celebration. Unless you're a vegetarian, in which case you may want to practice saying, "I'll be fine with my Tofurkey, thanks" aloud to yourself in the mirror for a while.
---
6. Read Autostraddle posts about America
We write about America a lot because we've had a lot of American writers and contributors over the years, including the entire editorial team and also most of our writers. Go read these and feel the American rushing over you:
---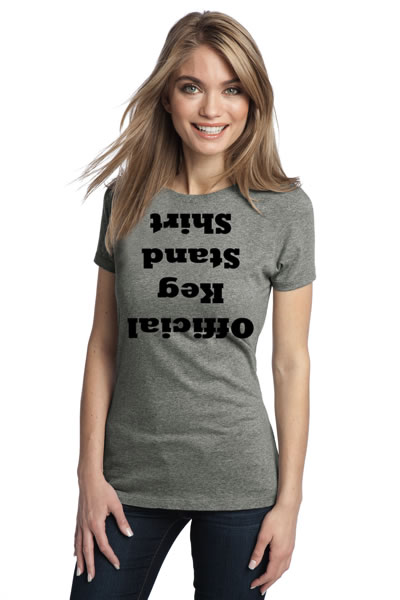 7. Do a keg stand with a hot girl
Keg stands. Merica is all about the keg stands, as I understand it. I don't understand how they work in conjunction with gravity, but if Elphaba can defy it, then so can you, brave beer queers.
In addition to shoving one up Newton's, you will need to consume copious amounts of alcohol before, during and after the actual standing of the keg. Preferably tequila. Or whiskey.
---
8. July 5th hangover brunch
Denny's.
---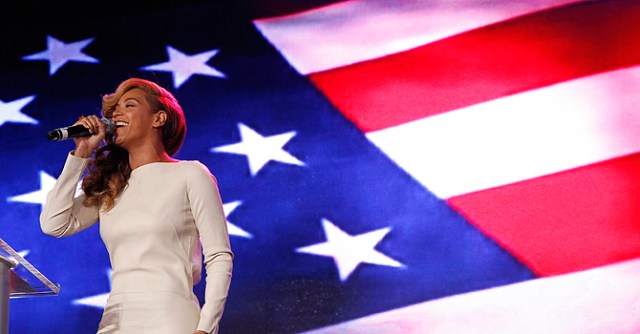 9. Listen to some American music
You are so lucky that my pal Intern Grace (a real, live American!) and I have put together a fabulous playlist for you, chock-full of classic American feelings.
Hotel California
– The Eagles
We Didn't Start The Fire
– Billy Joel
The Way You Make Me Feel
– Michael Jackson
Closer To Fine
– Indigo Girls
America
– Simon and Garfunkel
I Want It That Way
– Backstreet Boys
Scream & Shout
– Will.I.Am and Britney Spears
Not Ready To Make Nice
– Dixie Chicks
Little Red Corvette
– Prince
Heartless
– Kanye
Run the World (Girls)
– Beyonce
American Girl
– Bonnie McKee
TKO
– Le Tigre
Respect
– Aretha Franklin
Are You That Somebody
– Aaliyah
Party In The U.S.A.
– Miley Cyrus
I Wanna Dance With Somebody
– Whitney Houston
9 to 5
– Dolly Parton
Tightrope (Feat. Big Boi)
– Janelle Monae
Double Dutch Bus
– Raven
Boyfriend
– Ashlee Simpson
Surfin' U.S.A.
– The Beach Boys
Born In The U.S.A.
– Bruce Springsteen
Oklahoma
– Gordon MacRae & Ensemble
Over It
– Anneliese van der Pol
La La Land
– Demi Lovato
---
10. Lick an American's face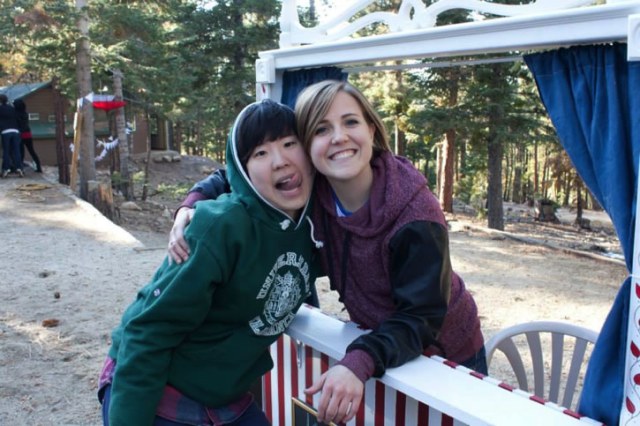 As if you need an excuse.
---
BONUS 11. Have s'more
I've had s'mores exactly twice in my life, but I dream about those days on an almost weekly basis. Growing up, the ultimate American accomplishment was to taste a s'more; needless to say, it was difficult when you didn't really know what a graham cracker was. Now that the myth of the cracker has lifted, I can safely say that I'm well and truly a half toasted yank. This is likely the most important item on this list.
---
All right, patriotic queerdos, let's talk it out! What else should us non-Americans be doing to celebrate Independence Day? I hope it involves pretending I can only legally get married in 40% of my country!