Presented by MOTRIN®, written by Autostraddle, in the spirit of celebrating unstoppable women everywhere.

Sometimes it's hard to get out of bed, right? And other times it's hard to push through that last mile, or take that personal or professional risk, or stay up to finish that project. You need an extra push to get you over that difficulty-bump. Maybe it's coffee, or a personal mantra. Or maybe it's reading the stories of ten incredible women who have overcome everything from racism to gravity to frostbite in order to push us all forward. If that second one sounds good, we've got your dose right here.
---
1. Beatrice "Tilly" Shilling (1909 – 1990)
Unstopped By: Sexism; massive mechanical failure
Shilling was born in early 20th century Britain — not the most encouraging environment for professionally aspirational women. But by the time she was fifteen, she'd fallen in love with her motorcycle and decided that, damn the torpedoes, her fate lay in engineering. She worked her way up to the Royal Aircraft Establishment, juggling her job with a serious motorcycle racing hobby (she lapped the famous Brooklands circuit at over 100 miles per hour, and legend has it she wouldn't let her future husband propose to her until he had, too). A little while into World War II, it became clear that there was a pretty serious problem with Royal Air Force planes — a defect in the carburettor caused the plane's entire engine to shut down during certain maneuvers. Shilling, who was working for the Royal Aircraft Establishment, invented a simple, ingenious fix for this, and went on a jet-fixing tour all around Britain. She was described by a colleague as "a flaming pathfinder of women's lib," which sounds about right.
Representative Quotation: *vrooooooooooooom*
---
2. Dorothy Custer (born 1911)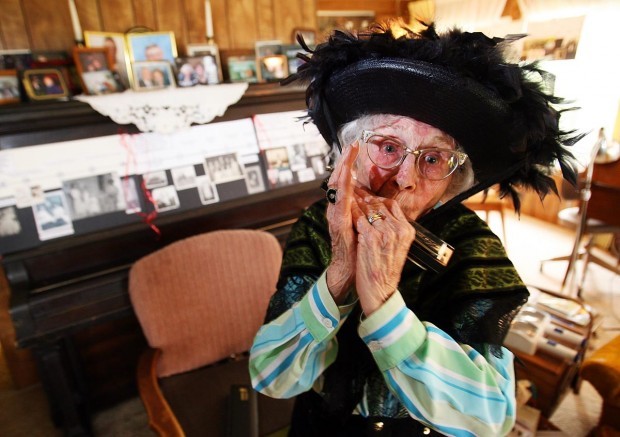 Unstopped By: Age; heights
Life has given Dorothy Custer 102 years so far, and she's spent most of them checking things off her life list that I hadn't even thought to put on mine. Ride a horse 5 ½ miles to school every day? Check. Stand-up comedy tour at age 100? Also check. Play harmonica for Jay Leno on his birthday? Checkeroo. She recently spent her 102nd birthday BASE jumping 500 feet into the Snake River Canyon, after she spent her 101st ziplining down same. Stay tuned next year when she plans to levitate over it unencumbered.
Representative Quotation: "I can't see any reason why not, I'll either make it or I won't."
---
3. Dolores Huerta (born 1930)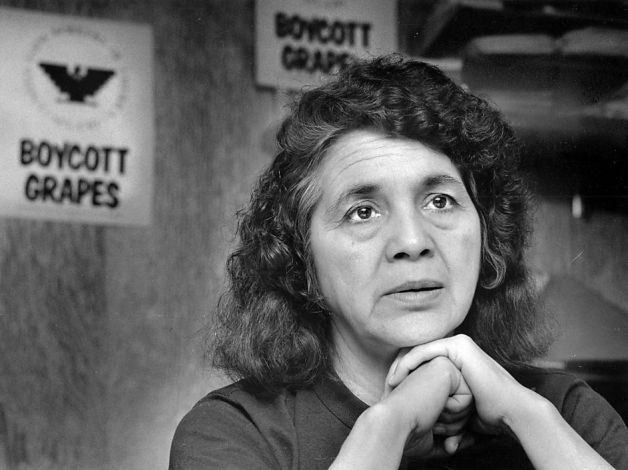 Unstopped by: Unfair labor practices; arrest
Huerta left her job as an elementary school teacher in California when she realized that the children she was teaching were too hungry to properly learn. Inspired to tackle the problem from the bottom up, she went on to become an organizer, boycott leader, and lobbyist. She eventually co-found the National Farm Worker's Association with Cesar Chavez. She has been arrested 22 times, and was once attacked severely by the San Francisco Police, which sparked a movement against violent crowd control policies. She's still extremely politically active today.
Representative Quotation: "Walk the street with us into history. Get off the sidewalk."
---
4. Wilma Rudolph (1940-1994)
Unstopped by: Polio, lactic acid, finish line tape
When Wilma Rudolph was a kid, she suffered from polio-related paralysis, scarlet fever, and the particular difficulties that come with being the 20th of 22 children. By the time she was 21, she had won three Olympic gold medals in track and was being called "the fastest woman in history." Her homecoming parade afterwards was the first integrated municipal event in the history of Clarksville, Tennessee, just as she had requested.
Representative Quotation: "Believe me, the reward is not so great without the struggle."
---
5. Wangari Maathai (1940-2011)
Unstopped by: Governmental assassination threats; eviction; arrest; basically everything
Maathai basically walked through life racking up firsts — she was the first woman in East or Central Africa to earn a doctorate degree, the first female departmental chair in Nairobi, and, eventually, the first African woman to ever win a Nobel Peace Prize. Maathai became devoted to intersections between economic development, women's rights, and environmentalism, and started the Green Belt Movement, which has planted over 51 million native trees all across East Africa. This despite assassination threats from the Kenyan government, arrest, and various land grabs. Her efforts were recognized with the Nobel Peace Prize in 2004, making her the first African woman to ever receive the award.
Representative quotation: "Until you dig a hole, you plant a tree, you water it and make it survive, you haven't done a thing. You are just talking."
---
6. Ann Bancroft (born 1955)
Unstopped by: Cold; fatigue; probably polar bears
After successfully graduating from high school despite severe dyslexia, Ann Bancroft became a teacher in order to help students like her succeed. After she found a second career as a professional explorer — she was the first woman to ever travel across the ice to the North Pole — she became something of an explorer-teacher, leading teams of women on expeditions all over the world. In the process, she became the first woman to cross both polar ice caps AND to ski across Greenland. For her next project, Bancroft and her partner in crime Liv Arnesen will lead six women from six continents on a 60-day expedition down the Ganges to raise awareness about water conservation. And as if that weren't enough, she's an LGBT activist! Take a chill pill, there, heart.
Representative Quotation: "I get stubborn and dig in when people tell me I can't do something and I think I can."
---
7. Mae Jemison (born 1956)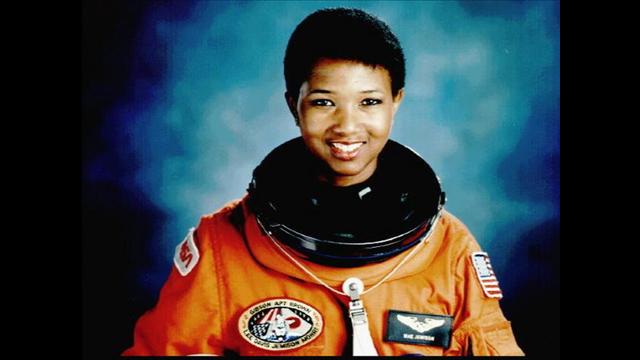 Unstopped by: Racism; sexism; gravitational pull of Earth
When Mae Jemison was a kid, she figured it was only a matter of time before people were commuting to and from outer space as frequently as her parents commuted to work. Still, she wasn't willing to wait — she turned her fascination with and dedication to science into an admission to Stanford when she was only 16. A young black female engineering major, she chopped through institutional barriers and double standards until she ended up at Cornell Medical School, in the Peace Corps, and finally at NASA, where commuting to work and commuting to space actually ARE the same thing. When she blasted off in the Endeavour, she was the first black woman to ever go into space. She eventually came back down, and now works as a professor and entrepreneur.
Representative quotation: "When I grew up in the 1960s the only American astronauts were men. Looking out the window of that space shuttle, I thought if that little girl growing up in Chicago could see her older self now, she would have a huge grin on her face."
---
8. Jin Xing (born 1967)
Unstopped by: Transphobia; injury
Jin Xing is a trans woman from the People's Republic of China. After joining the military and working her way up to the rank of colonel, she left to pursue her true passion — dance. When complications from gender affirmation surgery left her temporarily paralyzed — doctors said she'd walk with a limp forever — she screwed her courage to the sticking place and was back onstage within three months. Since then, she's become a star of stage and screen, a talkshow host, a notoriously tell-it-like-it-is TV guest judge, and a mother of three.
Representative quotation: "I hate whining. If you want to do it, do it. If you're doing it and complaining – what a pathetic life."
---
9. Haifaa al-Mansour (born 1974)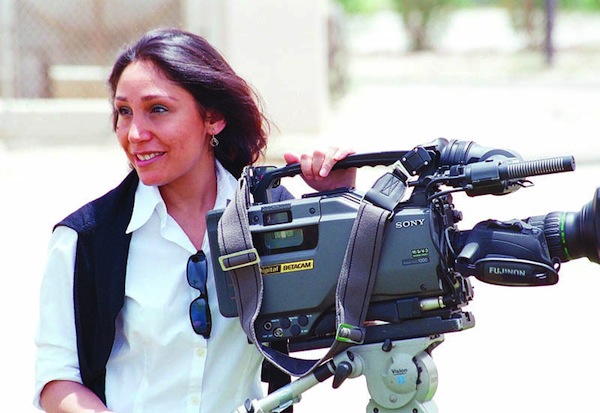 Unstopped by: Cultural restrictions; walkie-talkie static
Haifaa al-Mansour is Saudi Arabia's first female filmmaker, and the first person to shoot a full-length feature in the country. Despite restrictions on women working in public — e.g. men can't talk to women in some places, so she directed her male actors via walkie-talkie from the back of a van — she completed her first feature-length film, Wadjda, in 2010. It's the story of a girl who also bucks taboos in order to buy a bicycle. She based the character on her niece, "a hustler with a great sense of humor," in hopes that it would encourage girls like her to embrace their potential.
Representative quotation: "Change doesn't happen with one big thing; it happens with a lot of steady work… you have to work hard every day on it, and have to push every day."
---
10. Antonia Ayres-Brown (born 1997)
Unstopped by: youth, fast food corporations
When I was 11 years old, I made my mom ask for "boy toys" at my favorite fast food restaurant, and then ducked down in my seat to hide from the imaginary McPolice, who I imagined would come after me as soon as they were finished dealing with the Hamburglar. When Antonia Ayres-Brown was 11 years old, she decided that fast food restaurants were the problem, not her, and set out to challenge Happy Meal gender essentialism on behalf of unboxable kids everywhere. Despite continual dismissal from customer satisfaction reps, the Connecticut Commission on Human Rights and Opportunities, and various other haters, she's kept up the good fight for years. And late last year, she finally heard back from the Chief Diversity Officer of her favorite fast food restaurant, who has promised to "reexamine the company's internal policies." YES, I DO WANT FRIES WITH THAT.
Representative quotation: "This response was unsatisfying, so I began visiting more than a dozen local McDonald's locations with my father to collect data."
---
Are you jazzed up? I'm jazzed up!
Let's get out there and not let anything stop us!