We're celebrating Autostraddle's Fifth Birthday all month long by publishing a bunch of Top Fives. This is one of them!
---
The story generally begins with two loverdoodles who were probably great friends, teammates, roommates, or co-workers. You think that it'll be so beautiful and sweet when you and said roomie-lover-friend-teammate-co-worker are not only dating but able to see each other all the time; after all it's that kind of thinking that conceptually brought about the lesbian "urge to merge". Perhaps the relationship is beautiful and your lives become so entwined that you two finish each other's sentences. And then you break up and it's a shit show. So now what? How do you un-merge from this person who was your life? How do you deal when you keep seeing their face and you have a mini-heart attack every time? Here are five ways to avoid your ex when escaping them seems impossible.
---
1. Keep it classy in the classroom
You and your ex were totally into the same things, right? You read bell hooks novels together cuddled in bed, or talked queer theory during long walks through the park. You maybe even took the same classes. Shit. You don't want to compromise your studies just because your ex is in the room and they no longer wear the bracelet you made for them and that they swore they'd never take off until they died but they totally took it off. If you have to be in a class with your ex, sit somewhere in relation to your ex where you will not be able to see them — not even peripherally. Sometimes that means sitting all the way in the front of the room, underneath your professor's lecture spittle but you'll focus more in class and it'll be harder to notice every little thing your ex does that reminds you of how much you know or no longer know them.
---
2. Get ready for chance encounters
Who likes to be caught off-guard like a deer in headlights just because your ex is within a five mile radius of you. It's really inconvenient when you see your ex and the word-vomit gushes out of your mouth and suddenly you're asking your ex strangely intimate questions like, "Do you still floss before you brush your teeth?" Instead, prepare a standard set of neutral questions or conversation starters. "What classes are you taking this semester (other than the three we have together)?" "Did you see the Phoenix Mercury game last night? Brittney Griner is so cool." Maybe ask about mutual friends — not their grandmother — to show that you're interested in their life but not completely invested.
---
3. Keep your friends close
A really good friend shared with me one of her best tricks to share a social space with your ex. Say you want to go to a poetry slam but your ex is definitely going to attend. You could just skip, but at that point you're just stifling your own desires to avoid feeling awkward or uncomfortable. If you need to stay home, that is always an option; but, if you want to go out, do so with company. Always have a posse. Bring at least two people if you're going to a social event where your ex will probably show up. If you bring at least two people, as opposed to just one, you have back-up support if one friend gets distracted, needs to leave, or is friends with your ex. Lez be real, you and your ex probably shared friends too.
---
4. Run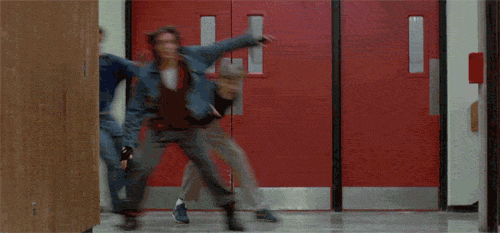 If you don't have a posse, you can do what my ex did the last time we had to socialize together: run away. Many people have a fight or flight instinct, and sometimes you just need to fly up out of a situation, even if that means running from room to room at a party you and your ex are both attending. Putting space between you and that other person might make the both of you feel more comfortable and avoid any conflicts or drama if the two of you cannot be civil. Sure, that tactic screams "My fucking ex is in the next room and I don't want to deal with it" but hey! You do you, boo.
---
5. Explore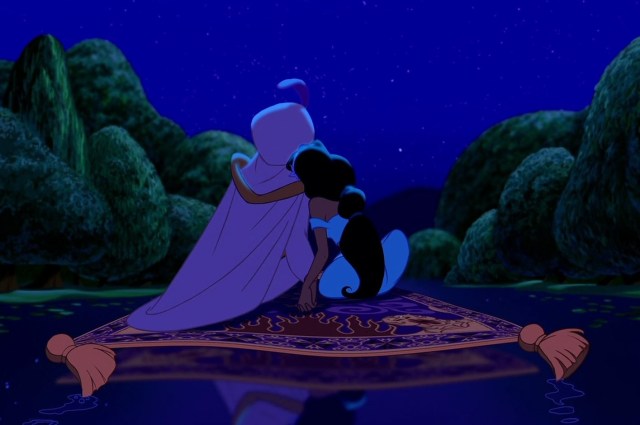 Get a life! Seriously though, get a life that does not revolve around your ex anymore. Find new places to be and new people to meet. If you and your ex used to hang out at Starbucks all the time to "study," try finding a new café. Perhaps you'll discover that the hole in the wall place down the street actually serves better chai. If you and your ex are tight with the theatre kids, maybe you get to know the athletes. This technique was one of the hardest for me to embrace because it meant getting out of my comfort zone. However, finding new places, people, and social situations can free you from the loneliness you might feel when your ex is no longer the person you can turn to to make things better. You are more than your former relationship(s), and there is nothing wrong with stepping out of your comfort zone. Discovering new interests, creating new habits, and enjoying new activities can be an enriching process.
Do you have other techniques or tricks to avoid your ex or exes? Let me know in the comments!
---
Header Image by Rory Midhani