We're celebrating Autostraddle's Fifth Birthday all month long by publishing a bunch of Top Fives. This is one of them!
---
I get a lot of shit for not liking beer, which doesn't make sense to me because cider exists in the world and we should all drink that instead. If you drink cider and expect it to be like beer, YOU ARE MISSING THE POINT. Disagree all you want but I get to have my opinion and much like all of my opinions, I consider it to be superior to everyone else's. I'm an everyone-elseist. That's like a racist but towards everyone but myself. I just made it up and it's not true but I enjoyed saying it anyway.
Now this list could be a bunch of obscure ciders that are hard to find or expensive or weird flavors like molasses but I don't drink those. I mostly drink the ciders they sell at Ralph's and BevMo so if you're expecting me to talk really pretentiously about cider, you're in the wrong place. Unless that's what the comments section turns into, then I guess you're in the right place.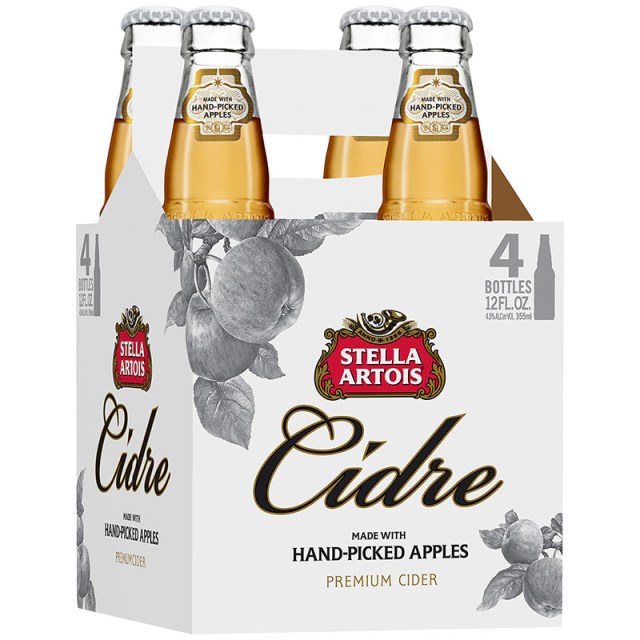 5. Stella Cidre
It's spelled cidre so you know it's classy as fuck like when people spell it theatre. I never would have tried it if it weren't for Carmen because it's more expensive than most ciders. It's good though. It's probably the driest cider I like but I don't fully understand the term dry so I could be wrong. I'm extremely qualified to write this list!
---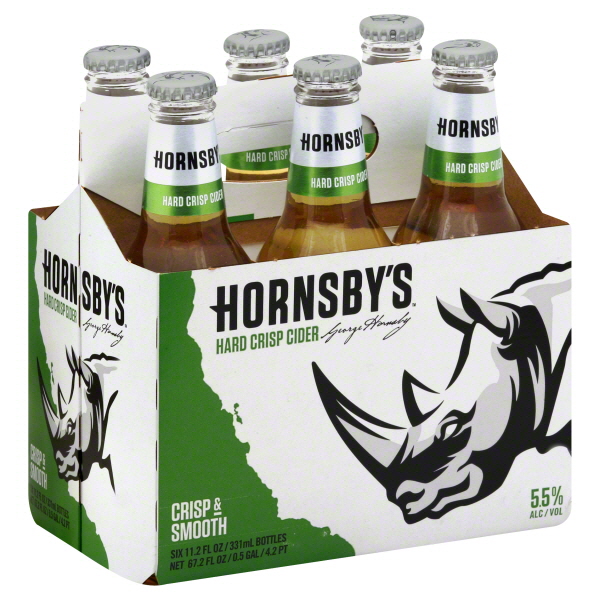 4. Hornsby's Crisp
Hornsyby's is simple and straightforward. To me, it's a classic and probably how I would introduce any skeptic to the joy that is cider. Hornsby's advertising is always talking about how it's for "young adults" which is funny because people always call me a baby for drinking cider anyway, I don't think they need to young it up.
---
3. Strongbow
Strongbow reminds me of my college rugby team because they were obsessed with it. I didn't drink until after college so I missed out on enjoying it with them but they were right–it's stupid delicious. I don't know whether it's being associated with a bunch of queer women that like to throw each other around or the design of the cans and bottles but drinking Strongbow always makes you look like a badass.
---
2. Woodchuck Granny Smith
It's like drinking a Granny Smith apple. Who doesn't want that? The perfect balance of bite and sweetness. I feel like this could be the exact copy on their website but I'm not going to check because then I'll feel corny if I'm right.
---
1. Wyder's Peach Cider
I BET YOU DIDN'T EVEN KNOW WYDER'S MADE PEACH CIDER. That's because the shit is nowhere to be found. They don't even list it on their website. I've had it once and it was probably top five moments of my life if I'd only been alive that one week it happened. I see Pear Wyder's everywhere but for whatever reason this janky liquor store in the same lot as some BYOB restaurant I went to was selling peach as singles. I don't even think that's legal. If you come across Peach Wyder's in your life, buy all of them and bring them to Camp and we'll get married on the mountain. Maybe that liquor store was making and packing their own peach cider. Maybe it was all just a fever dream. There's no real way to know. All I know it it's the best cider in the world.