As a child, I was prohibited from consuming most of the chemicals used to create popular children's snacks and instead was fortified with a well-rounded diet of things like vegetables and fruit. Furthermore, my sage mother was aware that all the extra packaging on grocery foods was killing the environment and therefore we created our own single-servings at home rather than buying them that way in the supermarket.
As a result, I came to toddler-targeted foods later in life, and was often unaware that these foods were actually created with school lunchboxes in mind. Luckily all my sophisticated friends are around to point out that I eat like a 12-year-old, which I think is very ageist.

Top Seven Foods That I Think Are Actually For Toddlers
+
7. Applesauce Crushers (Trader Joe's)
After a long period of active resistence, we entered a Trader Joe's phase, primarily attracted by the fact that Bulleit is cheaper there than anywhere else in the city. Also: Applesauce Pouches! Putting an applesauce jar and Bulleit into my backpack and biking home scares me. This solves all those problems, with cartoons.

6. Earth's Best Organic Letter-of-the-Day Cookies
They're basically endorsed by The President of Cookies.


5. Annie's Mac & Cheese Single Servings
It's all the ease of Easy-Mac, but with the words "totally natural" "homegrown" and "no artificial anything!" written on the box. A more authentic taste.


4. Peanut Butter Crackers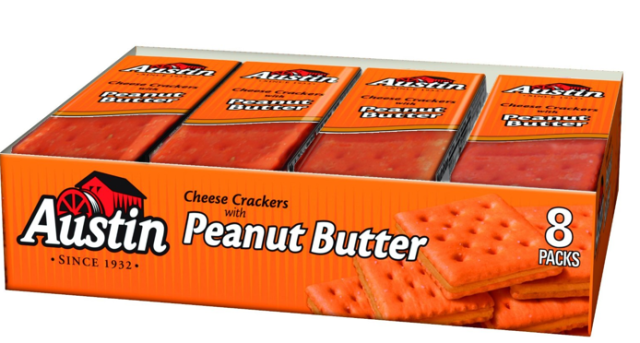 This one time in the summer of 2007, I was working on a script for a teevee show with my new friend DJ Carlytron when she extracted an 8-pack of peanut butter crackers from her bag and I was like, "Oh my god, I thought I was the only person over 12 who ate those" and she was like, "I eat these all the time." Then I knew we'd be friends forever!
No but really, generally if you're gonna snack on carbs, it's good to pair it with a protein. Empty carbs leave me feeling empty inside, like a shell of myself. Thus, when forced by the slings and arrows of everyday life to grab a processed snack at a gas station or drug store, these are a logical selection. Or really any time.
The orange ones taste best but the traditional kind are better if you're in public and paranoid about getting orange stuff in your teeth. The Ritz crackers are more buttery and delicious than either of the Austin snacks.


3. Milk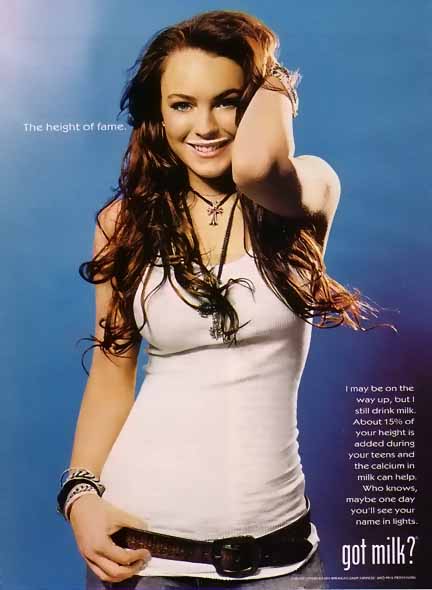 The association between drinking milk (as opposed to putting it in your coffee/cereal/pancake batter) and being under the age of 13 is baffling to me, because milk is delicious. You know what else is delicious? Chocolate milk. I like an ice cube in my milk.

2. Go-Gurt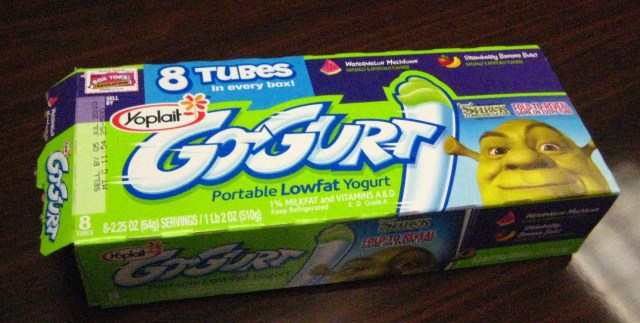 It's yogurt, but in a tube!! I've been eating these suckers since the day they got invented.

1. String Cheese
Have you ever wanted a grilled cheese sandwich or an omelette but been out of cheese and tried to use string cheese instead? I haven't, I'm just wondering out of curiosity. Anyhow, you already know how much I love cheese.
Do you enjoy any foods endorsed by SpongeBob Sparepants? Please share!