Welcome to the time of the year where every music writer everywhere declares a ten or more albums to be THE BEST IN THE WHOLE WORLD, like a million times better than all those other new albums you've been listening to under the misguided impression that they are amazing.
According to other websites' 'Best Of' lists, I didn't listen to many good albums this year. (Apparently Green Day's Uno wasn't a critic favorite, what a shock). Therefore I felt unqualified to compile a 'Best Of' list of my own. So here are ten albums that I predict would have made it on to Autostraddle's own "Best Of' list, had I actually heard them. I did not.
good kid, m.A.A.d city
Kendrick Lamar
When Kendrick Lamar's name first started popping up everywhere on the internet, I asked my friend, "who is this Lamar person?" and he replied, "Oh, he's one of the guys from Nickelback". Due to my trusting nature, I didn't bother confirming this via independent research. I know.
So! With the belief that Kendrick Lamar was one of the people responsible for this musical travesty and others, I spent most of 2012 avoiding reading about or listening to anything with his name on it. It wasn't until earlier this month — when good kid, m.A.A.d city topped every 'Best Of 2012′ album list — that I realised Kendrick Lamar is actually a hip hop artist and I am actually an idiot. What if he really was in Nickelback though.
Which Side Are You On?
Ani DiFranco
Ani's Which Side Are You On? dropped in the same month that I made a New Year's resolution to start writing the lesbian romance novel that I've been half-joking about writing forever. Rather than share in Autostraddle's excitement over Ani's sweet new sounds, I spent January holed up in my room trying to decide which super butch name I'd give the tall, dark and dashing stage-hand who falls in love with the deeply-closeted Broadway superstar. How does everyone feel about 'Harley'?
Coexist
the xx
Coexist was released during a time that I had been sequestered to a Taiwanese monastery. There was no internet or music players, just a straw mat to sleep on and days and days of reflection time which an the xx album would've been the perfect soundtrack for. I fully intended to buy Coexist in the hot second of internet connectivity I experienced between Taiwan and A-Camp, but then I downloaded P!nk's new album instead. You probably already know this but, it was the wrong call.
Tame Impala
The only time I ever hear Tame Impala's name is when music critics declare that they've written the best album of the year, which is strange; I don't recall anyone ever saying to me, "I'm seeing Tame Impala tonight!" or "I just bought the new Tame Impala record, it's rad!". Maybe I just don't personally know any Tame Impala fans or maybe only music journalists buy their records, I don't know.
Unlike Lonerism, I did actually buy the last Tame Impala album that reached the top of every 'Best Of' list, Innerspeaker (2010), but it's sitting in my CD cabinet still in its original shrink wrap. For an unknown reason my brain has decided that I'm not going to be a person who gives Tame Impala and their critically acclaimed psychedelic rock a chance.
Sun
Cat Power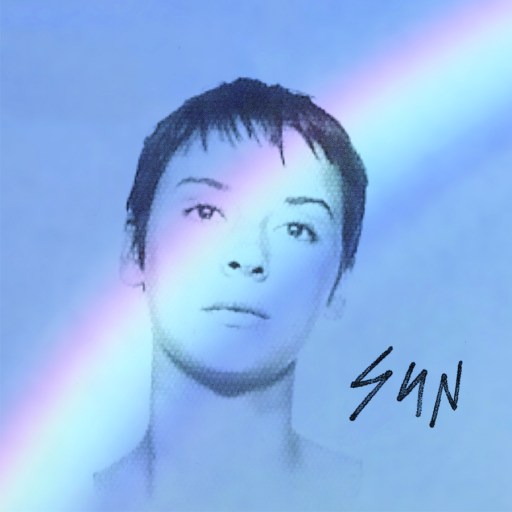 Earlier this year I talked a really big game about how the new Cat Power album was going to be totally amazing and probably also life-changing. Then another totally amazing life-changing forthcoming release must have caught my attention because Sun was eventually released and I forgot to buy it. I vaguely recall streaming it once but if I can't really remember then it doesn't really count.
Theatre Is Evil
Amanda Palmer & The Grand Theft Orchestra
I was really excited about listening to Amanda Palmer's new album, Theatre Is Evil, 'til I discovered that she wasn't paying her guest musicians despite having recently raised $1.2 million via Kickstarter. $1.2 million! That's a significant recording budget. When you add merchandise and ticket profits on top, finding a spare $35K in the budget to pay tour musicians doesn't seem impossible. Having those funds available and choosing not to use it to pay musicians is, in my opinion, a dick move, and I never imagined that Palmer would've pulled it. Although she eventually started paying people, I'm still unsettled by the whole thing and need more time.
Blunderbuss
Jack White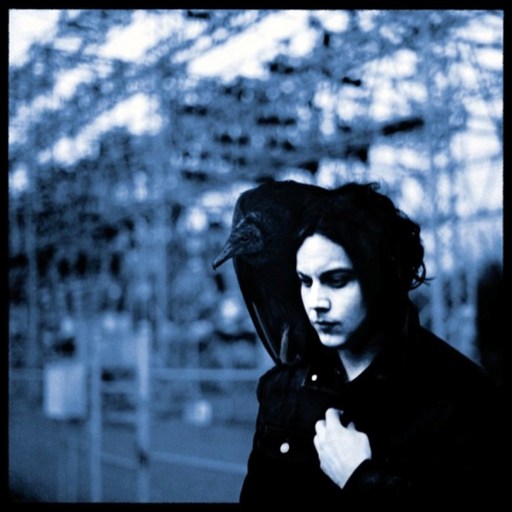 As a rule, Jack White can do no wrong. Unless we're discussing that song he did with Insane Clown Posse about ass licking, which was not for everyone. I've heard many of the Blunderbuss tracks and they're all amazing and so it's no stretch to assume the entire album is amazing. I have no idea why I don't own it.
The Temper Trap
The Temper Trap
I wasn't even aware that the Temper Trap had a new album out until last month when they won some things at the ARIA Awards, which are Australia's version of the Grammy's but with one-hundredth of the budget and entertainment value. If you're an empathetic blusher like me then it's pretty much like watching people get pranked  – awkward and embarrassing, but for four hours straight. For some reason Nicki Minaj and Taylor Swift were on the guest list; one made a polite attempt at paying compliments to Australia's music talent and the other didn't even pretend to care. I'll let you mull over which was which. Anyway, The Temper Trap apparently released The Temper Trap this year but it doesn't have "Sweet Disposition" on it and so I'm not really sure I want to listen.
Channel Orange
Frank Ocean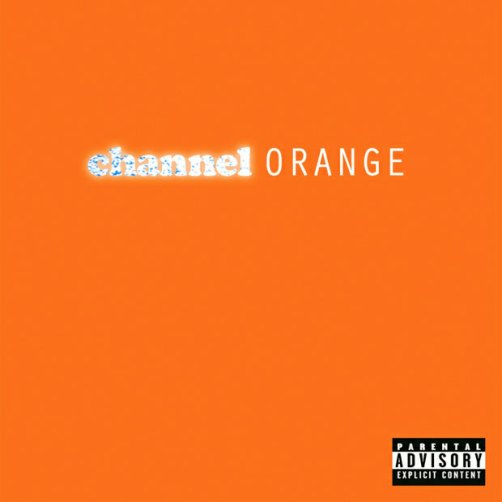 When Channel Orange was released, Carmen wrote this really amazing review for Autostraddle and therefore the album plummeted down the list of things that I needed to hear immediately for music editorial purposes. I've heard and loved a handful of the tracks ("Bad Religion" is my favorite) but I'm fairly embarrassed that it's December and I still haven't heard this whole record. I'd download it right now to save face except I don't want my relationship with Frank Ocean to be built on a lie.
The Heist
Macklemore and Ryan Lewis
I can't go a day without seeing an Autostraddle reader posting something about Macklemore on Facebook. You think that'd be motivation to listen the The Heist immediately, but the truth is that y'all seem to love Macklemore so hard that I'm actually a little scared. What if I don't like the album? Will you still read my writing? Will you de-friend me? Maybe it's better that we never know, you know?
---
Which albums did you fall in love this year?