Welcome to the eighth "This Business of Art / Media / Web Fix," in which I share with you things I read that I loved relating to the work I do here — online media, business, entrepreneurship, women in tech, start-ups, journalism, publishing, management, queer visibility, and so forth. You can expect this sucker to drop every-other Wednesday.
---
This Business of Online Media
+ Scratch Magazine is folding. It was profitable, but 1,000 subscribers simply isn't enough to run a magazine that pays its writers what writers should be paid, even when it's a magazine that's mostly about how one goes about getting paid. It was really good, y'all! Scratch Magazine published about 40 articles per year (FYI, we have 1,300 A+ members and publish about 1,000 articles a year — so uh, if you're not an A+ member, I really recommend you consider it!) From co-founder Manjula Martin's interview with the Niemen Lab:
OWEN: What was weird/surprising/cool about being a writer-turned-publisher? Did it affect the way you thought about how writers should be paid, for instance?
MARTIN: Well, it certainly affected the way I thought about how editors should be paid! In that I think this is something most writers tend to forget when we feel like our work is not being valued appropriately: At small publications and literary journals, editors are often just as underpaid and overworked as writers. (And at larger publications, most editors are not in control of how much money they're budgeted for freelance work.) I don't think that's an excuse not to pay writers more — I just think it's important for everyone to really look at and understand the range of financial ecosystems within our industry.
And running my own magazine has helped me become better at pitching. I still hate it, but I'm better at it.
From the Farewell Letter:
So the answer to the question of whether a small, independent, ad-free online publication can make enough money from subscriptions to grow and stay good and allow its editors to get enough sleep and keep making their own work is…well, maybe, I guess, but…not really?
The Billfold also did an interview with Scratch's co-founder:
On the business side, it takes time and resources to do things like find a new platform or relaunch a website or offer more services or get investors, and I just haven't had them. I'm not entirely convinced that would earn me enough money to pay people and to pay myself.

And nobody's figured out how to make money on a digital publication. The people who have figured it out are running ads, which is basically the same model as print was.
They talk about the concept of 1,000 True Fans, which argues that "A creator, such as an artist, musician, photographer, craftsperson, performer, animator, designer, videomaker, or author – in other words, anyone producing works of art – needs to acquire only 1,000 True Fans to make a living." The theory also suggests that when you are increasing the size of your operation to include more than one person, you'll need proportionately more fans. According to this calculator, we need 7,000 true fans. So.
The author of 1,000 True Fans reported on feedback to his theory as well, which is full of excellent insights from various creatives about the magic numbers that have worked for them.
+ Neiman Lab has an extensive feature on "The Cult of Vice." Vice is moving a bulk of their new programming to cable, expanding video offerings in general and attempting to deliver more hard news. Also, Vice has "mastered the mass production of authenticity for profit" and is a "boy's club."
"Vice is no longer the edgy digital outsider, but a slick global empire lubricated with millions in investment and ad dollars that, coupled with a brash attitude, make the company a ray of light among the decaying temples of legacy journalism."
+ Bloomberg's What Is Code Was A Massive Hit — Here's Why: "The conventional wisdom is that Internet users have the attention span of a goldfish — the shorter, the better. That's what makes the runaway success of Bloomberg Businessweek's "What Is Code?" — a 38,000-word opus on software engineering that took up an entire double issue of the magazine — all the more surprising."
+ The Los Angeles Times Embraces the Digital Divide: "'I've been keeping informal track and the LAT's biggest advertiser now is — the LAT,' a former senior editor told me recently. In a recent print paper, the editor observed, there were 42 pages and 27 house ads. 'that's stunning and unsustainable.'"
+ Trollbusters: "At a time when online harassment of women writers and publishers, especially black women, is rampant, Ferrier and the rest of the TrollBusters team just launched their new website. The site is already gaining recognition, with the concept winning one of the top prizes at the International Women's Media Foundation hackathon in January."
+ As podcasts get more and more popular, the "podcast freelance economy" takes shape.
+ The Verge is turning off comments for the summer because everybody is being an asshole.
+ What Scribd's growing pains mean for the future of digital content subscription models.
+ The Tech Press Moves Like Clockwork, Fitting Company Narratives Into a Predictable Arc.
+ The Los Angeles Times has hired a reporter to cover Black Twitter.
+ Longform Podcast talks to Jezebel founder Anna Holmes about everything!
---
This Business of Business
+ Why We Need To Talk More About Mental Illness in Tech and Business: "No matter how tough you thought Austen was, getting beat up in the press is hard on anyone. In particular, someone who is prone to depression, you start to get sucked into that. He started to believe that meant the company wasn't going to work."
+ If Start-Up funding is so plentiful, why are many women entrepreneurs still struggling? GOOD QUESTION.
+ Why a meaningful boost for those at the bottom requires help from the top.
+ I Think America Is Out Of Hand: over half of American workers feel burned out, and the typical American workweek is now 47 hours, not 40. What I wouldn't give for a 47 hour work-week, though…
+ For Cities, Big-Box Stores Are Becoming Even More of a Terrible Deal: "…thanks to a new method that big-box stores are using to game the tax system, Marquette Township owed a $755,828.71 tax refund to the home improvement chain Lowe's. Essential services like the library, the school district, and the fire department were on the hook to pay for it. The Peter White Public Library would now be closed on Sundays."
---
Businesswoman's Special: Advice on How To Work Better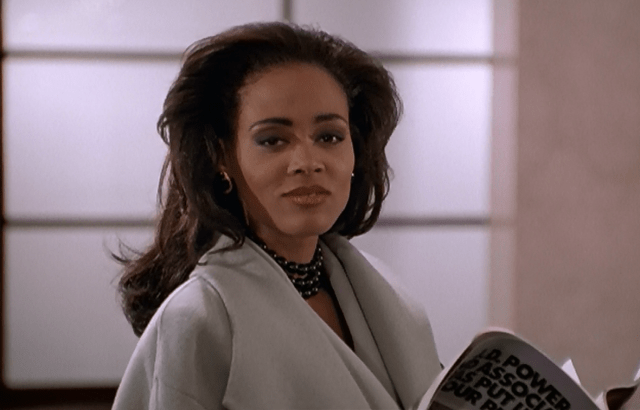 + As a Business Leader: What to Do When You Don't Know What To Do: "The decision to wait may be the best. Most of the time, problems have a way of working themselves out and waiting may bring additional information allowing you to make a better decision. I have found this is especially true for calendar conflicts and project deadlines."
+ How (and why) We Rebranded Our Company
+ 4 Barrier-Busting Founders Inspiring the Next Generation of Entrepreneurs
+ The Condensed Guide To Running Meetings
+ 11 Signs Someone is Lying To You
---
Some Things I Want You To Know About
+ Our very own Carmen Rios is looking for feminist bosses to feature in a story she's doing about feminist bosses! Are you a female boss with feminist leanings? Well, have I got news for you: you could fill out this form.
+ StartOut San Francisco is holding an event on July 15th specifically for queer women entrepreneurs! You should go.
+ Pitch-wise these days, we're mainly looking for personal essays and also content for A+ from established writers with followings.