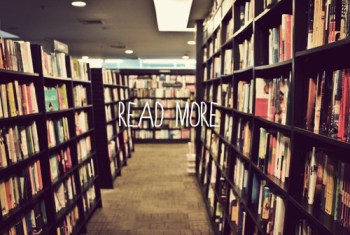 Hello! Welcome to 'Things I Read That I Love," a column I invented last week. It has been said that long form journalism is "making a comeback" and as more and more essays, feature articles and investigative reporting appears online, the more and more I enjoy being alive as a human on this earth.
So in this segment I share with you some of my favorite things that I've read recently. This week has a THEME and that theme is CRIME. Last week I offered to do a "Law & Order" edition of TIRTIL and you all voted "YES" on that, which means you promised not to think I was crazy for it.
I think it was maybe a year or two ago that I realized the stories I always flipped to first in New York Magazine or Rolling Stone were the stories that usually involved some kind of terrible violent crime. I don't really read crime reporting, but I find that any crime stories worth more than 2,000 words are usually ones that feature either some kind of ideological conclusion or a crime being solved. I guess I like a good mystery/detective story, even when it involves um, child abuse!
Rebecca Coriam: Lost At Sea (2011) – The Guardian UK – Rebecca was working on the Disney Wonder cruise ship when she vanished, becoming one of the 171 disappearances across all cruise lines since 2000 (Disney's first). Apparently when this happens, the cruise company tends to hinder any possible investigations, keeping everything on the downlow. UNTIL NOW.
The Lazarus File (2011) – The Atlantic – 23 years after 29-year-old Sherri Rasmussen's murder case was declared cold, new forensic evidence surfaced enabling the Los Angeles detectives to "finally assemble the pieces of the puzzle." All signs now pointed to "one of the most unlikeliest murder suspects in the city's history." [includes video, so it's better to read online rather than a 1st-gen kindle]
The Day Treva Throneberry Disappeared (2002) – Texas Monthly – A case from the eighties involving a girl who kept re-appearing in new towns, pretending to be someone else, and attended high school as an adult under the guise of being a teenager.
Non-Prophet – (2011) – Texas Monthly – A "ringside seat" to and the full story of the trial of rapist cult leader Warren Jeffs.
At Trail's End (2011) – GQ – In Cleveland, Texas, eighteen men have been arrested and charged with rape of one 11-year-old girl. This is that horrific story, which is also a story about poverty, racism, sexism and rural decay.
Robin Hood of the East Bay (2008) – San Francisco – This one hit close to home, actually, and I don't mean because I live in the East Bay, but because I also knew someone sort of like Carol Huang and a lot of the people affected by Carol said things I've said/heard, too, about our person  — "Carol Huang's arrest in 2003 knocked the wind out of one of the East Bay's most intriguing subcultures. For 10 years, the commu­nity of aesthetes, artists, craftspeople, and their patrons at places like Oliveto, Chez Panisse, and Tail of the Yak had been in Huang's thrall. She was a local legend: seemingly self-effacing and yet as flamboyantly generous a person as anyone had ever met. But it had all come crashing down."
Sex & Scandal at Duke (2006) – Rolling Stone – College culture, frat culture, rape culture –> "On A night in late April, barely a month after the rape allegations that have rocked the campus of Duke University, the brothers of Delta Tau Delta, one of the school's top fraternities, are having a party at Shooters…"
The Lost Boys (2011) –  The Texas Monthly – A thing I think about a lot is Stockholm Syndrome, or how easily a person can be brainwashed by another person or people. I think about this mostly as it relates to politics and hate groups and reality TV shows, but this story made me think about that too. How did "the most prolific serial killer the county had ever seen," back in the 1970s, not only kill 27 young males while living quietly amongst his victims' families, but lure two teenage boys into being his accomplices?
Murder by Text (2011) – Vanity Fair – Kim Proctor was 16 when she was brutally raped and murdered by two really fantastically deranged sicko teenagers. This article "reports on the teenage nightmare that British Columbia police uncovered when they peeked behind the digital curtains of Kim's supposed friends, Kruse Wellwood and Cameron Moffat."
What Happened to Mitrice Richardson? – (2011) – LA Magazine – We'd been following the Mitrice Richardson story for a year by the time we saw it get this level of mainstream press. This thorough report is absolutely the best I've read and contains new information beyond what we knew the last time we wrote about it.