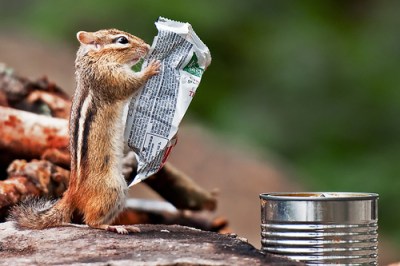 HELLO and welcome to the 86th installment of Things I Read That I Love, wherein I share with you some of the longer-form journalism/essays I've read recently so that you can read them too and we can all know more about XXX! This "column" is less feminist/queer focused than the rest of the site because when something is feminist/queer focused, I put it on the rest of the site. Here is where the other things are.
The title of this feature is inspired by the title of Emily Gould's tumblr, Things I Ate That I Love.
I've decided that every week I'll put stars next to the piece I loved the most. 
**A Clear Presence (June 2013), by Aisha Sabatini Sloan for Guernica – This is about Rodney King, but also about swimming pools, and also about David Hockney's paintings of Los Angeles and segregation and being black in a white neighborhood and lucid dreaming and Christopher Dorner and racism. It's about a lot of things and it's really beautiful.
Slant From The Past: Mary Gaitskill on Porn, HBO's Girls and Why Her Lit-Hit, Bad Behavior, Still Matters 25 Years Later  (July 2013) from The Slant– MARY GAITSKILL IS PERFECT, this interview is amazing, fuck I love her. She's my favorite writer for real, Top Three. I love all her thoughts on all the things.
Difficult Women (July 2013), by Emily Nussbaum for The New Yorker – This is a really brilliant thing about Sex and the City and brooding men on television. About how SATC diverged from the traditional "single girls" shows like Mary Tyler Moore: "In contrast, Carrie and her friends — Miranda, Samantha and Charlotte — were odder birds by far, jagged, aggressive, and sometimes frightening figures, like a makeup mirror lit up by neon. They were simultaneously real and abstract, emotionally complex and philosophically stylized." Then she says a bunch of other amazing things, and then "It's a classic misunderstanding, I think, stemming from an unexamined hierarchy: the assumption that anything stylized (or formulaic, or pleasurable, or funny, or feminine, or explicit about sex rather than about violence, or made collaboratively) must be inferior." This is just like, a super-smart take on a teevee show, I wanna write like this one day. I really like Emily Nussbaum.
Should Reddit Be Blamed For The Spreading of a Smear? (July 2013) by Jay Caspian King for The New York Times – How Sunil Tripathi, who had absolutely nothing to do with the Boston bombing and is now dead, was misnamed as the Boston bombing suspect, thus unleashing terror upon his already distraught family. Honestly I have no fucking idea why the editor of Buzzfeed and Perez Hilton and etc would be tweeting the name of a suspect without confirming with their own eyeballs and earholes that the suspect was indeed named by a reliable source. I think every journalist who RT'ed the info about Sunil is at fault for what happened next and should think about their lives and their choices. SO THERE.
Beyond the Binary Behind Bars (June 2013), an interview with Juanita Diaz-Cotto by Julianne Hing for Guernica – "This country is used to thinking in terms of binaries—black and white. And when push comes to shove, unless there's a Latino presence in the room, they still think that way. Folks getting published, they still think that way. People lack an ability to think in more complex ways because to think in more complex ways you have to do an analysis—race, class, gender, sexual orientation—all together at the same time."
The Rules of Grieving: They Are Still Boys (June 2013), by John Faherty for Cincinnati.com  – This was a lot for me to read, because it's about boys who lost their parents and a grief group at their school that helps them deal with it and how it's important to deal with it, and I'm a human being who lost her parent when she was a teenager and went to a grief group at my school but it wasn't as helpful as this one seems to be, and it's also about what happens to kids psychologically when their parents die, and all this stuff. Anyhow it hit me hard.
Everybody Wants a Piece of Kimani Grey (March 2013), by Nick Pinto and Ryan Devereaux for The Village Voice – Seriously I don't understand how white people can claim to be anti-racist social justice activists and still not know when it's time to shut the fuck up and listen to what the people you claim to advocate for actually want from you, especially when they want you to leave.
Wildcatting: A Stripper's Guide to the Modern American Boomtown (July 2013) by Susan Elizabeth Shepard for Buzzfeed – "Nothing is more emblematic of the American dream than chaotic mining and drilling towns such as Williston, North Dakota, and the people who flock to them in search of fortune. And no one knows better how these communities work — and don't — than the traveling topless dancer."
The Texas Legislature's Sexist Little Secret (July 2013), by Olivia Messer for The Texas Observer – (h/t Katrina Dangermouse) – This is about how the men in the Texas Legislature treat women like shit and why Wendy Davis is even more amazing than you imagined, considering, and how people put up with it but they shouldn't. It sounds really bad so I think everybody should read this so everybody knows and maybe something could change.
Go Your Own Way (July 2013), by Doug Mack for The Morning News – "I am a Guidebook Nerd. I can rattle off the authors of history's iconic guides, in order—Murray, Baedeker, Fodor, Fielding, Frommer, Wheeler, Steves—and tell you the specific innovation and authorial tone of each. My default topic for party small talk is the evolution of recommended packing over the decades. I've spent the last six years immersed in the history of guidebooks and their under-appreciated cultural impact, and I have come to believe that it's high time they were granted their spot in the literary canon. Put simply, guidebooks are uniquely effective documents of a changing world—and, more to the point, they have been underappreciated actors in creating social change."