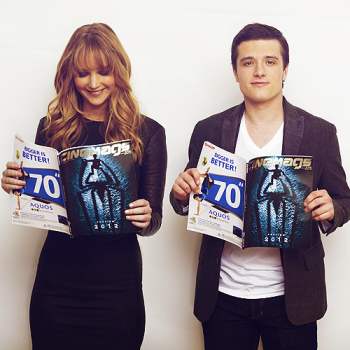 HELLO and welcome to the 30th installment of Things I Read That I Love, wherein I share with you some of the longer-form journalism/essays I've read recently so that you can read them too and we can all know more about drug cartels and Fiona Apple! This "column" is less feminist/queer focused than the rest of the site because when something is feminist/queer focused, I put it on the rest of the site. Here is where the other things are.
The title of this feature is inspired by the title of Emily Gould's tumblr, Things I Ate That I Love.
I feel like this week's edition is especially strange and perhaps also distressing.
Remember His Name (September 2006), by Gary Smith for Sports Illustrated – An award winning account of Pat Tillman, the football player who went to war whose story you may be familiar with via The Tillman Documentary. Powerful stuff.
Why Go Out? (July 2007), by Shiela Heti for Brick Magazine – "At home, you can wear your pyjamas. No one is going to snub you or disappoint you. At Trampoline Hall, you could be snubbed or disappointed. The whisky is not cheap. It is less depressing to think the same thoughts you thought yesterday than to have the same conversation you had last week."
I Just Want to Feel Everything (June 2012), by Dan P.Lee for New York Magazine – Fiona Apple interview/ feature story / relevant to interests.
Bath Salts: Deep in the Heart of America's New Drug Nightmare (June 2012), by Natasha Vargas-Cooper for SPIN – I knew nothing about this drug until I read this article, but upon reading it I'm comforted to finally understand why that guy ate that other guy's face.
Self Made Man (June 2012), by Thomas Page McBee for The Rumpus – "And who am I? Not all handsome benevolence, turns out. I'm a flared-up fear of intimacy, despite the eight years I've spent with my wife. I'm internalized sexism and transphobia. Even with a recent inspired effort around forgiveness, I'm pushing a boulder of family dynamics uphill, and the hill is more like a stinking mountain of shame. I'm knee-deep in anxiety: of emergency rooms, of the TSA, of what will happen to my unicorn body when I'm too old to give myself a shot."
The Underground Press (August 1967), by Jacob Brackman for Playboy – This was interesting to me as a media-maker, but also as a female writer I found it FASCINATING that this entire fucking article about how the underground press would topple the establishment press that was filled with agenda-laden dodgy old people managed to completely not even note that every single press-maker they mentioned was male, and that none of these dudes digging an alleged cultural revolution seemed to notice that they were leaving females out of it. I feel like that would be an important part of changing the dominant culture in 1967. But whaddya know, it's Playboy!
Cocaine Incorporated (June 2012), by Patrick Radden Keefe for The New York Times Magazine – "How a Mexican Drug Cartel Makes Its Billions." You should read this because of the catapult.
My Mother, My Daughter (June 2012), by Samantha Irby for The Rumpus – "My mother became my daughter when I was nine years old. There had been an accident, a car accident, and it was a bad one, although I didn't know that yet."
On Self-Defense and Women of Color (May 2012) from Prison Culture – On women incarcerated for defending themselves from abuse and rape. Good starting point for lots of links on the topic.
On Hysteria, Transphobia, Man-Hating, Sobriety, Anonymity and Writing (February 2012), by Michelle Tea for Radar  – "I came into AA a paranoid, man-hating queer, and one of the most transformative affects the program has had on me has been relieving me of my man-hate."
How To Tell A True Story (June 2012), by Caedra Scott-Flaherty for The Rumpus – How do you talk about rape and violence and love and things like that. By not talking about them. Like this.