Ashley (the poet) and Marine (the scientist) met at A-Camp, fell in love and set off into the sunset – on a budget. These shoestring-travel enthusiasts are hitting every major city between Boston and Los Angeles on a country-wide tour and staying with as many Autostraddlers as they can find. Ashley just released a book of poems and is promoting it on the road, while Marine is keeping things organized and on budget. This is their journey.
---
Sunday morning we boarded a plane to Columbus, OH. There was a cool breeze and leaves were starting to fall. We arrived in the afternoon and made our way to Miss Rachel Wiley's apartment. We were greeted by her and her neighbors, Randall and Chris who had ice-cold beers, homemade chili, and crazy stories waiting for us!
Randall and Chris took us on a tour of their apartment. Their place was equipped with a Hollywood-worthy, hospital style special effects makeup studio where Chris works and a drag dressing room for Randall — enviable of any queen/femme/country star/jersey housewife!
In the morning, we decided to walk to the grocery store and into town. Walking through various cities on the East Coast triggered a lot of high school textbook history lessons and Ohio was no different. Instead of seeing a lot of historical monuments, we saw numerous vacant buildings, and obsolete street signals.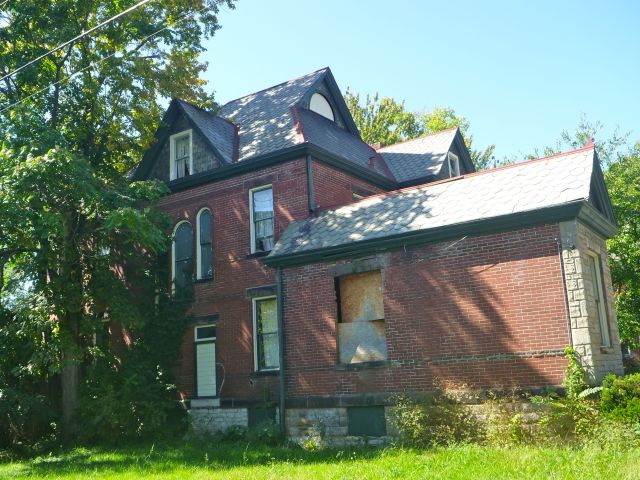 When factory work for steel production and automobiles moved overseas in the 70's and 80's, a lot of Americans lost their jobs in the Midwest. Many moved away, and now a lot of cities here still have sections that look like ghost towns.
We continued downtown and saw city hall and the Scioto River where we stopped for lunch and some writing, reading and reflection. That afternoon, Randall and Chris let us use their washer/dryer to do laundry!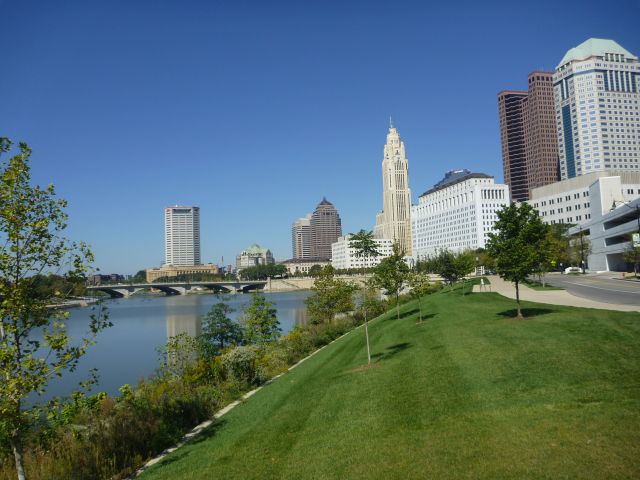 Marine: Tips for doing laundry on the road: pack a sink plug and a clothesline for any emergency situations. Luckily, doing laundry on the road has hardly been an issue for us. We've managed to get some laundry done at most every place we've been to. We also made sure to bring Arm and Hammer Toss 'n Done detergent packets because they're easy to pack and don't contribute to liquid limitations set by TSA airport security.
Each week, Columbus is the host of the Writing Wrongs poetry slam, of which Rachel is a multiple time slam team member and champion. We highly suggest you youtube her stuff now! I would recommend AVOIDING their website as it hasn't been updated in quite a long time, and therefore will give you entirely the wrong address, as a fellow straddler unfortunately discovered. Just contact them via their open facebook group to get more info!
Ashley: The venue was intimate, and we could tell everyone knew each other and were all friends. I decided to slam for their Women of the World qualifier and ended up winning! I had a blast, and got a chance to hear some fierce womyn writers!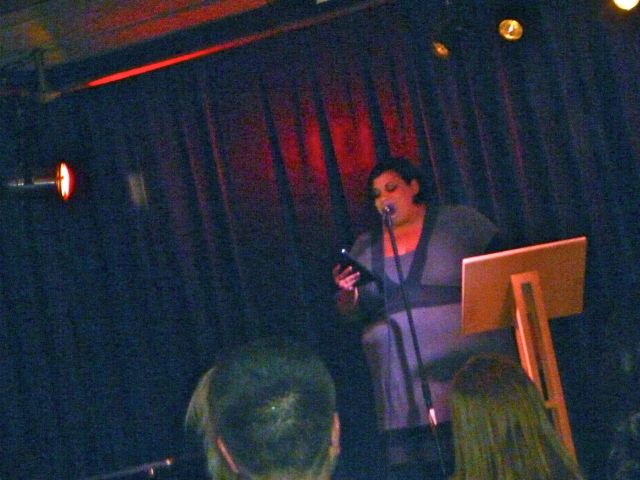 Before hopping on the greyhound the next day, we stopped at Dirty Franks for hot dogs and tater tots!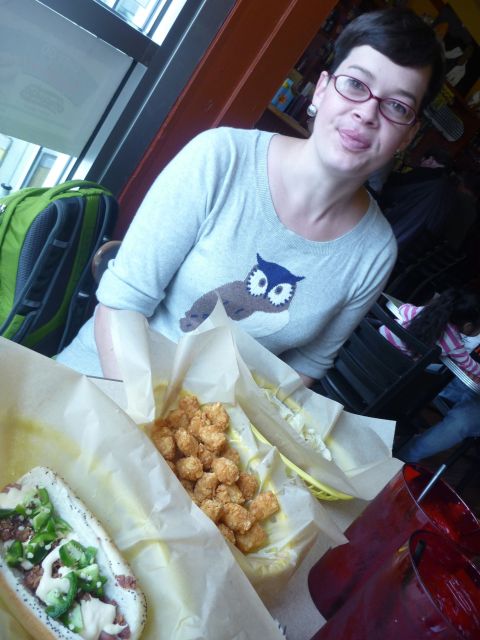 After a 7-hour greyhound ride, we arrived safely in Chicago! We were staying with another straddler, Jeanie and her adorable cat, Mickey who greeted us upon our arrival!
Jeanie took us to XOCO, a Mexican restaurant in downtown and treated us to sandwiches because it was take-back-the-sandwich-day!!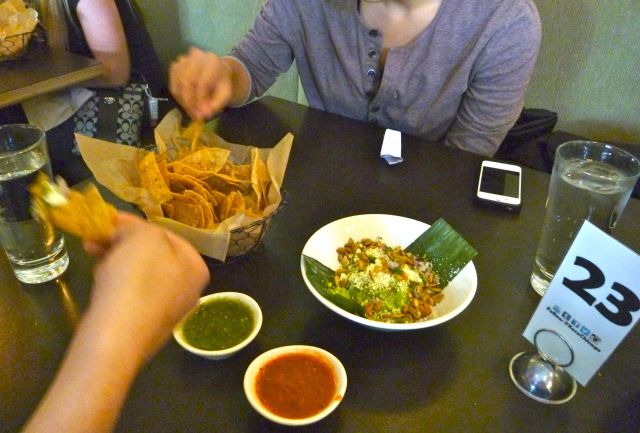 Jeanie is also a total foodie and made sure to give us excellent recommendations for our entire Chicago stay! We also walked along the river, found the bean, and discovered some pretty walking trails along the lake!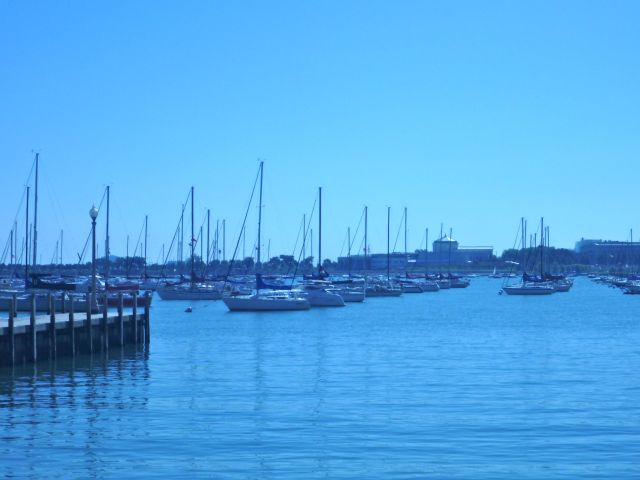 Jeanie's awesome girlfriend (and fellow A-Camper!), Anne Marie is a member at the Shedd Aquarium, so we got to touch Starfish, see dolphins, jellies, etc. No mermaid sightings were reported, but there's still a lot of ocean to explore.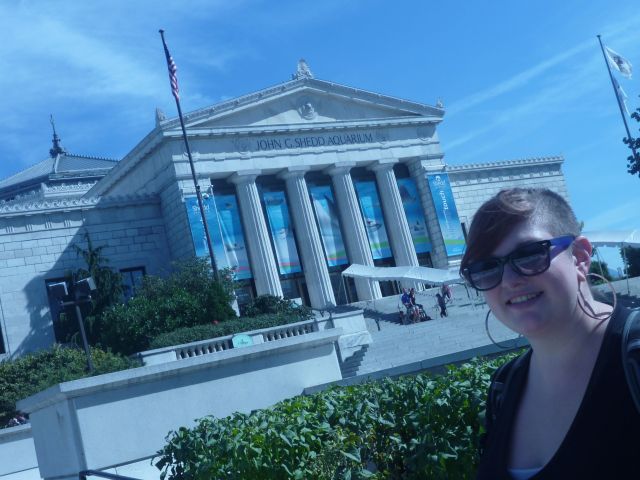 Of course for lunch we got MOAR SANDWICHES at Panozzo's Italian Market. They were amazing, and Guy Fieri approved.
We decided to be uber tourists and pay $18 to go to the top of The Willis Tower, which we still catch ourselves calling the Sears Tower. The sun was setting and the view was AMAZEBALLS. Also, we stood out on the glass bottom ledge and tried not to die of acrophobia.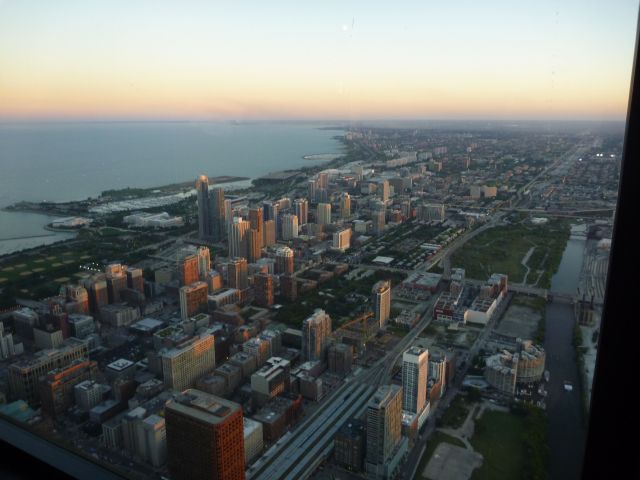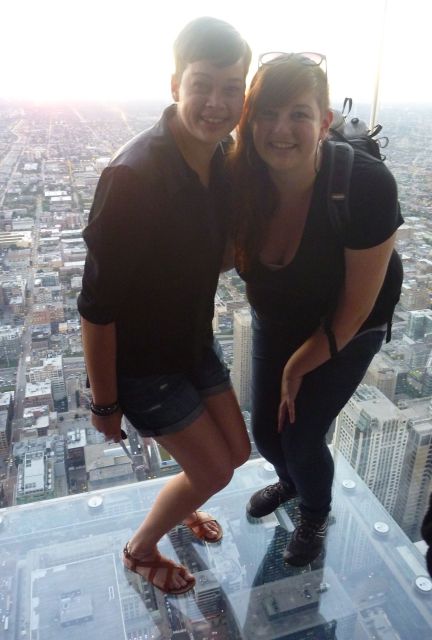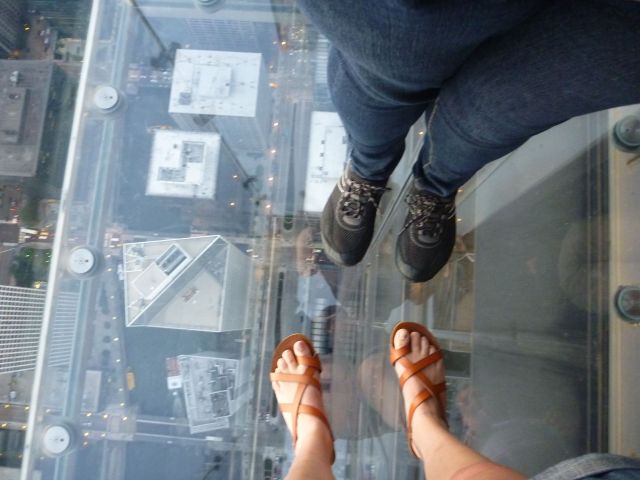 Once all the touristy things were accomplished, it was time to be social and hang out with Chicagostraddlers! They are an awesome group of people who totally remind us of our gayborhood back home (shout out: we miss you guys)! They day-drink, help each other move, play intense games of checkers, go out to brunch and play flag football!
We're totally into this flag football situation- some teams are really competitive, others just get together to have fun and make friends. Also, the sidelines are filled with cute girls who just want to watch! Where can we find organized queer lady sports like this at home in LA/Orange County? Anyone else a part of an LGBT league of some kind? Send us your info! Comment or email Ashley [at] thatstarvingartist [dot] com!
We've got another couple days left in Chicago, but so far it's been nothing short of amazing. The girls are cute, the beers are cold and Andrea Gibson is in town. Need we say more?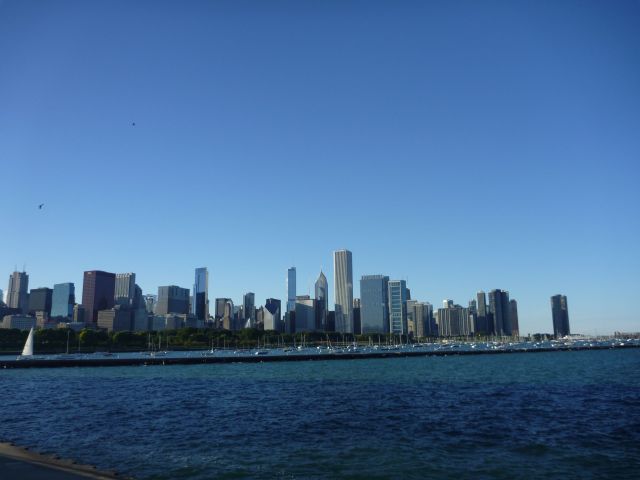 Next up: More Chicago, IL and Minneapolis, MN!
Check out more pictures, poems, and stories from the road on our wordpress!