feature image via Shutterstock
by Ali and Daniela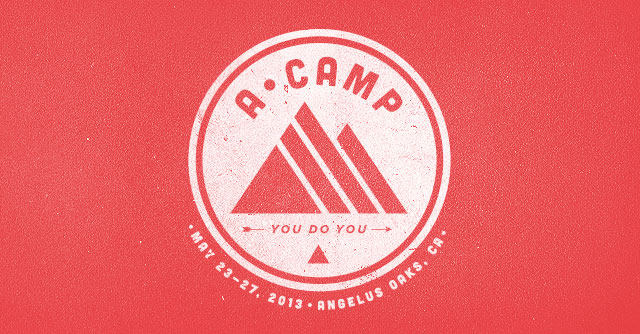 At September 2012 A-Camp, there was an overwhelming want/need for a panel on kink specifically. So we made that. In fact, that's what we're doing today. At 9:30 AM PST, we will be talking about Kink. Because it's never too early for Kink. And in turn, the Kink Panel wanted to give you guys all the resources so you can follow along at home. So just pretend you're on a mountain with 200 queer people and someone just asked a question about where to get the best leather flogger. We'd like to let you know that every link in this article is proudly Not Safe For Work. Enjoy the resources and recommend more in the comments!
Kink 101
Sm 101: A Realistic Introduction by Jay Wiseman. It's a book that covers all the Sm basics in such a way that is relevant to newbies and seasoned kinksters alike. Its chapters seem basic, but upon closer reading you realize there are things you didn't know you didn't about, which is mindblowing and helpful. My favorite part about it is the specificity on language, in that it gives you examples that you can use until you can come up with language of your own. I learn by example, so this book hit the spot. It has a lovely negotiation form, as well.
Kink Academy: On-demand kink education and sex-ed – I can best explain this as an ever-growing video library of all kinky things, which is kind of baffling to me. Each video is a thoughtful How To of whatever topic the educators are tackling and you can search for them according to your skill level, toy of interest, kink category or educator. I have learned not only about new practices I didn't know I was into, but also about awesome educators, writers and otherwise-identified people in the field of sex ed.
Screw The Roses, Send Me The Thorns: The Romance and Sexual Sorcery of Sadomasochism by Phillip Miller and Molly Devson. This is the Dumbledore of BDSM books: old-school but knowledgeable as f*ck. It has tons of photos, pictures, a gigantic glossary and appendices that almost deserve a book of their own. If you're into geeking out about sadomasochism, this is your book.
The Ultimate Guide to Kink: BDSM, Role Play and the Erotic Edge ed. Tristan Taormino. I'd say this is the new school Screw The Roses. I don't have a copy of my own just yet, but it will soon become a thing that belongs in my library. Each chapter is written by a different educator, and what I'm most looking forward to fully reading and not sort of glancing over at work is the detailed techniques explored in the first half of the book. The second half, just as awesome, concentrates more on role-playing fantasies and the discussion of somewhat less mainstream practices (I mean, I don't know what mainstream means anymore, I feel like 50 Shades of Grey didn't help the cause).
Need a doctor or a psychiatrist that won't demonize your consensual sex life? Visit the KAP directory for everything from a therapist to a web designer. KAP stands for Kink Aware Professionals and is run by the National Coalition for Sexual Freedom.
Communication and Consent
Yes/No/Maybe Sexual Inventory Stocklist from Scarleteen. This list is fun to go through alone or with a partner and is good for figuring out exactly what you're interested in trying. It includes more than just all things kinky, but it's a good way to figure out what your personal boundaries are and what you're looking for. I recommend going through it first by yourself – grab a nice glass of wine or mug of tea and go to town.
If you're looking for a survey to complete with a potential partner, Mojo Upgrade gives you a list of potential sex acts (kinky ones, too), and then gives your partner the same list. Then it shows you the things you'd both like to try. An excellent conversation starter.
Aggie at Solopoly wrote this great post about communication and negotiation. Even though it's about polyamory and she's not particularly kinky, it's definitely a discussion on discussion and therefore, I would argue, applicable.
How and Where to Find Playmates
International Ms Leather is an umbrella group that lists a bunch of queer leather women events and organizations throughout the world (mostly for the US and UK, though). It's a good place to start if you are looking for half-educational, half play-party events.
I'll go ahead and state the obvious: Fet Life. Like Facebook for kinksters. But as it's user run, like Facebook, the community here can often be problematic. As long as – like with any other social media – you're good to take the good and leave the bad, it can still be a pretty good place to find like-minded kinky queers and events in your area.
Playing Well With Others: Your Field Guide to Discovering, Exploring and Navigating the Kink, Leather and BDSM Communities by Lee Harrington and Mollena Williams. The title is pretty self-explanatory. I'm really into this book because it talks to the reader like a best friend that is really excited about you trying all this kinky new things with kinky new people, yet is super firm about you being well-informed and prepared to keep so you can keep yourself emotionally and physically safe.
Getting Specific: About Specific Kinks and Fetishes
The New Topping Book and The New Bottoming Book by Janet W. Hardy and Dossie Easton. The most focused books on Domme/sub power dynamics I've found so far. I'd say the intro can get a little long for people who are familiar with the subject, but I'm still a fan because each book is so focused it gives the authors the freedom of going into great detail about each role. I think the most useful thing about these books is how they break down the subject into accessible, easily explainable thoughts for those of us new to it or with a partner who doesn't know quite yet how to go about it.
If you like ropes, Midori is a good resource. She wrote a how-to book, The Seductive Art of Japanese Bondage, that doubles as an art book.
Exhibitionism for the Shy: Show Off, Dress Up and Talk Hot! by Carol Queen. I love Queen's approach to exhibitionism as a means to conquer shyness and body image issues. Through interviews with seasoned professionals (like Nina Hartley) and with advice of her own, Queen covers exhibitionism from head to toe. My favorite thing is that this book has concise, clear instructions that let you execute them in whatever way makes you feel the best and hottest about yourself.
Em and Lo talk dirty talk in their how to.
Smitten Kitten has two great free educational porn videos (I mean, they have a lot, but I'm specifically going to talk about two of them). Bondage 101 and Impact Play 101, both led by Tina Horn from Queer Porn TV and Crashpad. Each video includes interviews from porn stars, how-tos and tips on playing safe.
Sugarbutch: online diary of a kinky queer butch top, includes a LOT of leather and power dynamics, and of course some super sexy erotica. This is Sinclair Sexsmith's site, and they also edited Say Please: Lesbian BDSM Erotica (which is super queer despite the title).
Kinks and Feminism
Clarisse Thorne, Feminist S&M writer and blogger, author of The S&M Feminist, which is a thing we reviewed.
Mollena Williams, BDSM educator and black submissive who talks at length about race play. It is always, always an edifying joy to read whatever she writes.
The Pervocracy, a kinky, feminist sexblog. Not very LGBT relevant, but I'd say pretty BDSM relevant.
Just one post, but Rachel Venning (Babeland co-founder) talks about BDSM and feminism on the Babeland Blog.
Equipment Field Guide
Aslan Leather – tons of bondage and impact play equipment. And don't be fooled by the name, they also carry vegan products.
deTails Toys – I have personal experience with this site and these floggers and I like them, but they do take a really long time to ship.
Smitten Kitten's BDSM equipment.
Babeland has some handy categories: check out their bondage section, as well as their beginner section and their flogging section.
Good Vibrations in San Francisco also has an entire portion of their website dedicated to Kink and Fetish toys.