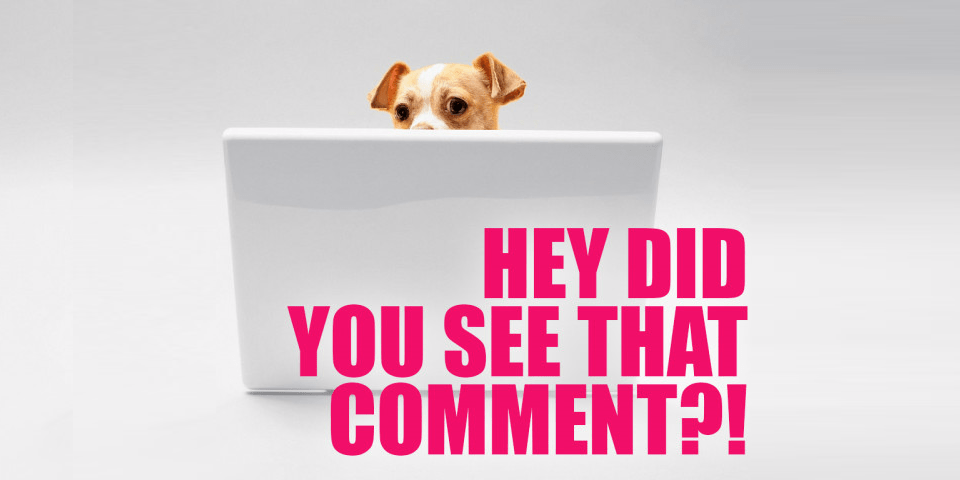 Guess what, fireflies? It's fundraising time again! Check out the perks, learn about why fundraising is part of Autostraddle's business model, read about our growth and goals, and then join the A+ members only Discord server on Valentine's Day!!!
This week, Grease Bats was sexting!
Jojo Siwa and her girlfriend, true to form, are twinning and very much in love!
In You Need Help, Vanessa cheered along a monogamous, kinky queer person who doesn't want to be alone forever.
If you want to believe in love AND THE ABSOLUTE POWER OF FRIENDSHIP, read this perfect thing: Your Lesbian Aunt Who Loves You Writes Your Dating Profile.
Once upon a time, Heather wrote a five-point plan for her big gay life. It all came true. <3
In big, big casting news, Rose Rollins will be playing the coach on a "gay women's basketball drama," and Jasika Nicole is going to play gay on the Punky Brewster remake!!!
In this week's Foolish Child: It's Black History Month. Dickens is on a break.
And then there were your comments!
---
On BREAKING: JoJo Siwa Reveals Her Girlfriend's Identity, Is The Happiest Person Alive:
The Full Circle Award to Chloe: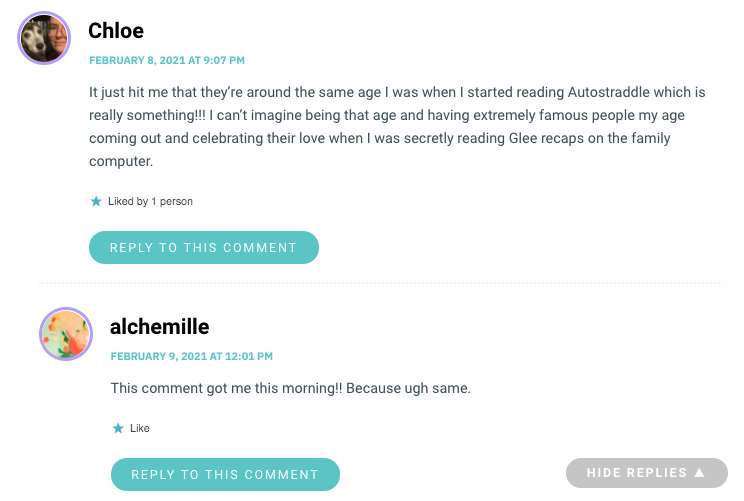 On Your Lesbian Aunt Who Loves You Writes Your Dating Profile:
The Mashup Award to Chandra: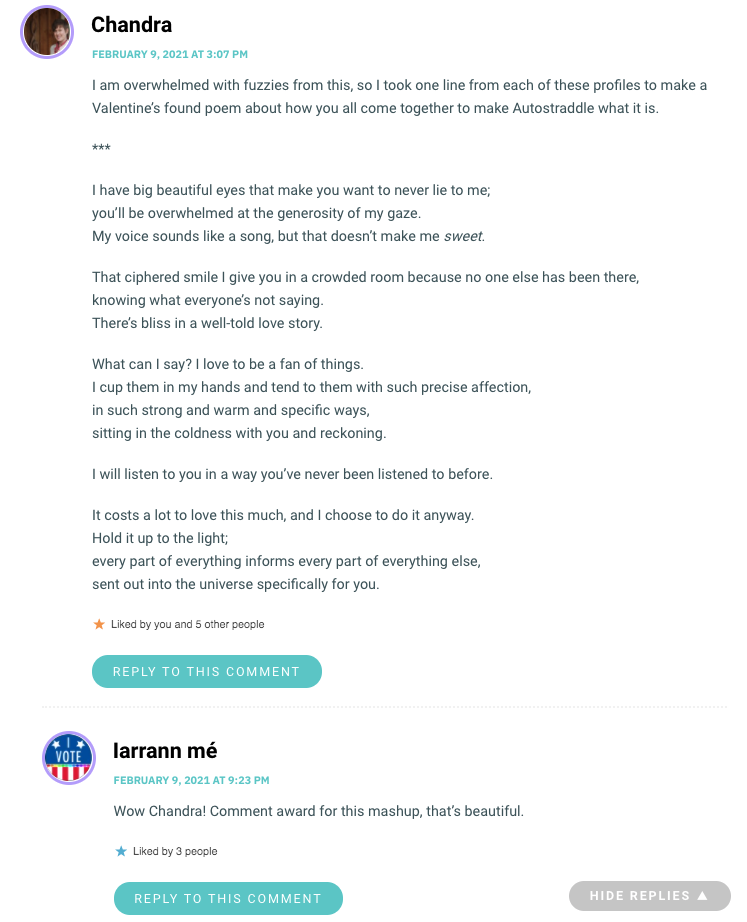 On FYP: Stud 4 Stud Love Is Actually All I Care About:
The Wilowah Award to alchemille and Shelli Nicole: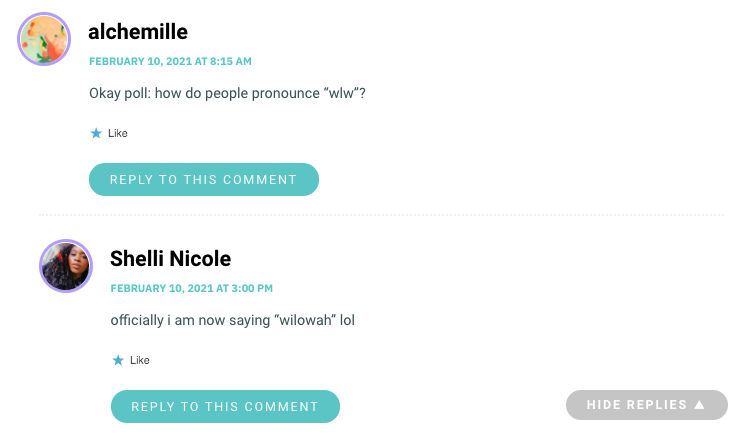 On Also.Also.Also: GQ Declares Megan Rapinoe and Sue Bird "The Most Beloved Power Couple in Sports":
The There's Always an Aunt Eleanor Award to Ava:

On "Go On a Real Date, With a Real Gay Woman" A Letter On Finding Queer Community from Heather Hogan:
The Highest Bidder Award to Sally and Whovian13: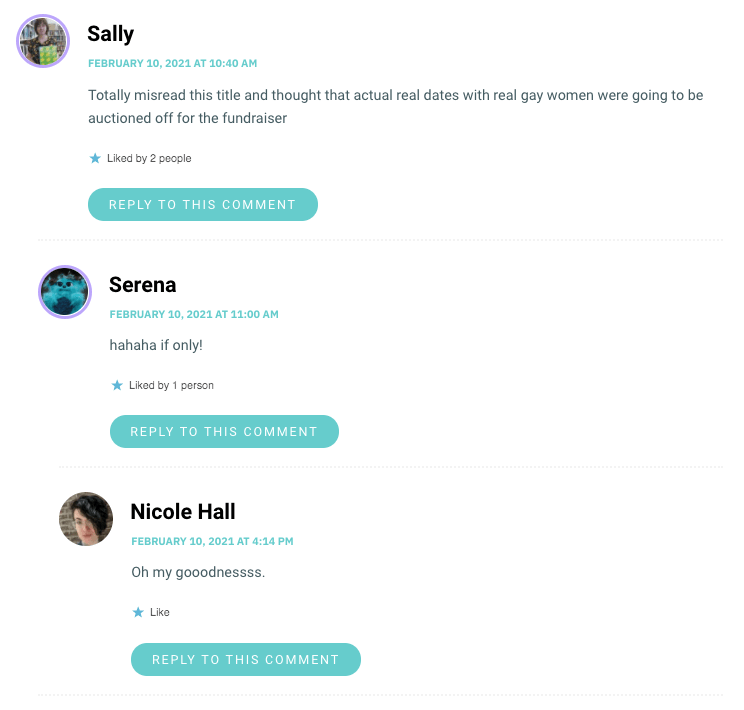 On Jasika Nicole's Cast in Punky Brewster as Cherie's Girlfriend! Your Rainbow Gay 80s Childhood Is Back!
The Besties Award to April A.:
And on Pop Culture Fix: Rose "Tasha Williams" Rollins Will Star in a Gay Women's Basketball Series on BET:
The Gifted Award to shamblebot:

---
See a comment that needs to be here? Let me know! Tag me [at] queergirl.