best and worst LGBTQ characters that graced our television screens in 2016. Y'all had lots of feelings about it.
Gem contributed a beautifully written article about the breakup of her gay marriage. Bring tissues.
When Riese isn't writing about poison (not the band), she's reading a lot of things and recommending them to us all.
Ali found some political podcasts that might not make you want to rip out your ear drums.
Everyone had a New Year's Resolution.
Also Queer Horoscopes! And Comments!
---
The Feelings Award to J:
On Pop Culture Fix: Ruth Negga and Natalie Portman Almost Make Out On The Cover Of "W" For Some Reason:
The Truth Award to Katy:
On 10 Poison-Free Alternatives To Foods and Drinks With Poison In Them:
The More You Know Award to Chandra:
The Fair and Balanced Award to Chandra and Lex: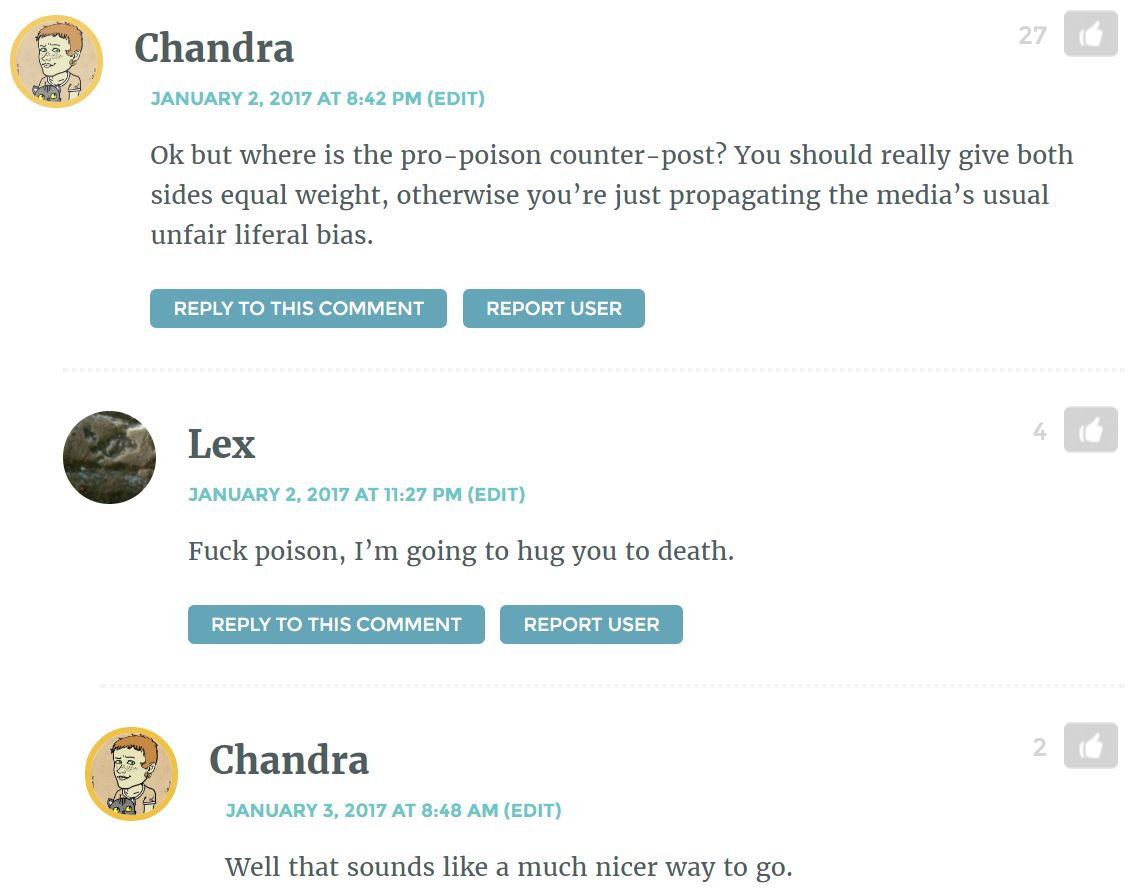 The Days of Yore Award to Alanna:

The TMI Award to Anna:

The Magic Award to Layna:
---
See a clever, hilarious or thought provoking comment around this website-ship? Email it to me at: bren [at] autostraddle [dot] com!