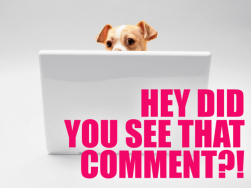 Happy New Year!
Carrie and I started 2017 off right by making our apartment newsletter! Well technically, our dog, Willow, made the newsletter, but we got an honorable mention as her humans. As riveting as that newsletter is, I sometimes need information that is more hard-hitting than what day the bug guy is coming or yet another reminder that grills are not allowed on balconies. And for this I turn to the wonder that is Autostraddle dot com.
This week The Team broke down the best and worst LGBTQ characters that graced our television screens in 2016. Y'all had lots of feelings about it.
Gem contributed a beautifully written article about the breakup of her gay marriage. Bring tissues.
When Riese isn't writing about poison (not the band), she's reading a lot of things and recommending them to us all.
Ali found some political podcasts that might not make you want to rip out your ear drums.
Everyone had a New Year's Resolution.
Also Queer Horoscopes! And Comments!
---
The Feelings Award to J:

On Pop Culture Fix: Ruth Negga and Natalie Portman Almost Make Out On The Cover Of "Wwp_postsFor Some Reason:
The Truth Award to Katy:
On 10 Poison-Free Alternatives To Foods and Drinks With Poison In Them:
The More You Know Award to Chandra:

The Fair and Balanced Award to Chandra and Lex: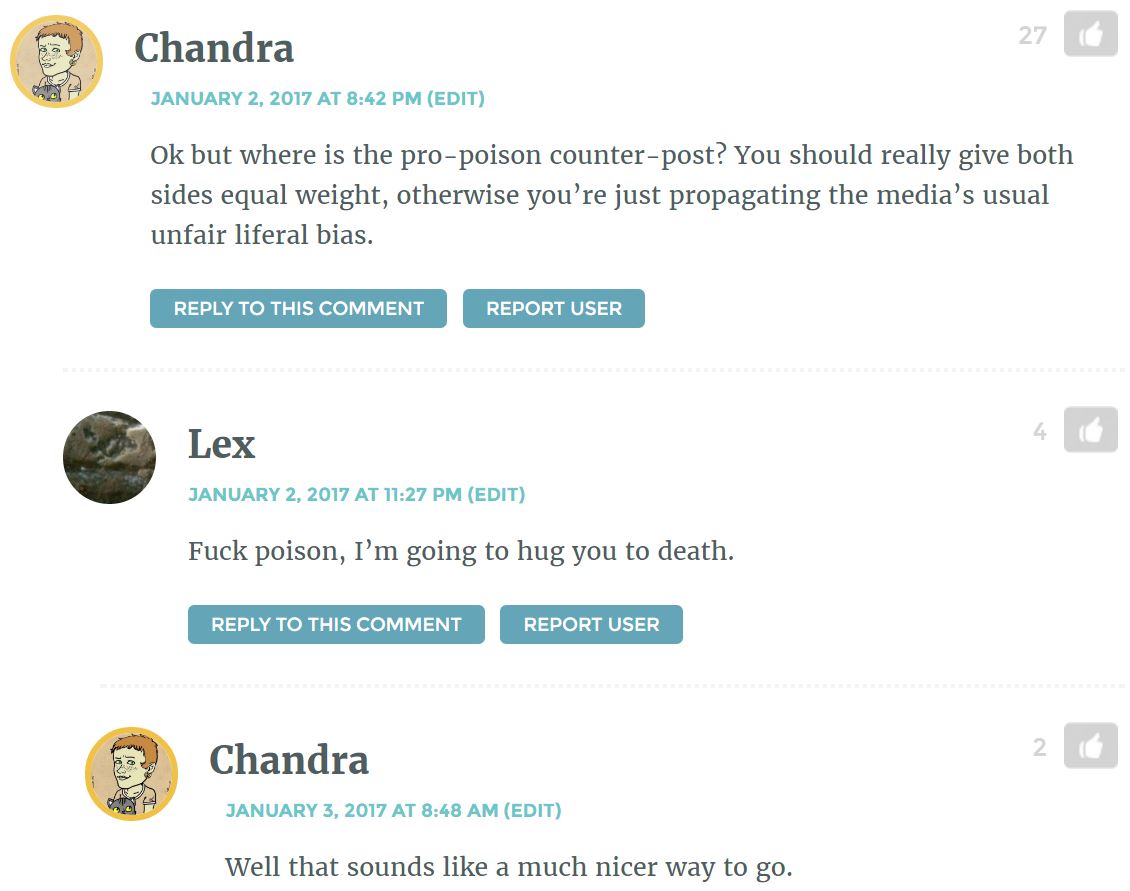 The Days of Yore Award to Alanna:
The TMI Award to Anna:

The Magic Award to Layna:
---
See a clever, hilarious or thought provoking comment around this website-ship? Email it to me at: bren [at] autostraddle [dot] com!