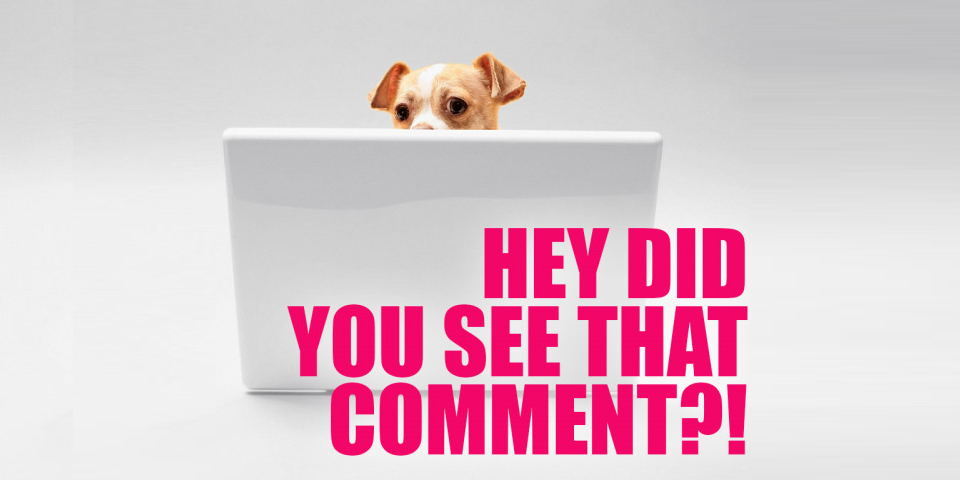 Hello! This week, I've got several reminders from Cyrus, my best boy: Always, always dig for the squeaker at the heart of the toy, that's where the joy is. Cuddle when you're sleepy; if you're home alone, tuck your nose under your tail for maximum cozy. Be hopeful forever: there is always more love, and more treats, just around the corner. And when the UPS driver comes down the cul de sac, SHOUT AT THEM AT THE TOP OF YOUR LUNGS!
This week, Lauren told us about the existence of TruckSlutsMag, an Instagram and print mag about rural queers that I NEED in my life.
In Greasebats, Archie Andy tried to learn to cook.
Want to live alone without losing your mind? Malic's got tips for that! (I recommend a dog, a cat, or a plenitude of plants to talk to).
Sometimes…you just need to get off on some food.
The Circle is bisexual chaos, and the TV team is HERE for it.
And finally, from our very own Robin Roemer, photos of our very own royal wedding that proves LOVE IS NOT A LIE. It! Is! Dusty! In! Here!
And then there were your comments.
---
On Grease Bats: New New Year's Resolution:
The Femme Brûlée Award to Deli Twotone:
On The L Word: Generation Q Episode 106 Recap: Loose Ends:
The TINA! Award to Kate:

And the Maybe A Sublet? Award to Michelle:
On How to Live Alone Without Losing Your Mind:
The Keep The Change, Ya Filthy Animal Award to Carmen SanDiego:
On "Generation Qwp_postsand "Work in Progress" Renewed For Season 2, Thank You So Much:
The Fats to the Front Award to Mathilde:
On No Filter: Lena Waithe, Samira Wiley and Leisha Hailey Are Tangled Up In Blue:
The Even Cowgirls Get It On Award to Chandra, Blanche, –Jo, and amidola: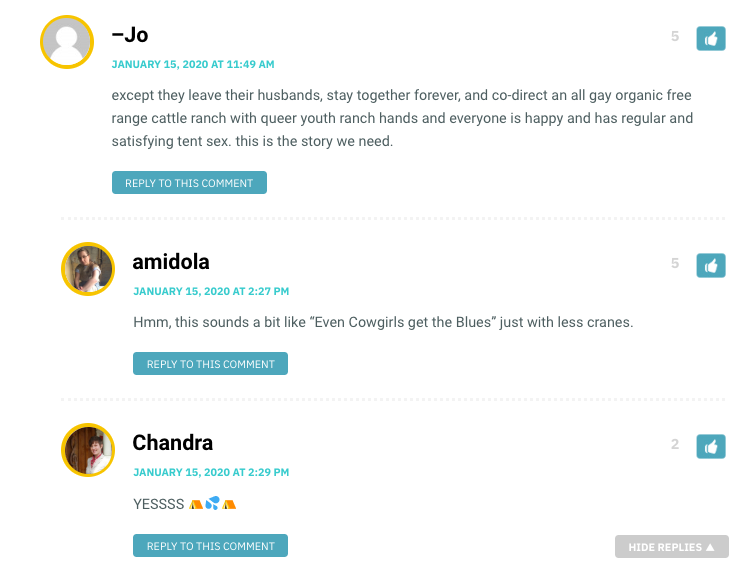 On Curls That Dance Under Any Light: Rediscovering My Queer Hair in India:
The Fated Fade Award to shamblebot: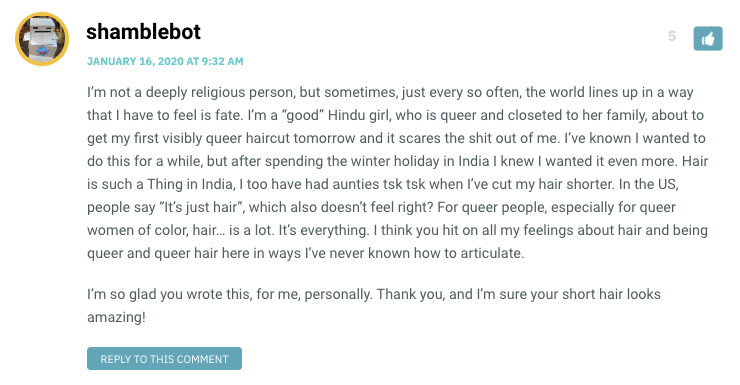 And on Grace Lavery and Daniel M. Lavery's Wedding Photos Are Pure Queer Joy:
The Least Vapid Fluff Award to G:
---
See a comment that needs to be here? Tag me! I'm [at] queergirl.