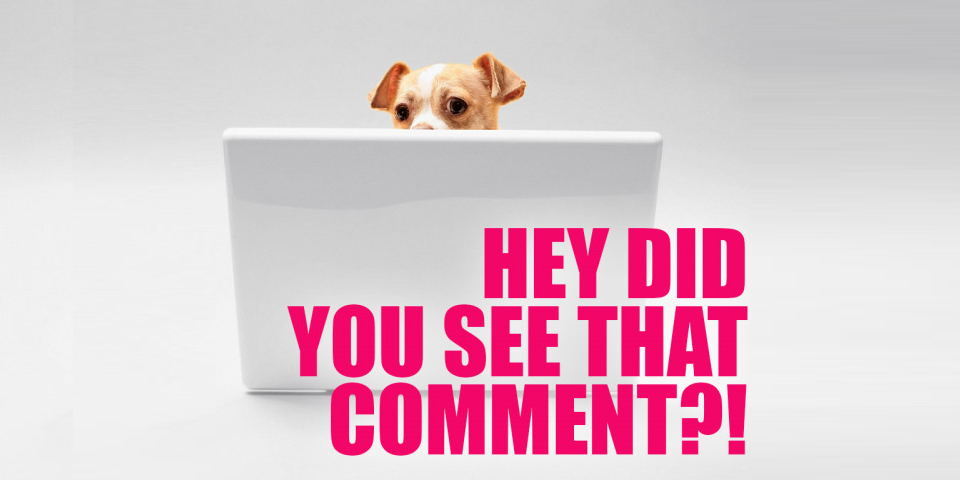 Hello! It's so very good to see you! What a week it's been! I hope that you have been warm and cozy and surrounded by the things that make you as happy as this Lamb Chop toy made my dog Cyrus on Christmas morning!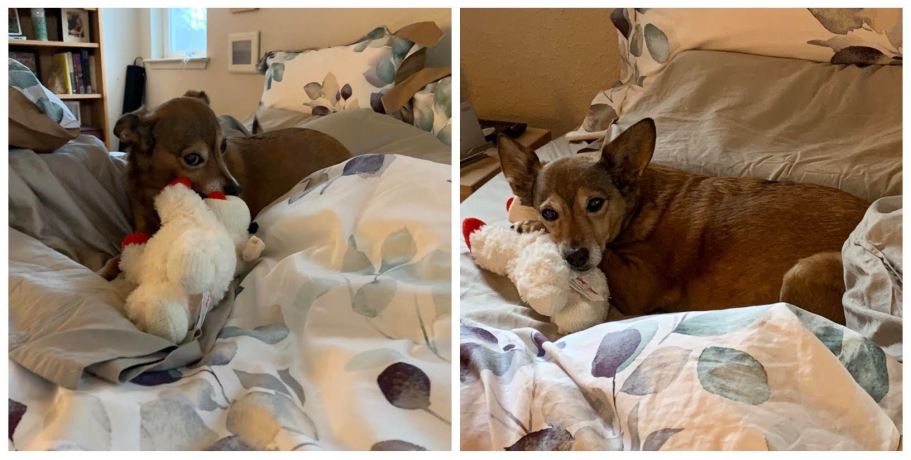 This week, Reneice made Impeached Pineapple Upside Down cake.
Heather thinks you might want to read more of My Two Lesbian Ants.
In honor of Capricorn season, Meg wrote about priorities in Queer Tarotscopes. 
Riese is recapping The L Word: Generation Q as the time-honored tradition calls for, and this week's highlights included Megan Rapinoe guesting on The Aloce Show!
Abeni, Heather, and Vanessa field-tested some of R.E.I.'s outdoor apparel that's available in extended sizing, and reported back!
Riese interviewed Marja Lewis-Ryan! 
From Camille, this was so beautiful: Prone to Wander.
Everything's on sale in the merch store!! It's not too late to get a Who All's Gay Here? t-shirt of your very own!
And then there were your comments!
---
The Smuldering Award to Kristen Arnett and Snow: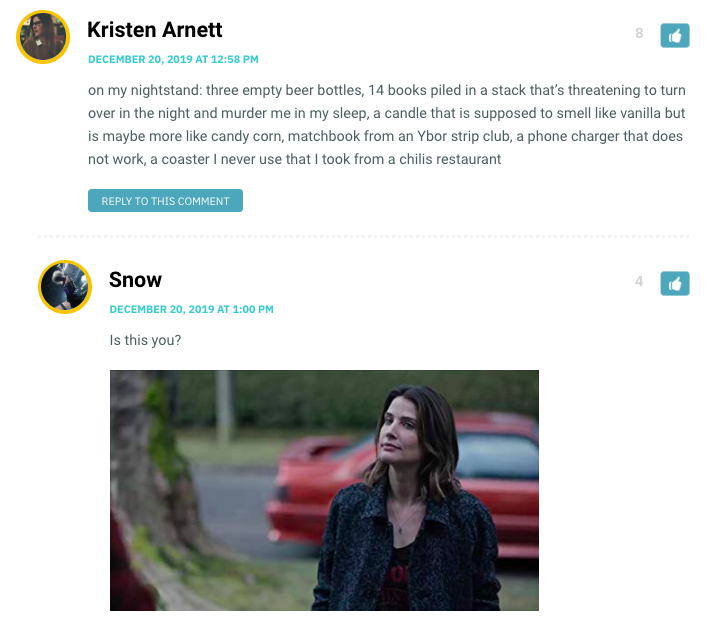 And the Smitten Kitten Award to Rie:
On NSFW Lesbosexy Sunday Ducking Loves It:
The Duck Duck Goose Award to Chandra:
On We Took REI's Extended Sizes Apparel Out for a Hike, a Zombie Attack, and a Photo Class — Here's What We Learned:
The Good News! Award to Meg:

On Pop Culture Fix: Hallmark Accidentally Started a Lesbian Christmas Movie Avalanche:
The Defiance Award to Carmen SanDiego and Kristana:
On OPEN THREAD: Listen I Just Like The Word Christmakwanzakah Okay?
The Sweetest Thing Award to Lavendula:

And on The 20 Most Popular Autostraddle Posts of 2019:
The Toppings Award to Deli Twotone and Chandra (click through for the whole thread of spice puns, if you dare!)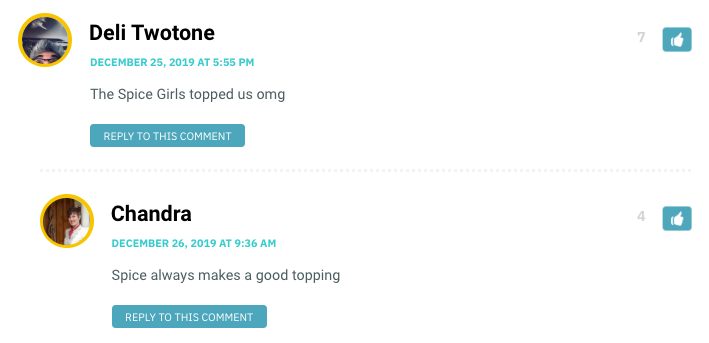 ---
See a comment that needs to be here? Let me know! Write "comment award," or tag me – I'm [at] queer girl.