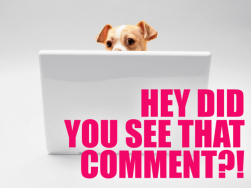 Hi, friends! Some personal news: after literal weeks of smoky, gray-brown skies, I can actually see a little hint of blue out there today. Maybe soon, we'll see the stars again! A queer girl can dream!
This week, Baopu #49 reminded us that there's a little love to be found every day.
CUTE! CHILDHOOD! PICTURES! OF THE TEAM! Oh, and the ways they misbehaved when they were little. It's the Monday Roundtable!
Erin made a romcom trailer out of Carol, and 10/10 I would watch that movie.
The Cameron Post movie is finally here! It was made by queer women! Heather reviewed it! These are all such good things!
I loved this so much: 13 Ways to Be a Good Woman, According to the Bible.
Ruby Rose will play Batwoman on the CW, and you all have some thoughts about it.
Because she knows exactly what we need, Sally's back with another installment of famous lesbians throughout history, and their DOGS.
And then there were your comments!
---
On I Made You the Romcom Trailer Cut of "Carol" No One's Been Waiting for:
The Dirty Laundry Award to Heather Hogan:

And the Fresh Twisted Award to Sam: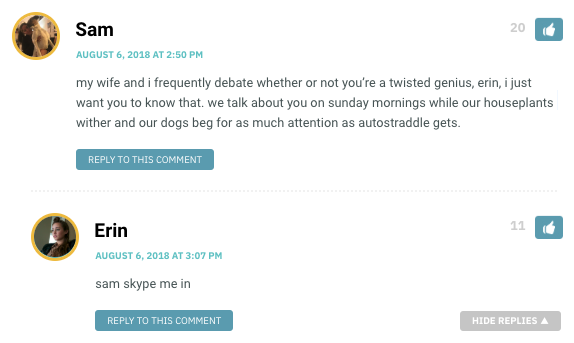 On For Your Consideration: Openly Scrolling Through Someone's Entire Instagram Feed:
The Chamillionesbian Award to JMOG:
On Tops, Bottoms, Switches: One Last Look at All The Survey Data:
The Natural Toppings Award to Dani Z:
And the Planet Earth Award to Chandra:
On No Filter: Amandla Stenberg and King Princess Arm Wrestle for the Throne:
The Hashtag Blessed Award to Cleo:
On Pop Culture Fix: My Friends, Lesbian Ruby Rose Is Your Lesbian Batwoman and Other Stories:
The Careful What You Wish For Award to Donna M:

On Oh, Hey! It's Alyssa #53: Accommodations:
The Great Works Award to Lex: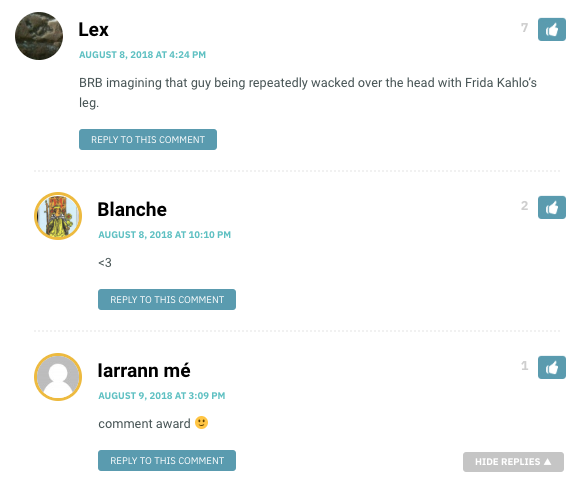 And on 13 Ways to Be a Good Woman, According to the Bible:
The Prophesy Girl Award to Jeanna:
---
See a funny or amazing comment that needs to be here? E-mail me at queergirlblogs [at] gmail [dot] com!