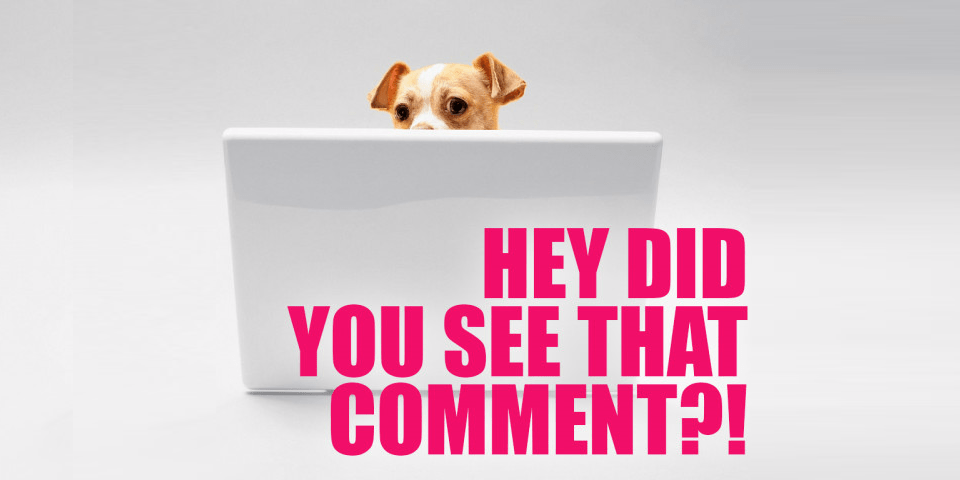 Remember egg timers? Are those still a thing? Either way, today, I want you to get out or open a timer (hopefully it's an egg timer, and it was your grandma's, and you bought it for her for her birthday during your first year of college, and it's shaped like a chicken), and set it for 15 minutes. Until the bell rings, I want you to close Twitter, or your doomscrolling app of choice, and drink an entire glass of water, and breathe deeply.
I'll do it too. Ready?
Well done. 💙
This week, Heather wondered how on EARTH Mayim Bialik's Doc, flannel and pantsuit-wearing, cat café-owning main character isn't a lesbian in the new Call Me Kat.
Did you catch all of the amazing Dating Week content we brought back in honor of HER? Vanessa would like you to assume everyone thinks you're hot. Rachel's here to teach us more about the art of the bio. And Kayla thinks you should send the first message — she's got tips!
GreaseBats tackled the spectre of the doomscroll.
Valerie Ann and Meg looked at a year in gay Critical Role moments!
Carmen is ready for Batwoman's Ryan Wilder, and so is the world.
The United States vs. Billie Holiday is on its way to us, and looks to be very queer!
Perfect Hunter Schafer is perfect.
In Foolish Child AND IN OUR LIVES, UNFORTUNATELY, it was Sedition Week.
A perfect headline for a perfect post: Which Set of Goth Lesbian Girlfriends Is Going to Buy the Lizzie Borden House?
And then there were your comments!
---
On The Gayest "Critical Rolewp_postsMoments of The Past Year:
The Mutuals Award to Paloma and Athens: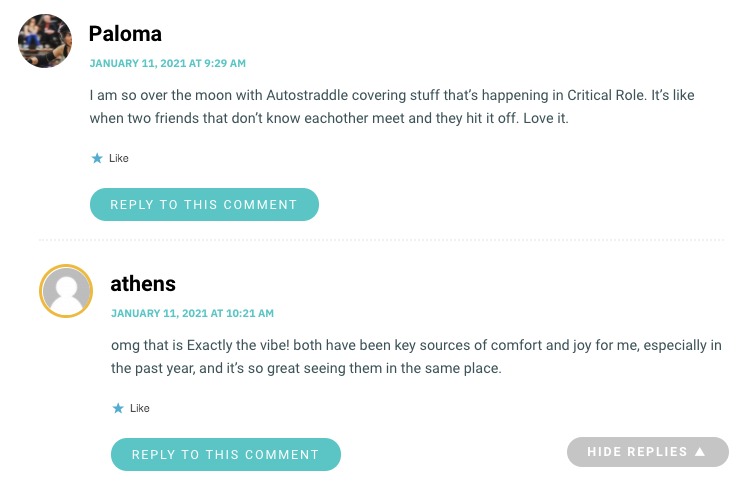 On "Batwomanwp_postsSeason 2: In Our Ongoing Uprising for Black Lives, Ryan Wilder Is Right on Time:
The Adorable Pitfall Award to :)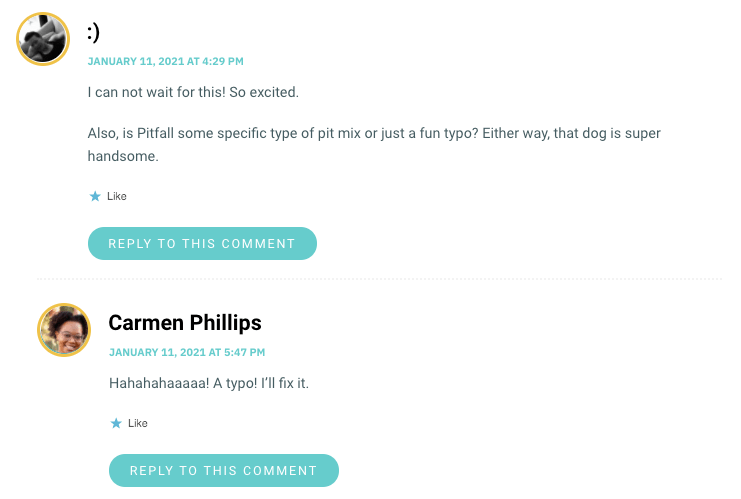 On No Filter: Stacy London's BHE (Big Hat Energy):
The Janet Mock-Turtleneck Award to thatottergirl, Chandra, msanon, and Kristana: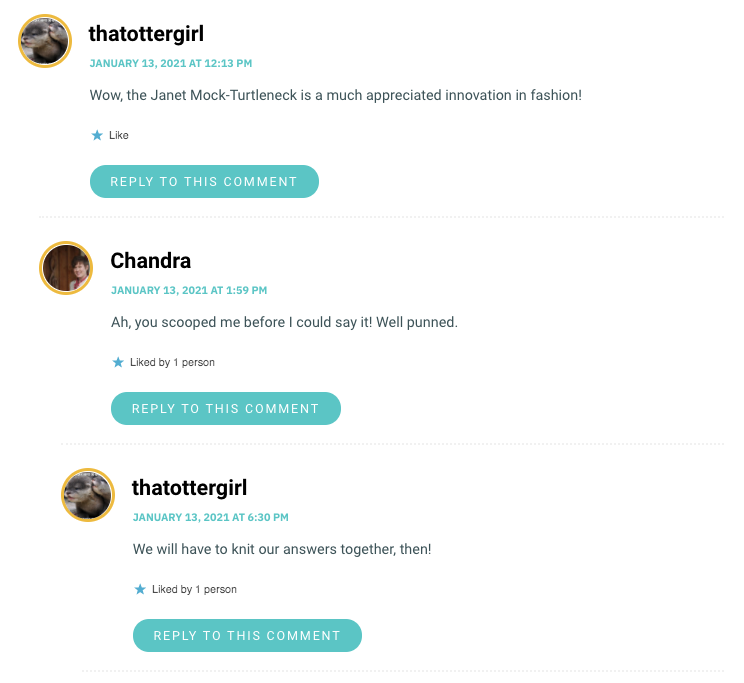 On Pop Culture Fix: Bette and Tina are Back at it in "The L Word: Generation Qwp_postsSeason 2 Table Read:
The Jennifer BETTER PORTER Beals Award to Stef:

And on Which Set of Goth Lesbian Girlfriends Is Going to Buy the Lizzie Borden House:
The Herrrrre's…Punny! Award to Kristana:
---
See a comment that needs to be here? Let me know! Tag me [at] queergirl.