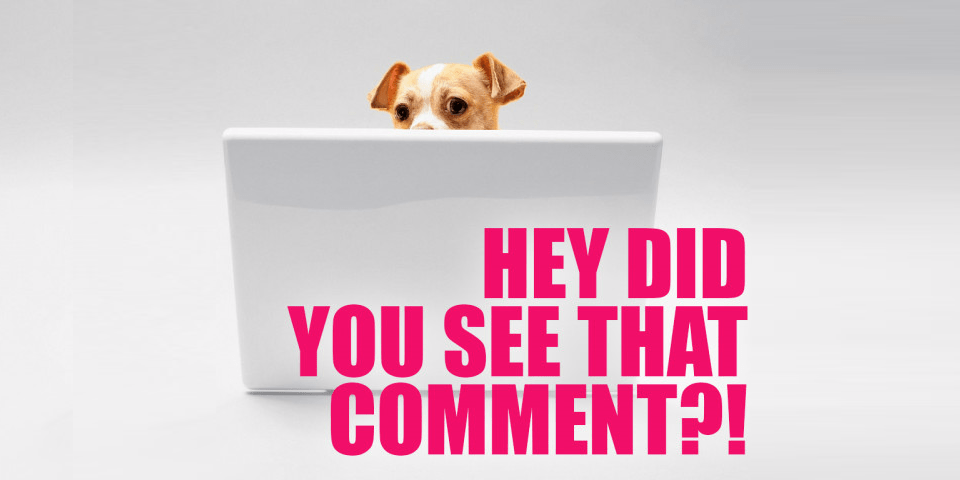 Hello, loves! I've spent the last week with a gaggle of young cousins I hadn't seen since before the pandemic, and oh BOY, can kids ask questions! My favorite question was when the 11 year-old asked me what my dream boyfriend was like, and I told her I didn't have one, but I might have a dream girlfriend. Without skipping a beat, she asked me what my dream girlfriend was like. The kids! They're all right!
This week, Vallie wrote about the refuge of The Owl House.
Important: Let's Hear It for the Disaster Bisexuals.
Julie knows which video game you need to play.
Some of us made moodboards for our They/Them Summer (this was SO fun)!
Ashni reviewed Queerly Beloved, a love letter to Tulsa and to chosen family.
Cam knows how to have great sex after a genital herpes diagnosis.
Carmen showed up on Wait, Is This a Date? to talk about boundaries!
Announcements, announcements, announce-ments: There is now an A+ Book Club!
And Brittney Griner pleaded guilty in Russia. Bring her HOME.
Then there were your comments!
---
On The Gayest Stories of the 2022 WNBA Season (So Far):
The Sports Bar Award to LGBT-Rex:
And the Baller, Granddaughter Award to A. Jay: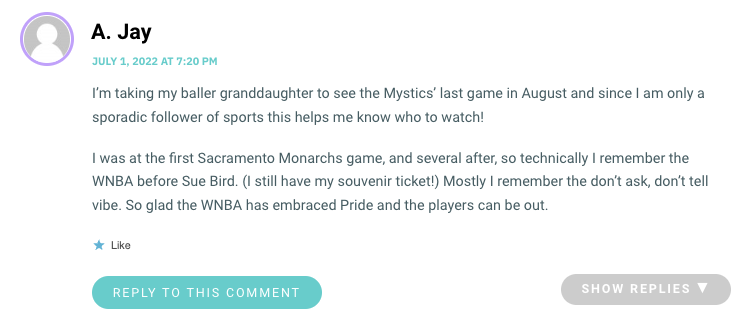 On Self-Publishing Taught Me To Rethink Success:
The Take My Money Dot Gif Award to Lyra:

On "The Owl House" Is a Place For All Us Queer Weirdos to Stick Together:
The Season Finale Award to Am I Ginger:
On Let's Hear It for the Disaster Bisexuals:
The That Explains A Few Things Award to The D is for Disaster:

On Here Are Our They/Them Summer Mood Boards:
The Perfect Pitch Award to Lena and Leah: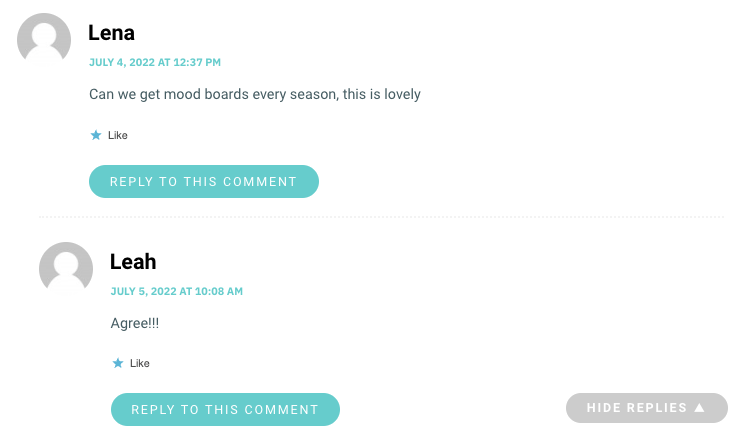 And on That Time I Binged "Freaks and Geeks" While My Stalker Ex Held Me Captive:
The Not Alone Award to Reb:
---
See a comment that needs to be here? Let me know! Tag me [at] queergirl.