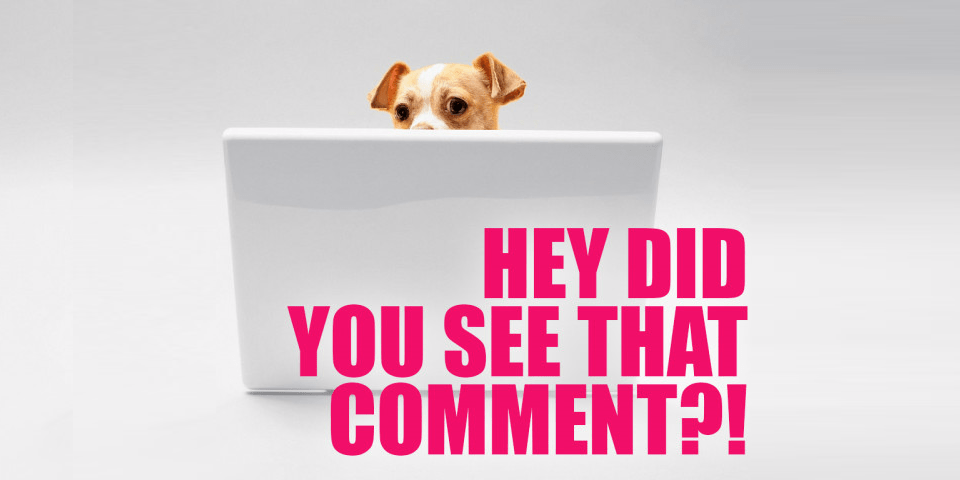 Good morning, crickets! You know that Lucille Clifton piece about running into the New Year? It's me.
This week, Stef had this lovely piece on family and fish salad.
Having people over? Need to spruce up your place? Ari's got you covered in Notes from a Queer Homemaker!
If you're not yet an A+ member, SURELY the Pets of Autostraddle gallery will convince you to join!
Yashwina interviewed Malinda Lo about Last Night at the Telegraph Club, which just won! a! National! Book! Award!!!!
Vanessa knows: the "messy, questioning phase?" Yeah, no, that's just life.
Carmen, my HEART: There's Something About a Stud With Dimples.
These gals sure do like being pals!
And then there were your comments!
---
On Fishy Christmas Eve Traditions:
The Mangia! Award to PM: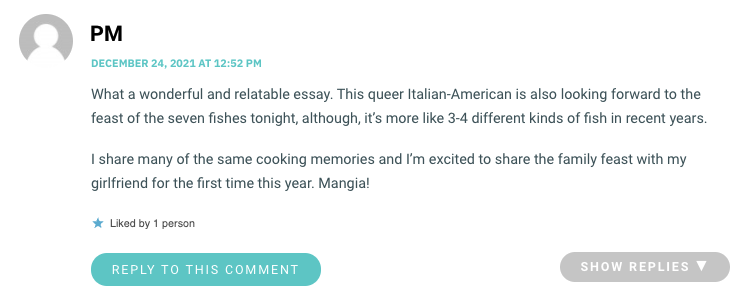 On NSFW Sunday Is a Love Letter to Queer Sex:
The Bon Voyage Award to Deli Twotone: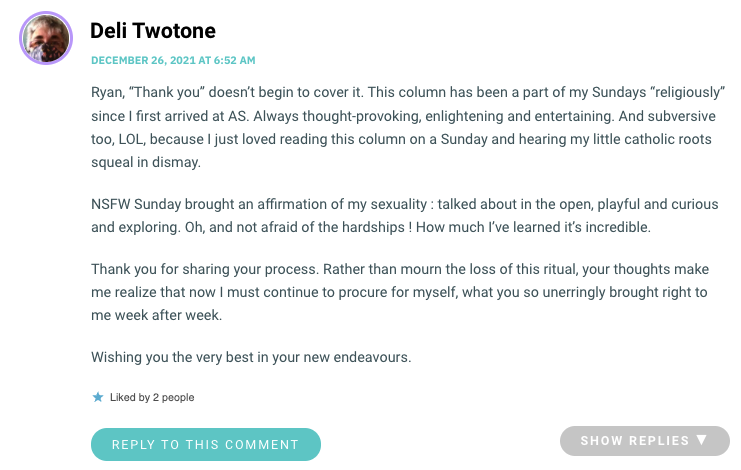 On There's Something About a Stud With Dimples:
The Love Story Award to Rosehips: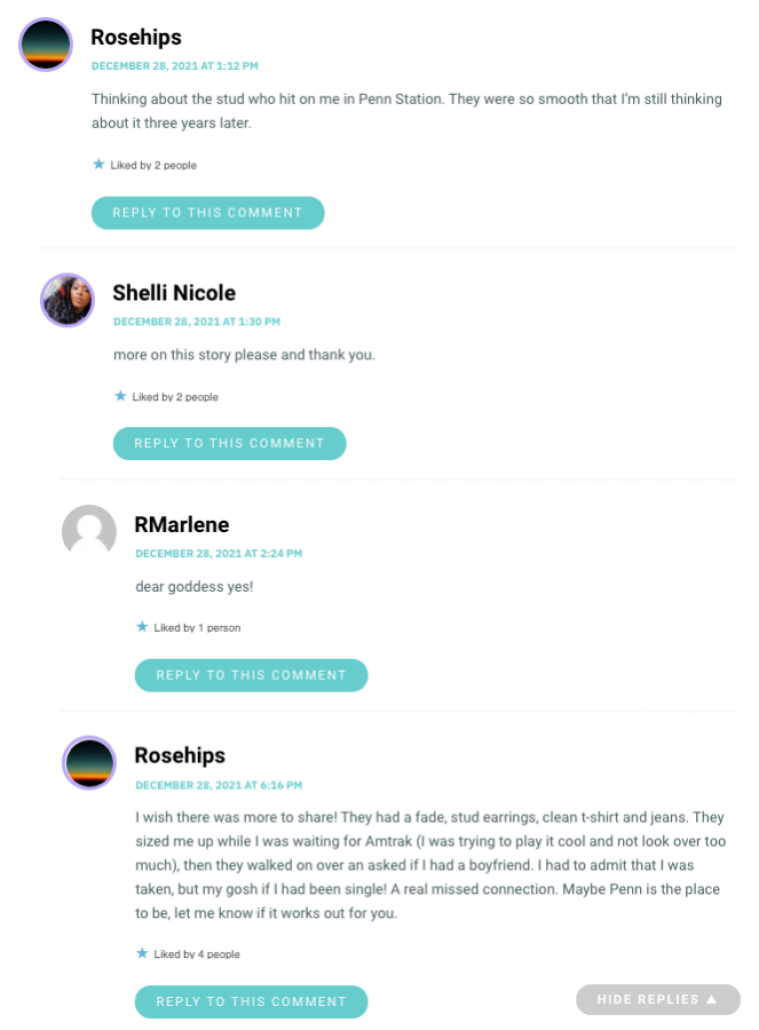 And the Arms of the Angel Award to A. Tony Jerome:

On Christen Press Draped Around Tobin Heath in the Snow:
The Harold! Award to sasha:

And on The Most Paramount Lesbian and Bisexual Love-Related Stories of 2021:
The All In Award to Cecily: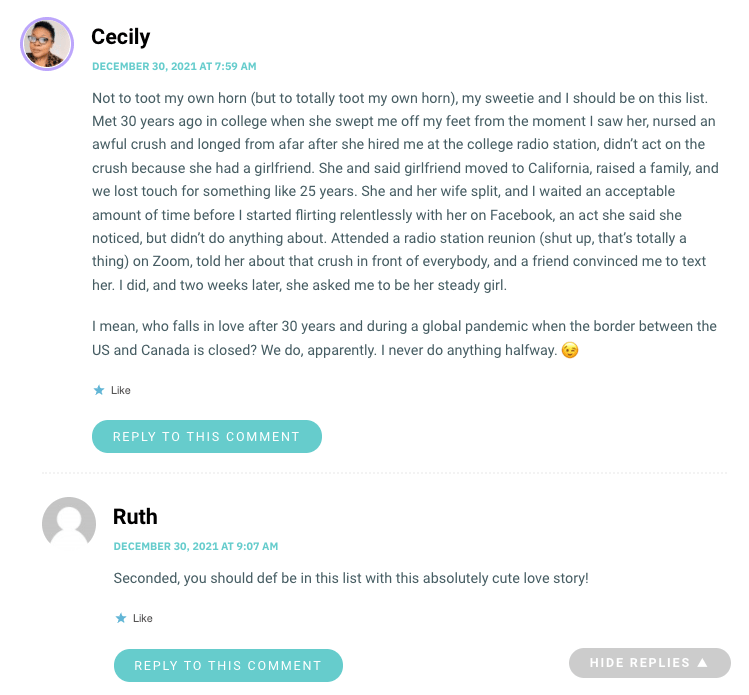 ---
See a comment that needs to be here? Let me know! Tag me [at] queergirl.