​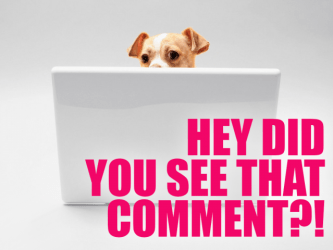 Greetings and summer salutations, straddlers! I hope the sun is shining where you are. It's been an eventful week so let's get to it!
On Tuesday Riese started rolling out the recamps which are chock-full of bears, queers and tears, naturally. Gabby offered some dating advice and Lizz told us how to dress like basketball star Brittney Griner. Then Carmen gave Amelia Earhart the idol worship treatment and Brittani broke down why Miley Cyrus's new video is queerer than paying for a Tegan and Sara album with $2 bills.
Oh, and did you hear that the President of ex-gay therapy organization Exodus International issued an apology to the gay community? Yep, that happened.
Here's what you had to say this week!
---
On Brittani Nichols Releases Video for "Tandem Ride," Furthers Excitement for Upcoming Rap Career and World Domination:
The Better Than OKCupid Award to Lily Thrall:


On Listicle: Some Things To Maybe Not Do On A Queer Lady Date:
The Weirdo Queerdos Unite Award to shannon:

On The 24 Gayest Things in the New Miley Cyrus Video "We Can't Stop":
The Shirely You Can't Be Serious Award to Shirley: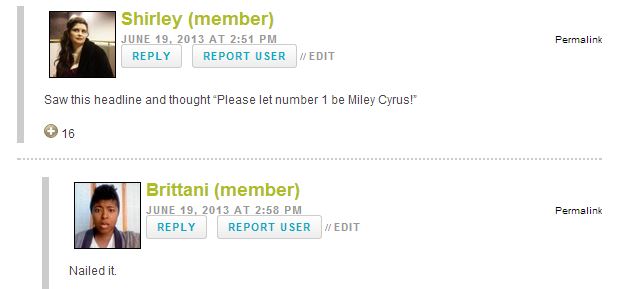 The Coifessions Award to jenfriday:

The Living the Femme Dream Award to Doc:

The Butching It Up With Bears Award to wasteunit:

The More Than Decent Proposal Award to Lora: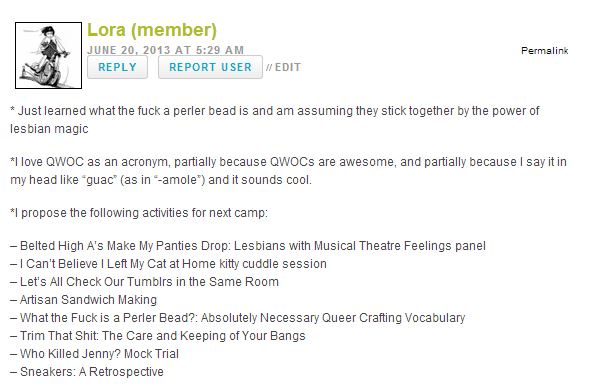 ​​
---
See a clever, hilarious or thought provoking comment around this website-ship? Email it to me at: carrie [at] autostraddle [dot] com!