If you follow Miley Cyrus on Twitter or have been on the internet today, you know that her video for "We Can't Stop" is out. Everyone wants to talk about the song's drug references and her need to twerk and her plethora of black friends (that's probs just me) but I just want to talk about how gay this video is. Yes, it might be weirder than it is gay but there's actually nothing gayer than being weird. Sure, a guy eats a hundred dollar bill sandwich. Yes, there is a skull made of fries. But most importantly, Miley Cyrus is one frame away from fingerbanging a chick for the majority of this video and it's hilarious. Does she know we can see her? I feel like she doesn't know we can.
The 24 Gayest Moments from "We Can't Stop"
1. Miley made out with someone that looks like her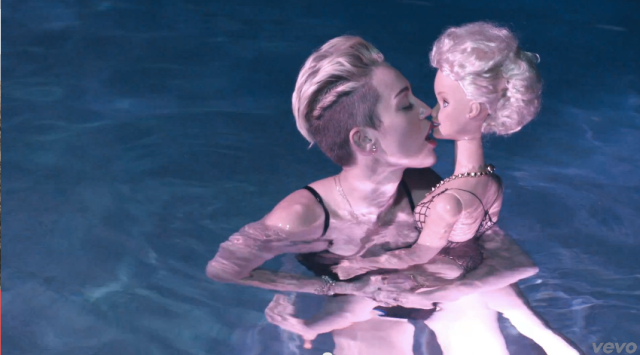 2. She wrestled with someone out of sheer sexual frustration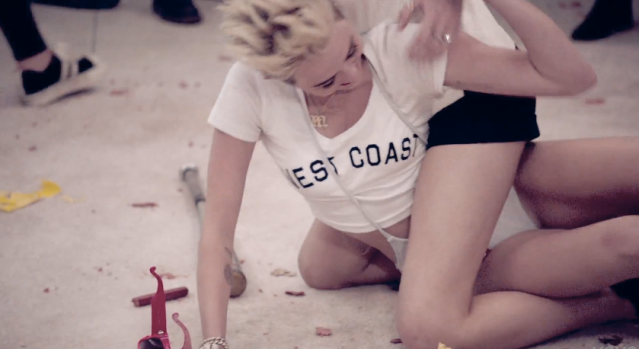 3. Miley made vuvla fingers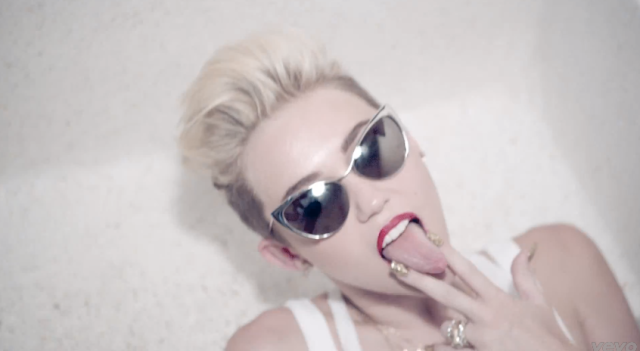 4. Other women slapped her ass

5. She slapped other women's asses

6. There was a vegan dish

7. Miley showed off some serious tongue dexterity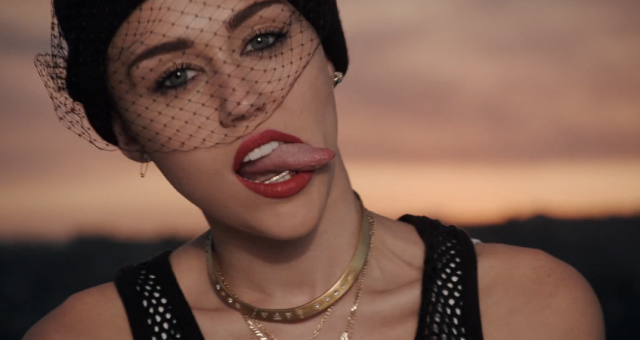 8. This haircut forever and ever Amen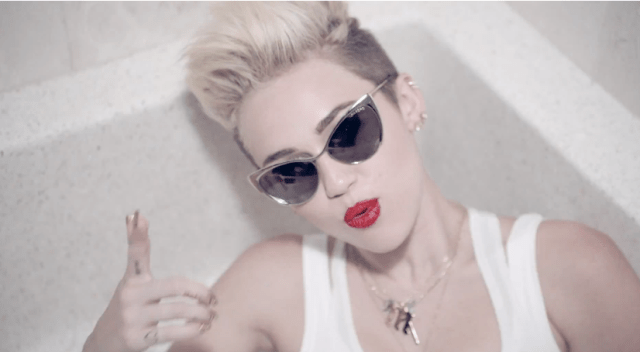 9. Miley grabbed someone's boob while they enjoyed a beautiful ass sunset

10. Miley rode on this girl's back while wet

11. This look

12. Being "about that life" in general is very gay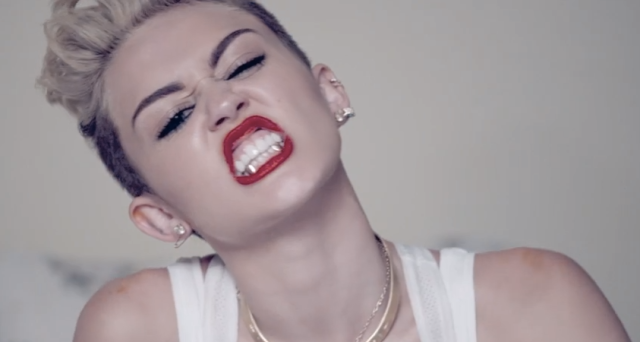 13. Something shot out of a woman's crotch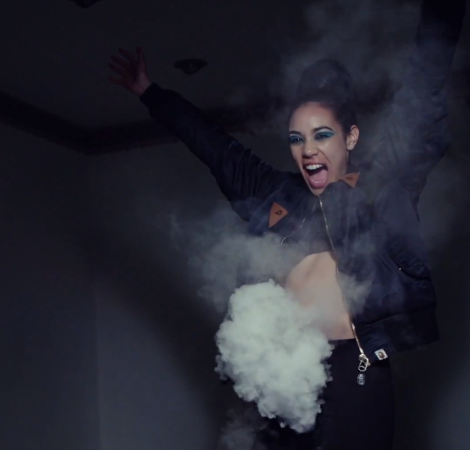 14. Miley wore a sports bra

15. Miley did a sporty thing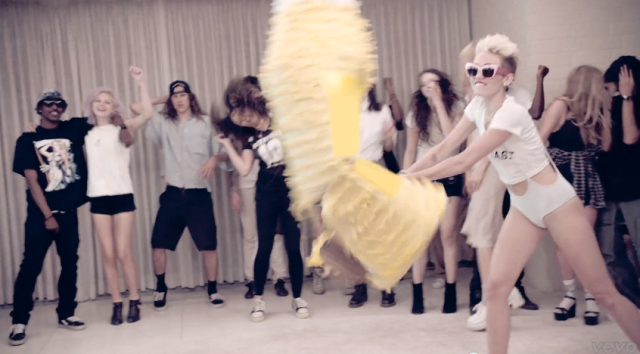 16. Miley was way too into her pets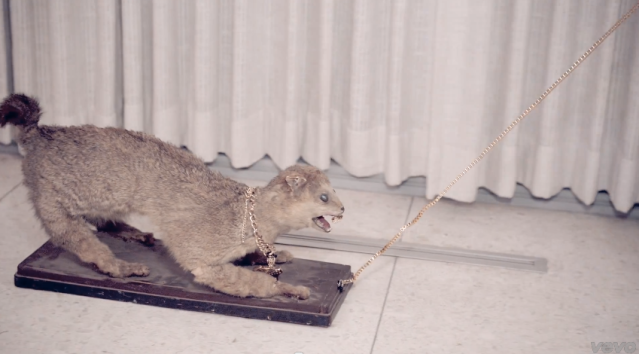 17. A girl literally came out of a bush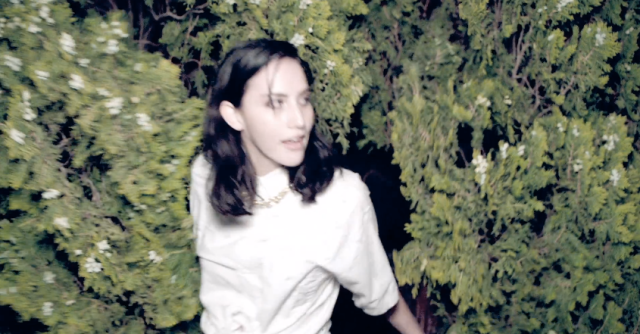 18. Things were flaming/on fire, much like Miley herself

19. Girls grinded (ground?) with each other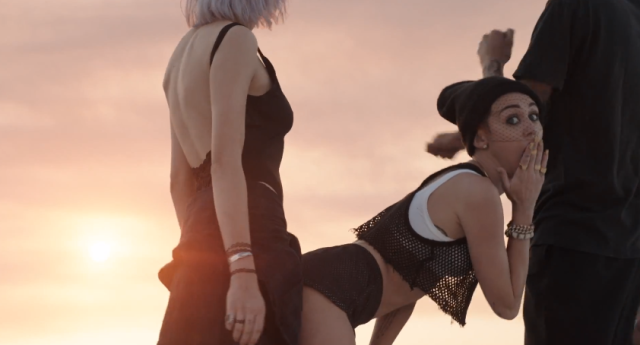 20. This very large pair of scissors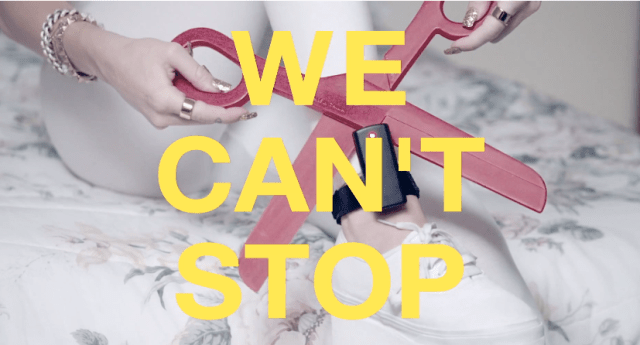 21. This cat shirt

22. Pasties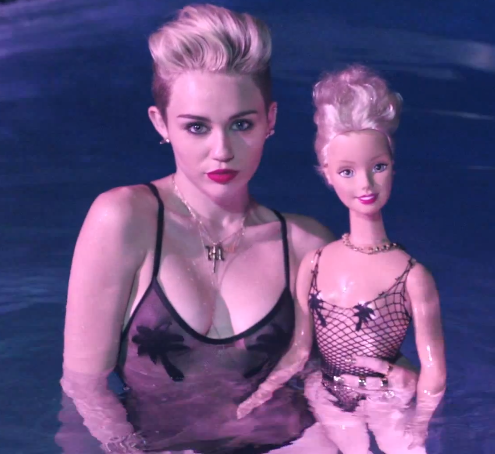 23. Miley really wanted you to know how impressive her tongue is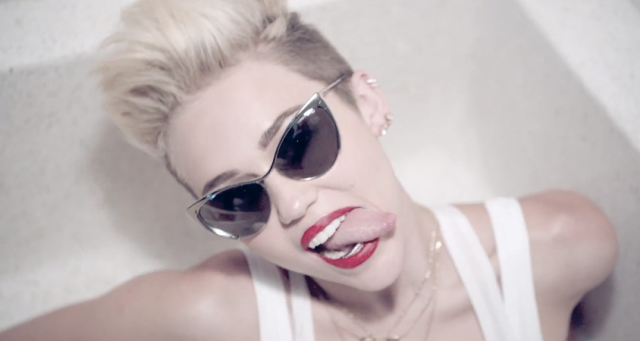 24. No, for real. Look at her goddamn tongue.