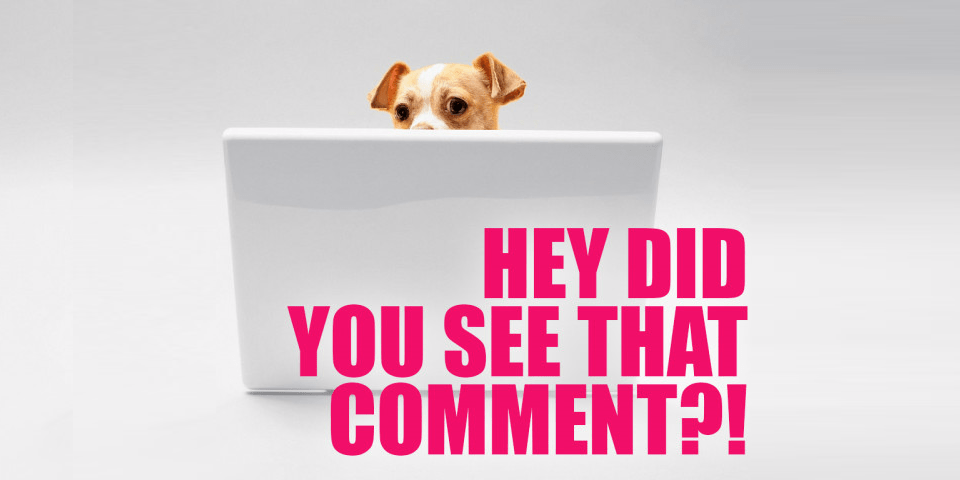 Hi there, princesses and plumbers! I hope you all had a glorious Halloween! Milo and I were Yoshi and Mario, and I'd like to give a special shout out to the kid who saw us while trick-or-treating, absolutely lit up, and shouted "IT'S LUIGI!!!!"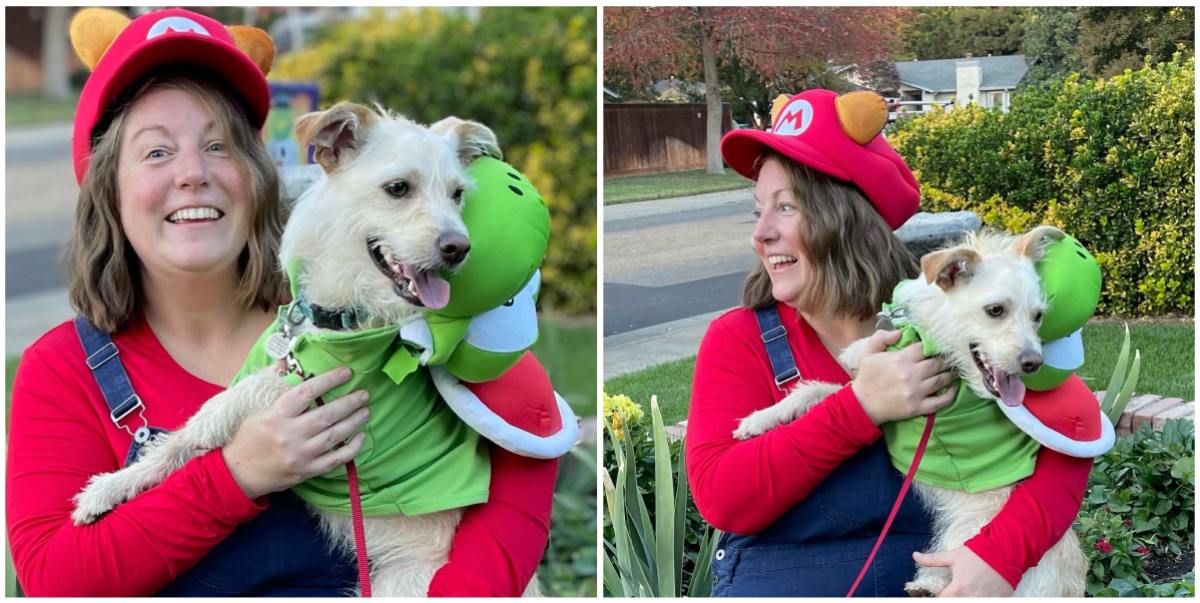 So much happened this week! You all absolutely showed UP for the fundraiser, raising what we needed in five short days!!!! Along the way, we learned how to blow up your life from Carmen, we heard from Sai about solidarity in queer parenthood, and we confirmed precisely how serious Sally is.
And we got puzzles!!!!!!!! There have been five already and I am so hooked!!!!
Riese asked an important question: Why is Season 3 of "Love is Blindwp_postsSo Heterosexual?
Dani Janae celebrated the power of being alone but not lonely as she turned 30.
Vanessa taught us how to meal plan without stressing ourselves out or triggering any restrictive behaviors. Truly a gift!
I got to talk to Blair Braverman ahead of the release of her new novel, Small Game! This conversation was SO much fun.
shea had this gorgeous review of Fatimah Asghar's book, When We Were Sisters.
Niko wrote the essay she wanted to write in the first place.
And then there were your comments!
---
The Narrative Arc Award to Caitlin: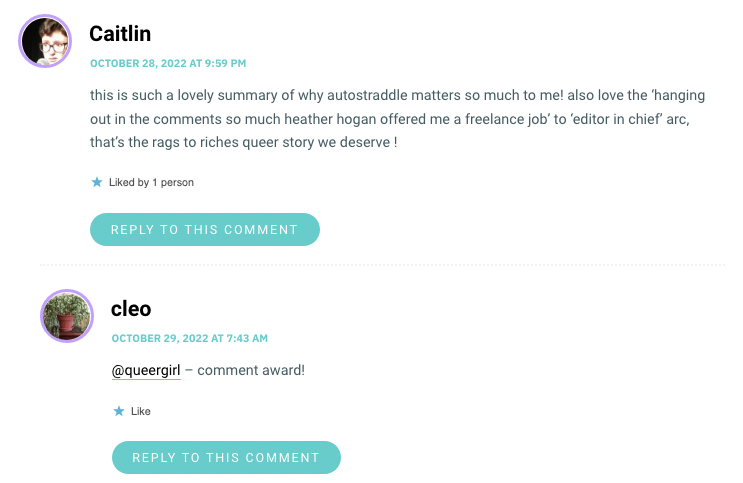 On Why is Season 3 of "Love is Blindwp_postsSo Heterosexual?
The Green Velvet Sofa Award to Shira:
On I Will Always Steal These 10 Candies From My Kid's Trick or Treat Bucket:
The Mama Tax Award to :) and Sollemnia: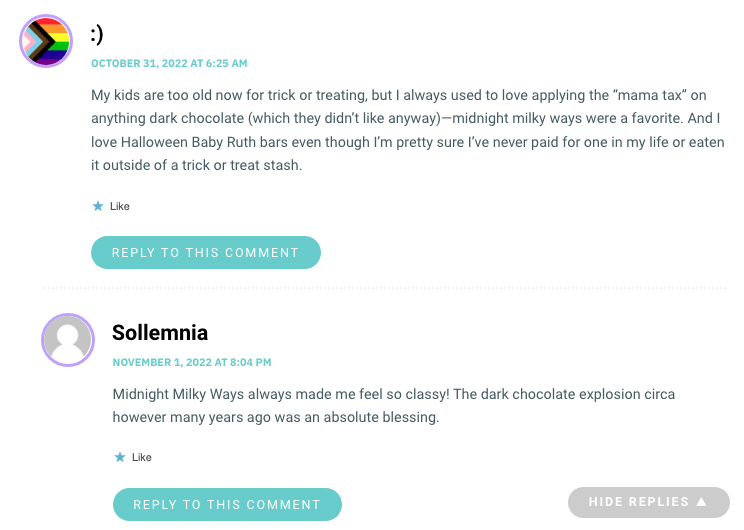 On Guessing Game: Practically Flagging:
The Ring of Keys Award to Kate: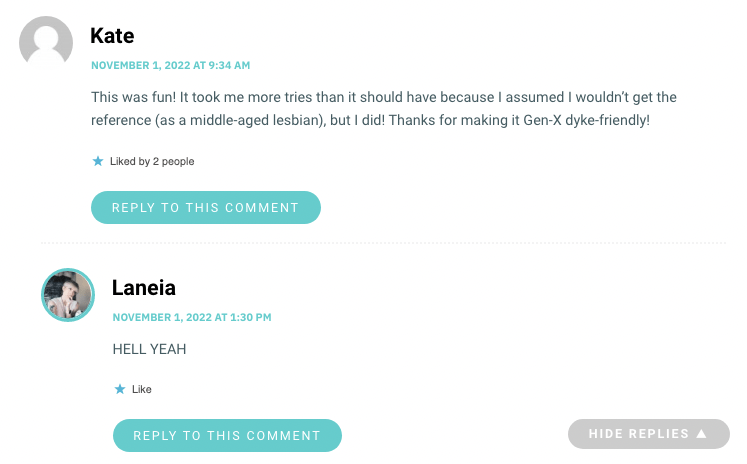 And the Hole in One Award to Kate: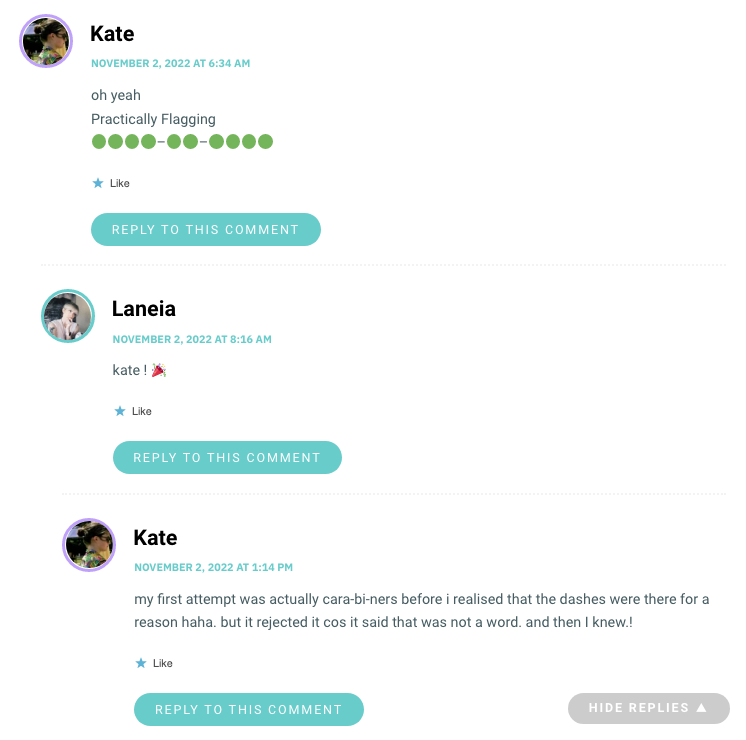 On Pop Culture Fix: Tig Notaro and Emma Watson to Play Pickleball Together on TV:
The What You Missed on Glee! Award to alyssa:
On Cate Blanchett Is Bewitching But Her Lesbian Symphony Movie Is Tár-ible:
The Monsters, Inc. Award to Deli Twotone: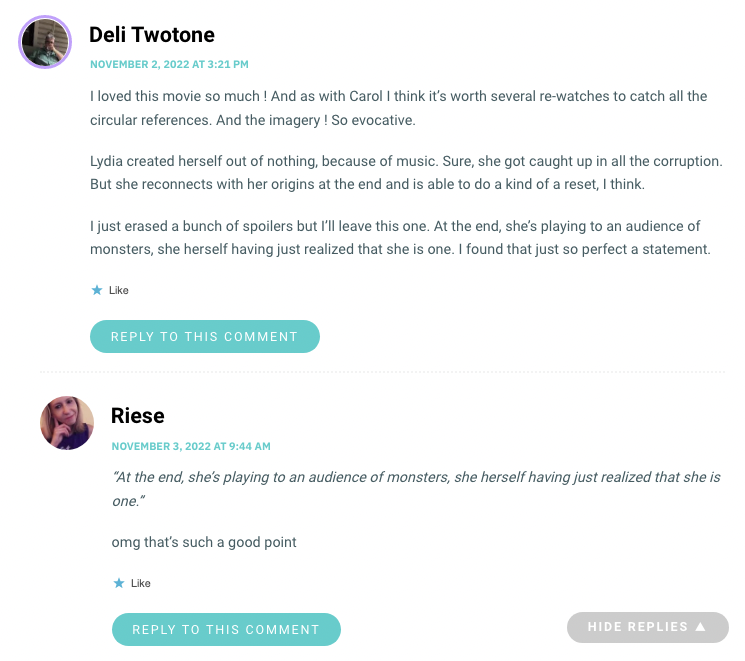 And on Word Search: Dana Fairbanks Memorial Tavern:
The Referral? Award to hihello, Linnea, and Caty:
---