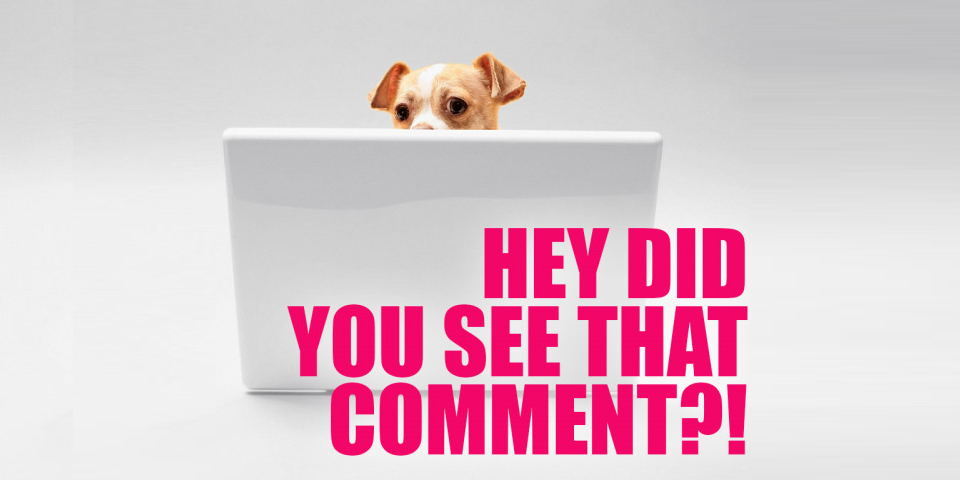 Hello, sweet friends! This week has been an AGE, but guess what: it's Friday!!!!!
This week, Cee was the plant doctor, and the plant doctor was in!
KaeLyn wrote her last ever installment of Raising Baby T-Rex.
Batwoman is getting gayer by the episode, and I am HERE for it.
Kayla wrote about the bisexual pride of Vanderpump Rules.
Natalie dove into the legacy of Lorraine Hansberry, from her own writing, and from those who knew her.
The POWER all of the formalwear in this week's No Filter has!
And then there were your comments.
---
On The Queer Gardener's Almanac: Winter:
The Green Thumb Award to Chandra, Snaelle and Sally: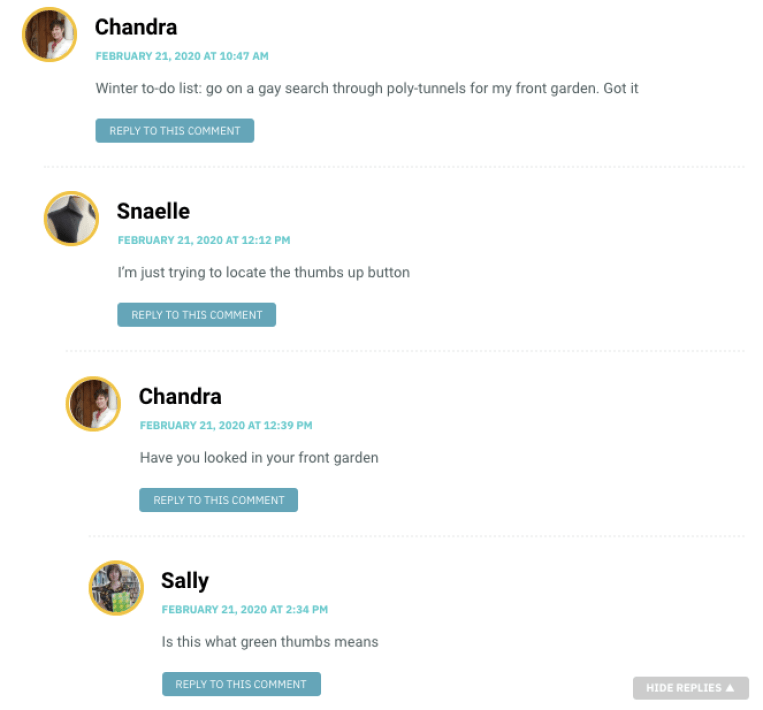 On Boobs on Your Tube: "The Bold Type" Puts Kat Back on Tinder to Delightfully Bisexual Results:
The Boldest Wardrobe Award to Colleen:
On Reine #5: Simultaneously Singular and Plural:
The Regular Verbs Award to Deli Twotone and Chandra:
On "Batwoman" Hurdles Problematic Bisexual Vampire Tropes in The Gayest Episode Yet:
The sEcrEt IdENtiTy Award to Xan:

On Let's Discuss This Very Bisexual Pride Episode of "Vanderpump Rules":
The N'Sync with God Award to kris: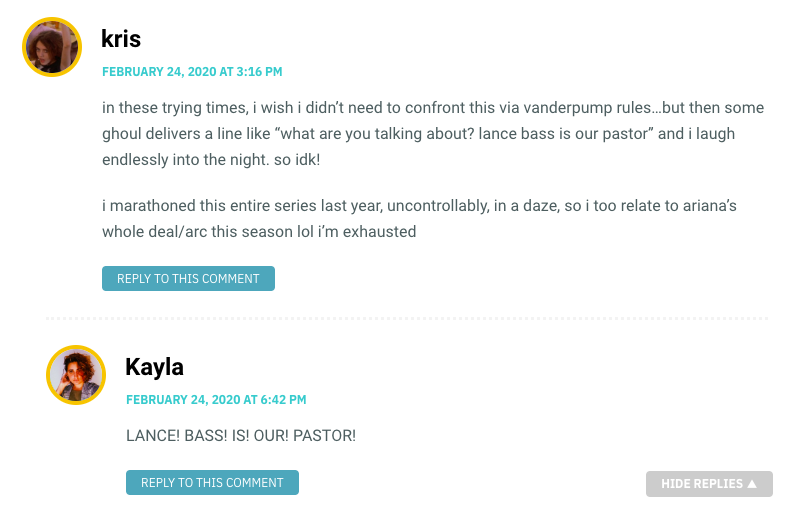 On No Filter: Weird That Ali Krieger and Ashlyn Harris Are Also My Better Half But OK:
The Riveralliance Award to Snaelle and Kristana: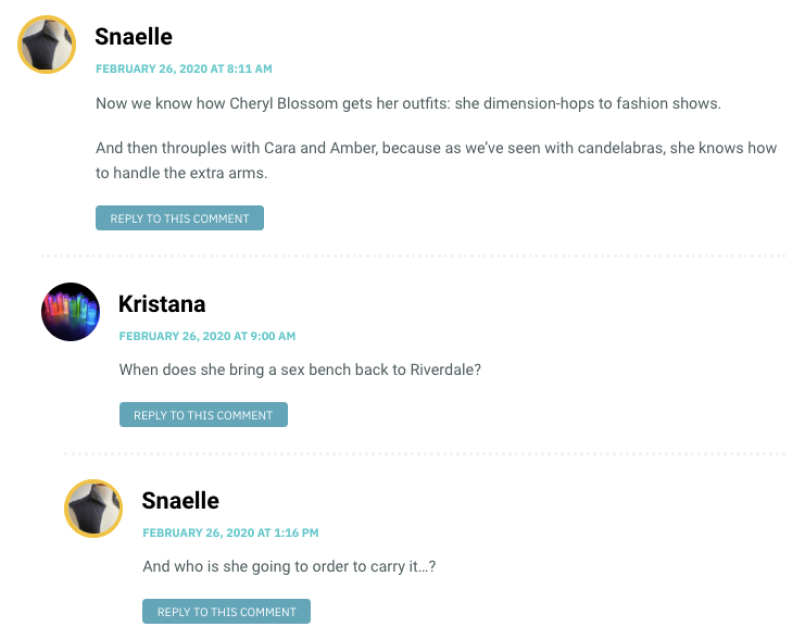 And on "Riverdale" Episode 414 Recap: Archie's Mom Gets a Girlfriend (Meanwhile, Everyone is Framed for Murder):
The Throuple Award to Kristana: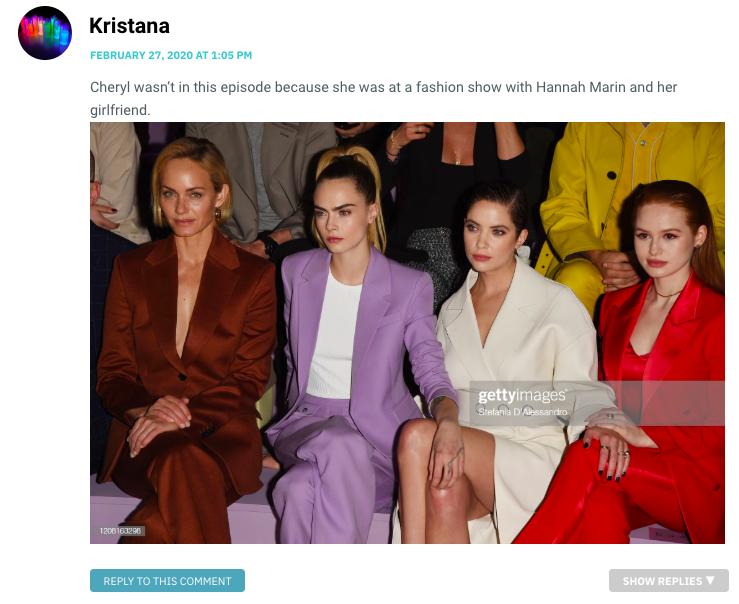 ---
See a comment that needs to be here? Tag me! I'm [at] queergirl.