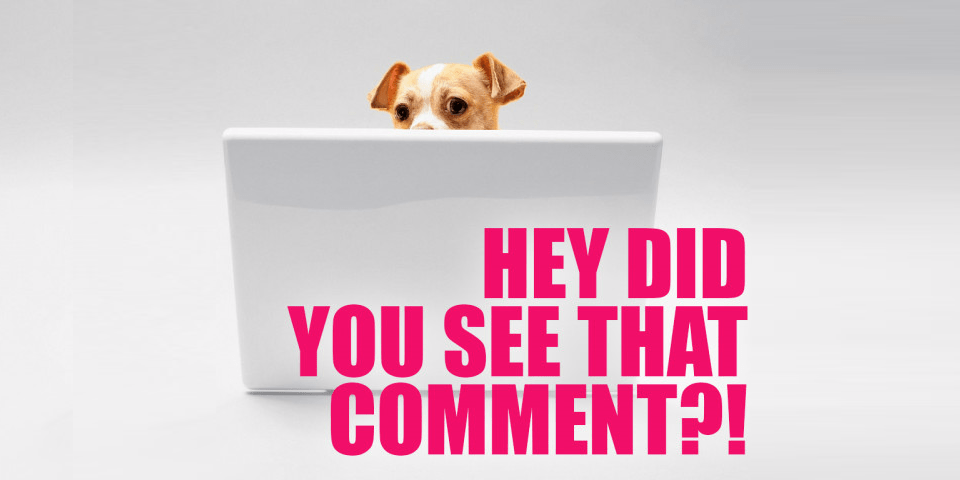 Good morning, starlings! Remember what it felt to be 13 years old? Autostraddle is turning 13 this month, which means it's time to donate or join A+! (A+ has so many perks, but the A+ Members AMA this week was TRULY something.) Thank you and I'll see you at the seventh grade TWIRPS dance!
This week, Shayna knows which Top Chef you are. This was extremely relevant to my interests.
13 years old is, honestly, positively ancient for a queer indie media company. How did we get here? Where are we going? Nicole's here to tell us!
Kayla's got all the most baffling fashion choices she made as a 13 year old, and honestly? They're iconic.
Russian Doll is coming back! Oatmeal! I missed you!
Vanessa reviewed Girls Can Kiss Now, from Jill Gutowitz.
Ashley wrote about navigating sex as a bi woman with vaginismus.
This is just SO cute, and right, and perfect: No Lie: I Was Editor-in-Chief of My Middle School Yearbook.
And Dani's got the five outfits you'll need to turn into the cool gay auntie!
Then there were your comments.
---
On Fault Lines:
The This Is Me Award to Jay: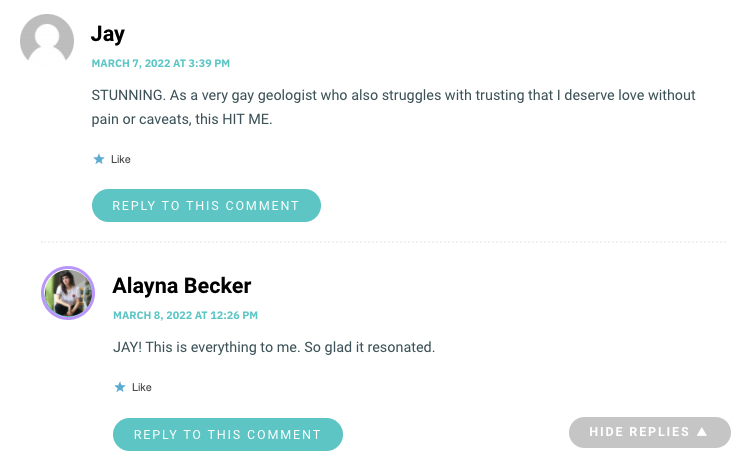 On Pop Culture Fix: Russian Doll Is Back, Sweet Birthday Babies!
The Color Theory Award to Heather Hogan, Rosehips and Caitlin: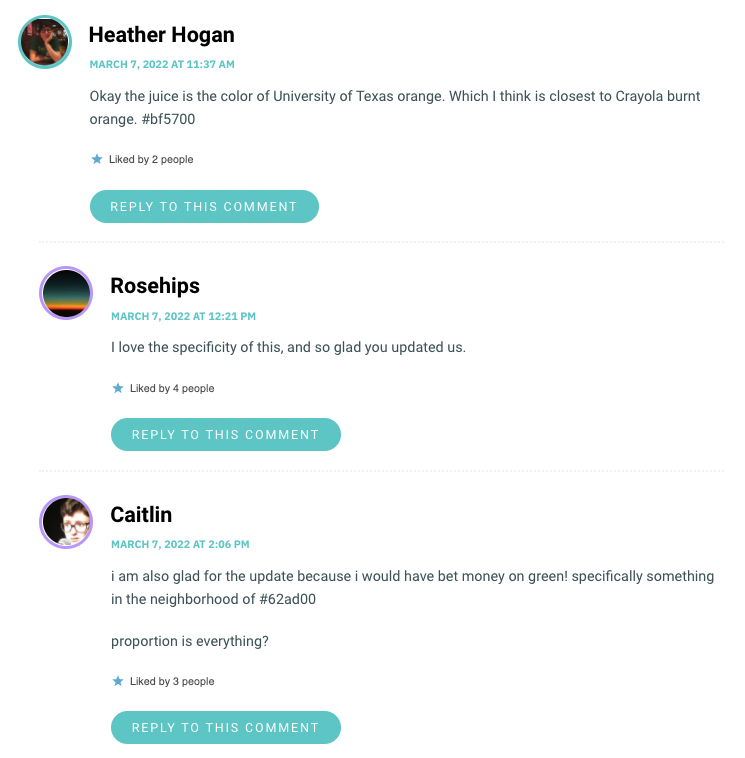 On I Lived Two Lives; One in the World, One in Computers:
The Soft Launch, Hard Opening Award to shamblebot:
On No Filter: Thank You Megan Fox for My New Motto:
The Inquiring Minds Award to Dkc2017:

On Tell Us All About the Gayest Things You Did at 13!
The Can't Hardly Wait Award to Chandra: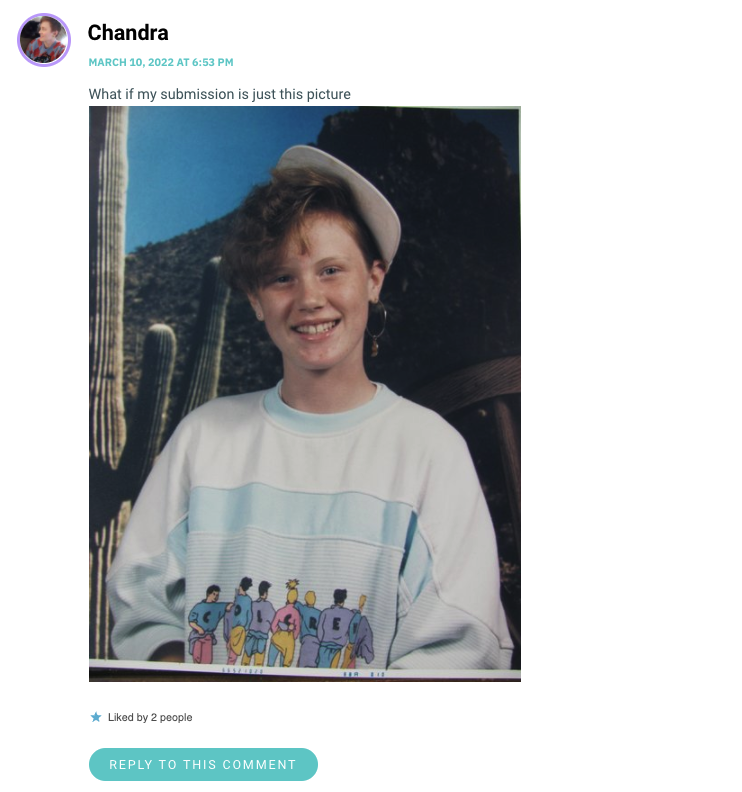 On The "Gentleman Jackwp_postsSeason 2 Trailer Is Lesbian Fire:
The Never Too Late Award to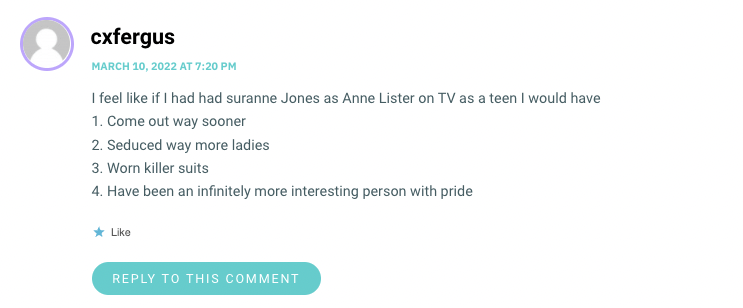 And on No Lie: I Was Editor-in-Chief of My Middle School Yearbook:
The Yearbook Nerds Unite! Award to stephanies: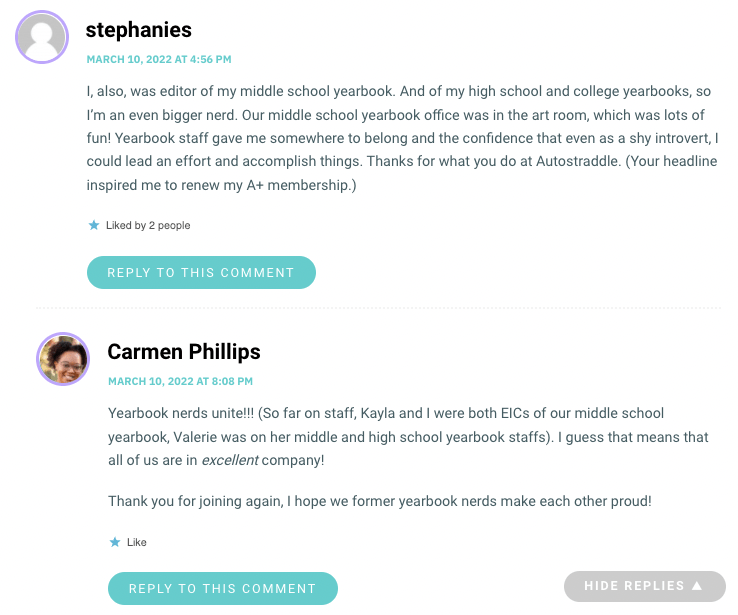 ---
See a comment that needs to be here? Let me know! Tag me [at] queergirl.