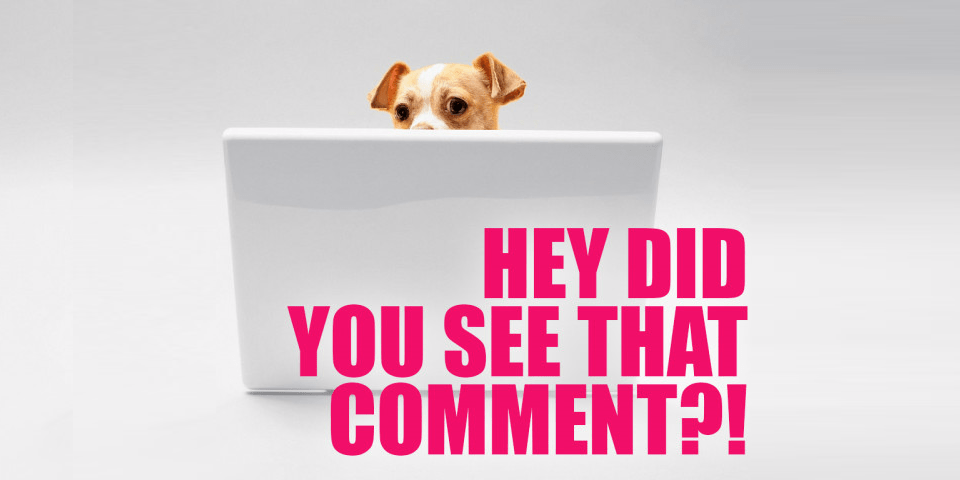 Hi, loves! What to say in a week like this? I hope that every single one of you is safe today.
This week, Marwa wrote about the pandemic and healthy queer love.
T Kira Māhealani Madden for Autostraddle?! Read this.
Drew reflected on Hedwig and the Angry Inch for its 20th anniversary.
This was SUCH a fantastic roundtable: 5 Sex Workers On The OnlyFans Policy Flip-Flop.
When the going gets rough, it's so good to know that Shelli is here for us with another installment of FYP!
GOOD MORNING to Niecy Nash and Jessica Betts, who celebrated their first anniversary in style this week!
This was so good and pure and happy and hot? 100 Things to Try When I Have a Vagina.
Sara Ramirez is on LEX! This is not a drill!
And then there were your comments!
---
On No Filter: Simply the Betts! Happy First Anniversary to Niecy Nash, Jessica Betts, and the Greatest Day of Our Gay Lives:
The Deep Dive Award to Cecily and MsAnon: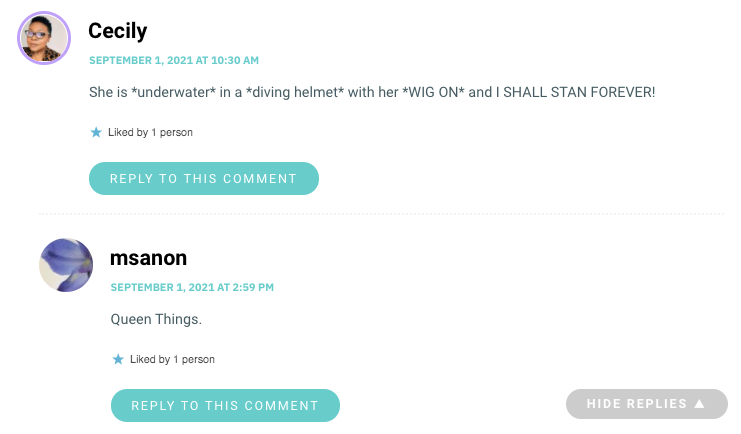 The Eat, Write, Love Award to Vanessa: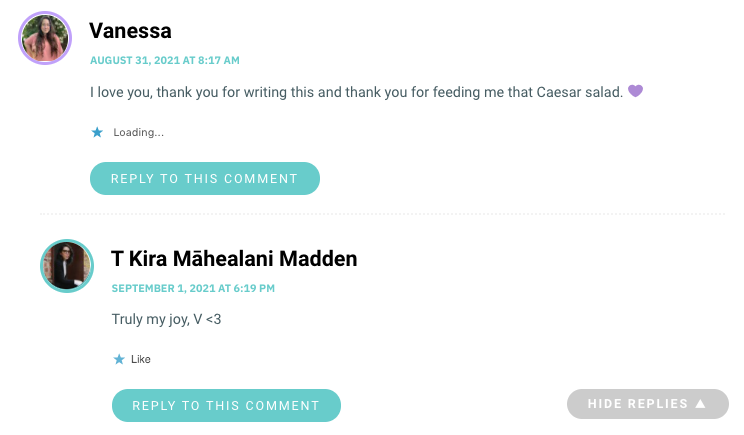 On Pop Culture Fix: Sarah Paulson Agrees the "American Crime Story" Fat Suit Wasn't a Great Idea:
The Kristy's Krushing Award to Charlotte:
On What The Pandemic Taught Me About Healthy Queer Love:
The Smitten Kitten Award to Manzanita and jetlag: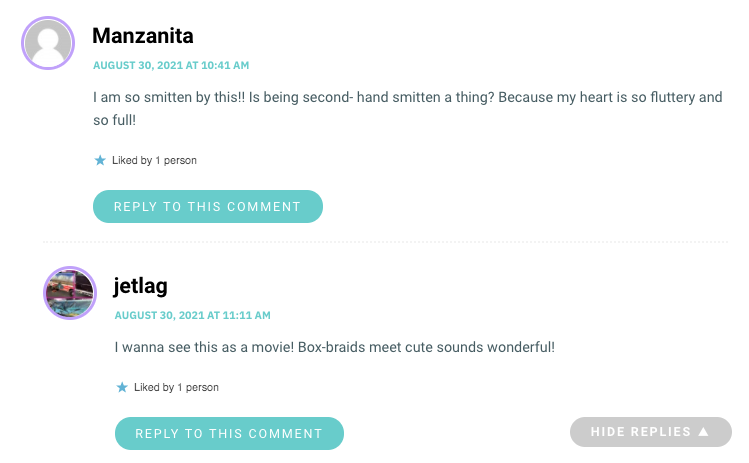 On Boobs on Your Tube: In Its Season Finale, iCarly Proves It's Not Your Mama's Nickelodeon (Thank Goodness):
The Deep Roots Award to :):

On 50 Questions I Asked Siri When My iPhone Was Joyriding Alone in an Uber All Day:
The Burning Question Award to Cleo:

And on The L Word Generation Q Episode 204 Recap: But This Lake House Has No Lake:
The Family Feud Award to gal:

---
See a comment that needs to be here? Let me know! Tag me [at] queergirl.