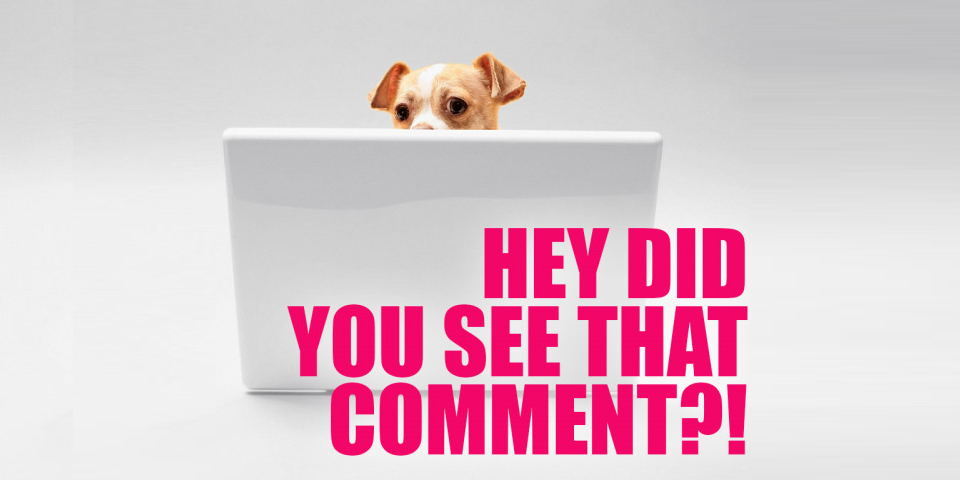 Hey there, jitterbugs! It's Friday! We made it! I hope you are able to do something today that makes you feel real and whole and taken care of, because you deserve it, truly.
This week, KaeLyn dove into some of the relationship challenges that can come with raising a toddler.
Ren's here with a new Saturday morning comic, Reine!
Ash has learned a few important things in ten years of going to play parties.
You should read this: Getting Stonewalled at Stone Mountain.
Rachel's review of Carmen Maria Machado's In The Dream House is…everything.
The Power Issue got off to a truly impactful start with this essay from Marissa, When Walking It Off Stops Working.
And then there were your comments!
---
On Raising Baby T. Rex: What Lies Between Us:
The Speed Dating Award to Iarran mé:

On All Sunday Funday Wants For Christmas Is More Queer Terminator Movies:
The Saturday Night Fever Award to Lisa:
On When You're Black and Queer but Masquerading as Straight While Listening to the Music of White Lesbians:
The Soft Launch Award to Rose_:

On You Need Help: Rebuilding Desire and Confidence in Your Partner:
The Supermodel Award to Manzanita:
On No Filter: Kristen Stewart's 100% Ready To Marry Her Girlfriend and Hayley Kiyoko Has Bangs Now:
The Jumped The Couch Award to Jill:

The Side Eyes Award to Beth Ann:
And on Pop Culture Fix: This Wacky Tig Notaro and Lena Headey Interview Will Make Your Day:
The Chase Award to Kristana and Carmen SanDiego: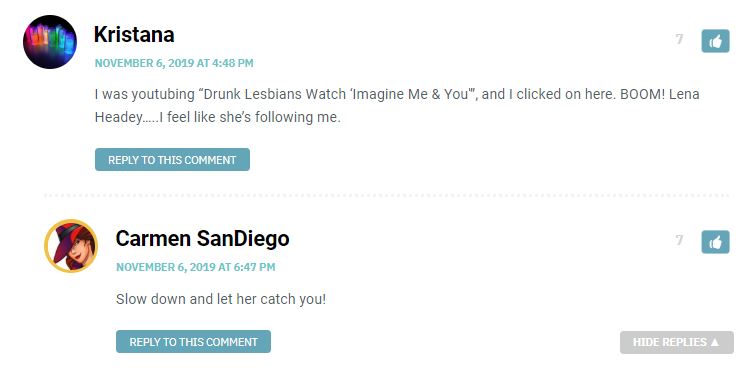 And the Live From New York Award to Caitlin:

---
See a comment that needs to be here? Tag me! I'm [at] queergirl.