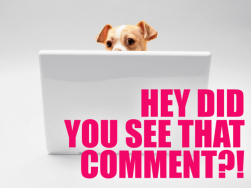 Hey you! Yes, you! Did you know you're perfect and amazing?
This week, the team wrote about their first online communities. (By the way, I am here to say that trying to come out in 2005 by putting a Ditty Bops song on your MySpace page but never referencing any other gay thing in any way does not, in fact, work.)
Alaina showed us how to flag. Or maybe just wear a bandana. Or a little bit of both?
This was SO GOOD: You Need Help: You Want to Have Sex But Also Sex Is a Lot Wow So Complicated.
We've got some Petramos believers in the house!
Kayla reviewed Disobedience, and wow, did you all have some thoughts about the sex scene.
Janelle! Monáe! Officially! Came out! 
And then there were your comments!
---
On Monday Roundtable: Our First Online Communities:
The Mommi Roundtable Award to csomethingbsomething and Kristen: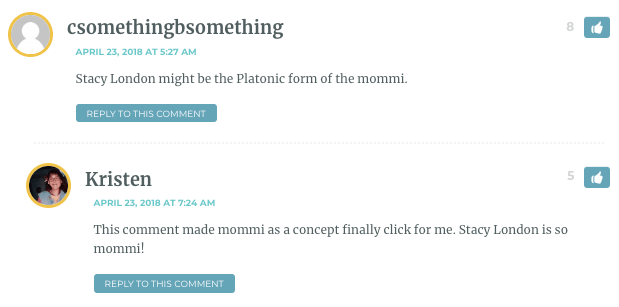 On 9 Lesbian Ways to Wear a Bandana:
The Punky Power Award to Elena Tyler:

On TV Team Roundtable: Just Some "Jane the Virgin" Petramos True Believers Over Here:
The GIPHY Award to Rous Rose (you MUST click through to see the entire gif! It is truly majestic):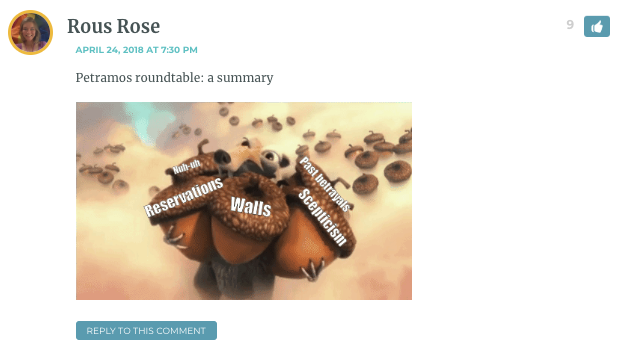 On 58 Ways You Beautiful Lunatics Described Yourselves When Signing Up for A-Camp X:
The Thanks, Obama Award to snowvsasphalt and Mel:
And the Chance of Rain Award to Jordan and Dani Z: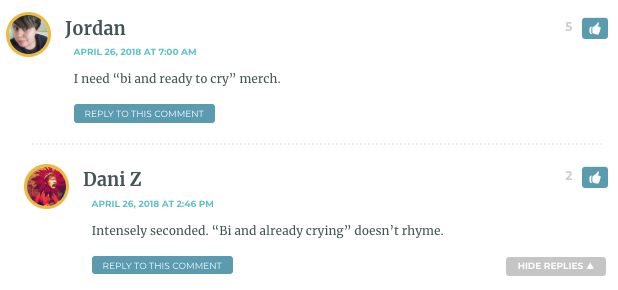 On No Filter: Sarah Paulson Is Flying High:
The Wendy Myra Angela Darling Award to Katie:

On The "Riverdale" Musical Episode Just Got a Whole Lot Gayer With This Deleted Choni Scene:
The There Will Be Blood Award to Yvonne: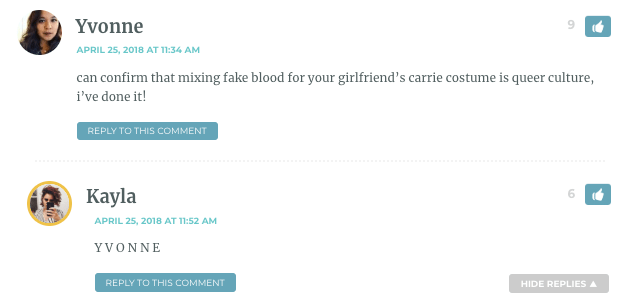 On Janelle Monáe Is Queer: Star Comes Out in Rolling Stone as Bisexual/Pansexual "Free-Ass Motherf*cker":
The Janelle, Moaning Award to Abbie Yakyak: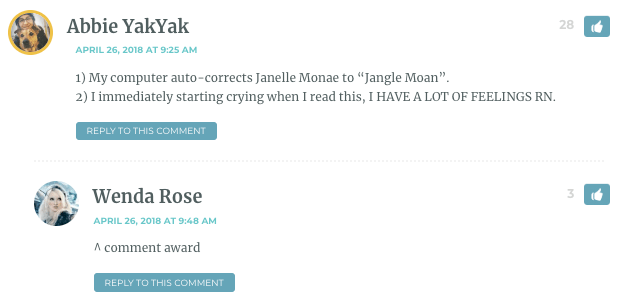 And on Lesbian Visibility Day Roundtable: Carrying History, Worshipping Women, F*cking Up the Patriarchy:
The One Day At a Time Award to Bronwyn:

---
See a funny or amazing comment that needs to be here? E-mail me at queergirlblogs [at] gmail [dot] com!