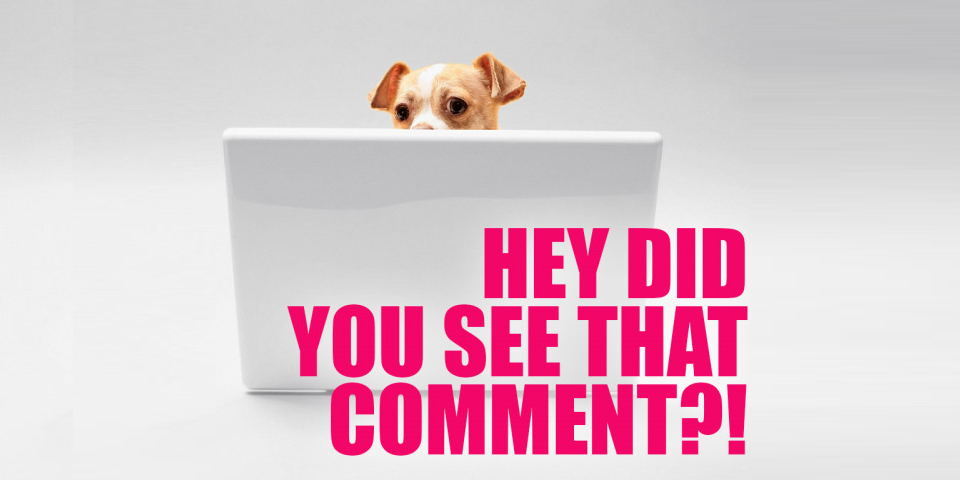 Hello, my crows and starlings! It is currently 104 degrees outside and I have died and become a very sweaty ghost. This is not the hot girl summer that I signed up for!
Honestly, the little city where I live holds Pride in August, and the weather that weekend is absolutely homophobic. Imagine if they gave up and had it in November – the layers we could wear! The rainbow scarves we could knit! Excuse me while I write a letter to the Pride organization's board of directors.
This week, KaeLyn wrote about the choices queer families make every day.
Archie answered a letter about gender feels in one of the most powerful installments of You Need Help that I've ever read.
For the Travel Issue, Artemie wrote about how some things, like beauty, are never simple – not in Taiwan or Chicago.
Jenny Schechter is alive! This is confusing and it makes me feel insane!
Carmen reviewed A Black Lady Sketch Show, which is "queer, brilliant, and ridiculously funny." I CANNOT WAIT TO WATCH THIS SHOW.
You deserve a sex toy! These recommendations from Eve's and the Autostraddle staff cannot possibly disappoint.
Erin wrote about going home. You want to read this!
And then there were your comments.
---
On Sunday Funday Balls Hard With the WNBA and 2K20:
The Say La Vie Award to Snaelle: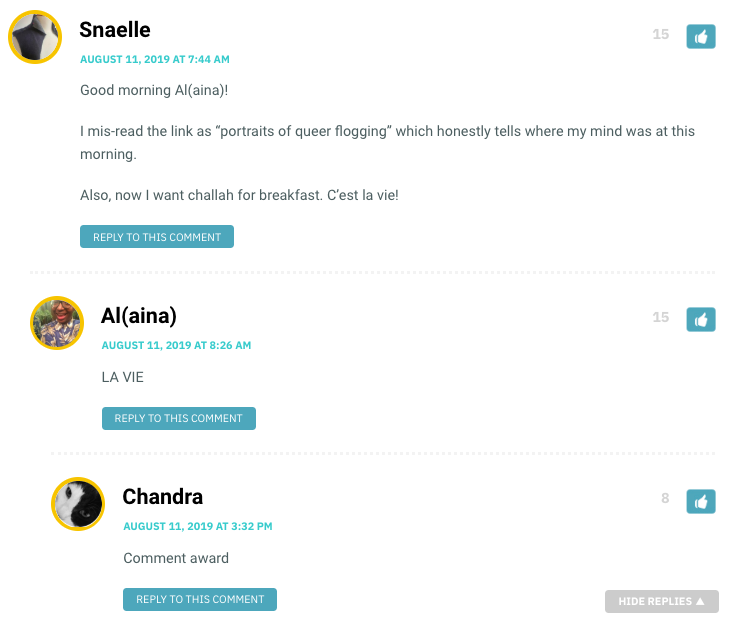 On
The Mother Exhausted from the House of Tired Award to Rooty Poot:

On JENNY SCHECTER IS ALIVE, BITCHES!
The Is It P!nk? Award to speakpirate:

And the Short Circuit Award to Sally: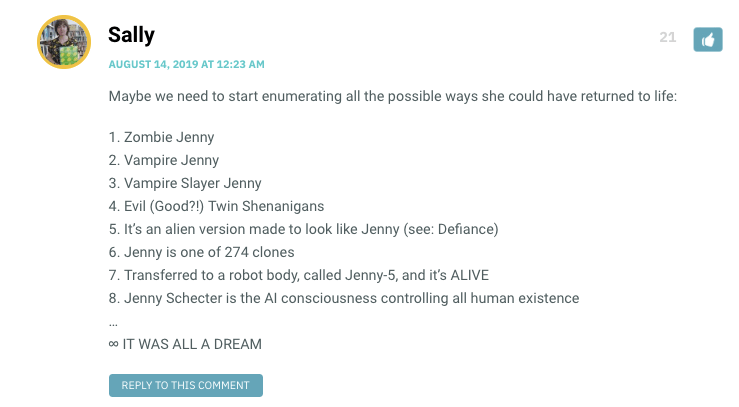 On No Filter: Miley Cyrus Mourns Her Husband; In Fact Let's All Mourn Our Husbands:
The Break Out, Play Out Award to Al(aina):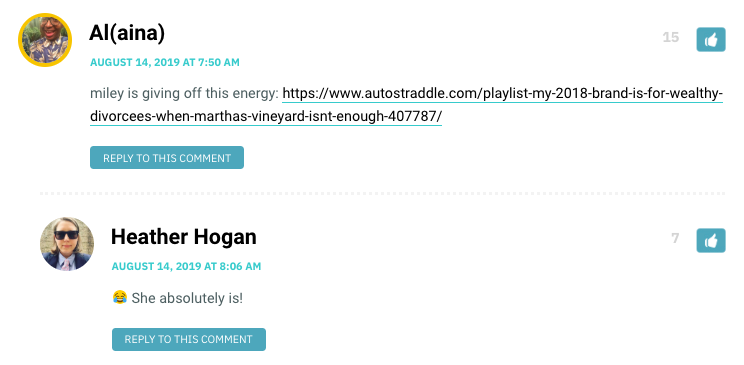 And the Leap Forward Award to Leapfrog:

And on What We Love and Hate About Dating Aries:
The Lips Direct Award to Nicki:

---
See a comment that needs to be here? Let me know! I'm [at] queer girl on Autostraddle and [at] queergirlblogs on Twitter.