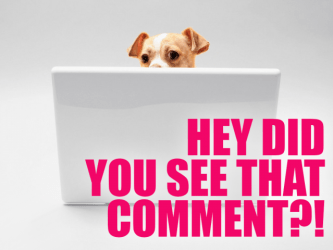 Hello sparklers!
This week Fit for a Femme wrote about holding white America accountable and Brittani explained her eight weeks of "No". Carolyn made recommendations for lesbian sex books, Laura wrote a list of delicious Filipino food recipes and Heather held an "Orphan Black" season 3 roundtable.
Also, the Girl Scouts continued to be the best ever and Pride made for a busy week of Stef's celesbian instagram lurking.
---
On The Great String Cheese Taste Test: What The Best String Cheese Brand?:
The How The West Was Won Award to Carmen SanDiego and Alaina:


The So, No? Award to rhymeriver:
On 30 Things That Made Us Cry On Marriage Equality Day:
The All The Feelings Award to Juliet: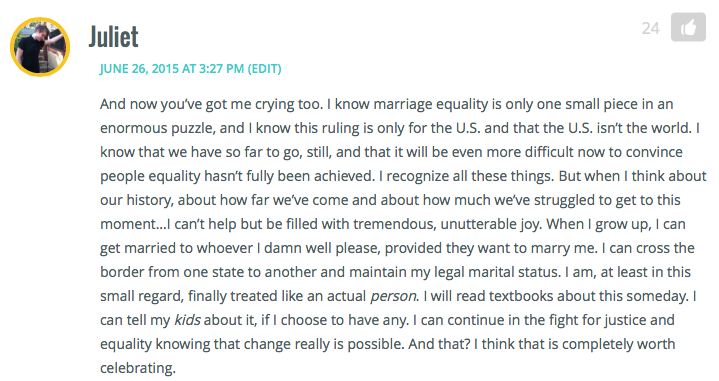 The Happy Tears Award to Meghan:
On Miley Cyrus Makes Out With Nice Young Lady While Wearing Gold Sequins, Also Her #Instapride Campaign Is Legit:
The Miss You In The Saddest Fashion Award to Mik:
On Love & Canada: My Lesbian Immigration Marriage Feelings, Part 1:
The Solid Advice Award to Nlw:
On Also.Also.Also: Lesbian M&M's Because Why Not and Other Stories You Need Today:
The Melt In Your Mouth Award to Monique:
---
See a clever, hilarious or thought provoking comment around this website-ship? Email it to me at: carrie [at] autostraddle [dot] com!